How Meghan Markle Is Copying the Late Princess Diana
The entire world loved Princess Diana — there is no denying that. Royal fans just couldn't get enough, from her sparkling personality to her amazing style that never failed to disappoint. Add in the fact that the late princess was deeply involved in many charitable causes, and it explains why she left such a lasting legacy even two decades after her death.
As Princess Diana's youngest son, Prince Harry grew up constantly living his life in the public eye. Over the years, the handsome red-headed prince had a few serious girlfriends, and we all waited to see how the relationships would progress. When he went public with his relationship with American actress Meghan Markle, all eyes were on the couple especially when it was evident that things were getting serious.
After only dating for a couple of years, Markle and Prince Harry made things official when they married in May of 2018. Markle seems to fit in perfectly with the royal family, and there have been reports stating that she copied Princess Diana's social style in order to win over Prince Harry's relatives. Is this actually what happened? Let's take a look.
Meghan Markle is a humanitarian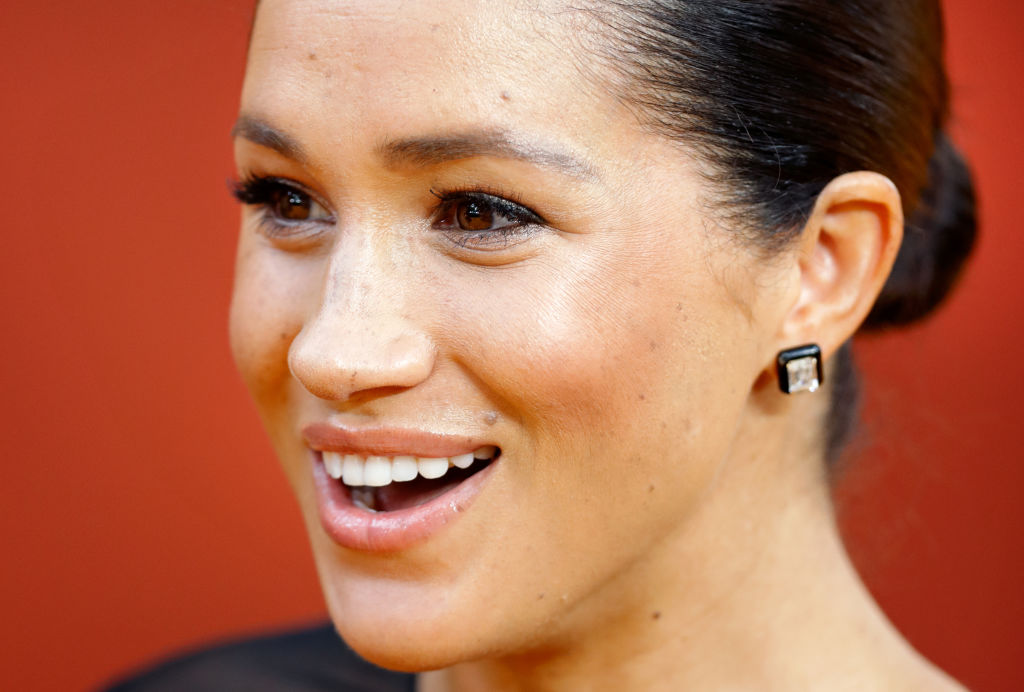 Just by observing Markle, it is quite obvious that she has a heart of gold. In fact, she and Prince Harry both realized that they wanted to spend their lives together while doing humanitarian work in Botswana, according to The Sun. Just like Princess Diana, the Duchess of Sussex enjoys helping people, and she is often photographed interacting with children while looking genuinely happy. Although was a humanitarian long before she ever met Prince Harry, she certainly appears to be doing work that her late mother-in-law would approve of.
Meghan Markle was featured in a magazine photoshoot with global leaders
When Markle and Prince Harry were still dating, the Mirror reported that Meghan was being named a "global leader" due to a photoshoot that she did for one of Princess Diana's favorite magazines. She appeared in Vanity Fair while attending the One Young World Summit, along with Loujain al-Hathloul, a women's rights activist, as well as poet Fatima Bhutto, and Mary Robinson, the former president of Ireland. There is no doubt that this is something that Princess Diana would have been very proud of, and the work done by the people who appeared with Markle are issues that are close to her heart.
Queen Elizabeth was immediately welcoming of Meghan Markle
Being accepted by Queen Elizabeth is extremely important for anyone who is lucky enough to date a member of the royal family. Markle, of course, had no problem when it came to having a close relationship with Prince Harry's grandmother. Simplemost can report that less than a month after Markle and Prince Harry were married, the duchess was invited to make her first solo appearance with the queen. While this may not seem like a huge deal at first glance, fans should keep in mind that it took much longer for Kate Middleton to do the same thing. Markle was invited to stay overnight on Queen Elizabeth's private train, an honor that is not extended to many people.
Is Meghan Markle copying Princess Diana?
While it may seem that Markle is "copying" Princess Diana, it very well may be that the similarities are completely coincidental. Just like Princess Diana, Markle is committed to making a positive difference in the lives of others and she likes to do things their own way. Doing so has allowed Markle to more than prove that she fits in perfectly with the royals, and is the perfect wife for Prince Harry! We know that she will continue to influence as many people as possible with all that she does, and look forward to seeing what the future holds.