Meghan Markle Is Trying to Fix Her Image by Hiring a Hollywood PR Firm
Is Meghan Markle planning to do some damage control when it comes to her image? According to a new report, Markle has hired a Hollywood PR firm to make some image improvements following a number of instances of perceived missteps by the media and the public.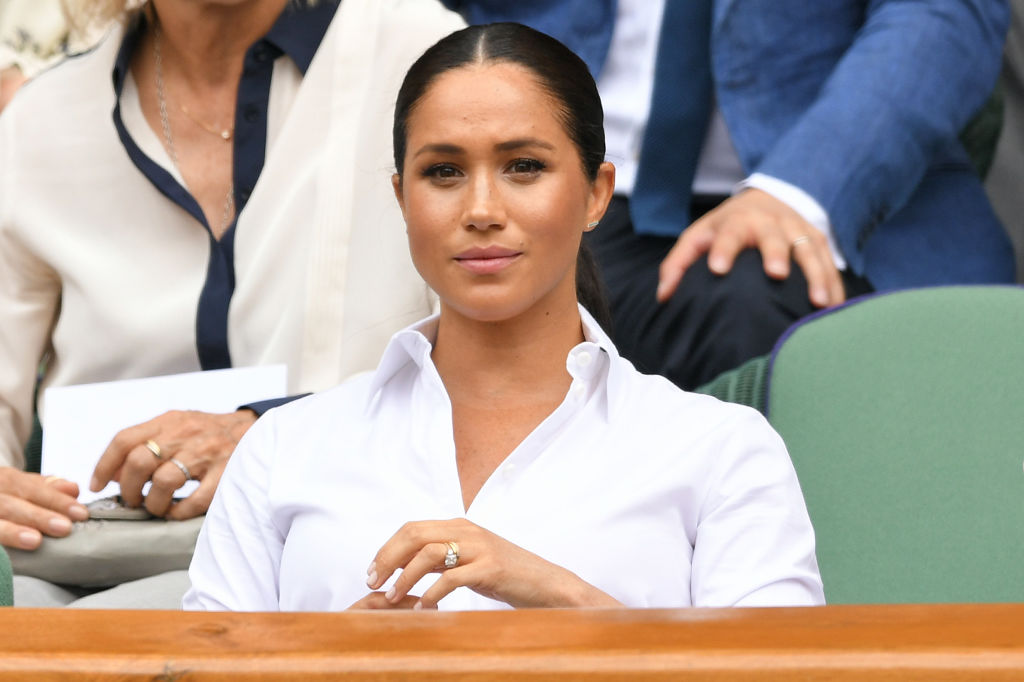 Does Meghan Markle have a tarnished reputation?
Markle's every move has been under the microscope since she married Prince Harry and the media and public have been less than impressed when it comes to some of her actions. To name just a few, there was her spendy baby shower in New York City and the way the Sussexes have been demanding privacy, plus she's even been scrutinized for the way she awkwardly held baby Archie.
Most recently, she and Prince Harry were called hypocrites for taking private jets because they are outspoken about environmental issues.
Prince Harry and Markle certainly can't seem to please everyone.
Markle may have hired a crisis management company
According to The Sun's Dan Wootton, Markle has hired the firm Sunshine Sachs to help with her image, as Wootton notes she "went behind the backs of Buckingham Palace advisers to hire the company, known for using the so-called 'dark arts' of public relations to improve the celebs' reputations."
The company's chief executive Shawn Sachs and Keleigh Thomas Morgan represented Markle when she starred on Suits and were said to have assisted her in navigating her guest editor gig for Vogue magazine.
According to Wootton, "Meghan is said to be concerned the public is turning on her after damaging revelations. These included her relationship with her estranged father Thomas Markle, stories about her negative relationship with William and Kate and hypocrisy over taking four private jet flights in 11 days while claiming she is an eco-warrior."
According to a royal insider, this move is "unorthodox," noting: "Hiring a Hollywood firm to represent you for PR while a member of the Royal Family is unorthodox to say the least."

The source added: "Senior palace courtiers have been left bemused over the last few months that the couple have been ignoring advice from their own highly-professional team and will instead listen to outsiders in Hollywood. But Meghan trusts Keleigh, who got a prime seat at her wedding and she's known for years."
Whether or not Markle is using the firm to help boost her image remains to be seen. According to the report, Buckingham Palace shared that the PR company has been assisting with the new Sussex Royal charity foundation in the US, formed by the Sussexes after they split from Prince William and Kate Middleton.
Among Sunshine Sachs' clients are Ben Affleck, Leonardo DiCaprio, Justin Timberlake, Jennifer Lopez, Snoop Dogg, and Natalie Portman.
Markle's biggest critic takes aim
One of Markle's most outspoken critics, Piers Morgan, continues to bash the duchess for her actions, sharing recently on Good Morning Britain: "There was this whole hypocrisy issue of 'we want to save the planet, every footprint counts' and it turns out their footprints are on endless private jets."
Morgan noted his take, sharing: "On the first point, this attempt by them to be 'woke' royals, playing the political card about big issues, it's not going to fly is it because the royal lifestyle by definition should render itself hypocritical to all that stuff. I have no problem with them having private jets, but I'm not telling everyone to watch their every footprint."