How Miley Cyrus and Liam Hemsworth's Families Feel About Their Potential Divorce
It's the end of an era for fans of Miley Cyrus and Liam Hemsworth. During the week of Aug. 11, both stars confirmed that they've decided to split and end their 10-year romance.
"Liam and Miley have agreed to separate at this time," Cyrus' representative said in a statement shared with People magazine. "Ever-evolving, changing as partners and individuals, they have decided this is what's best while they both focus on themselves and careers."
The split later became messy when Cyrus kissed Brody Jenner's ex-girlfriend, Kaitlynn Carter, and after she released a song shading Hemsworth's partying ways (which allegedly caused their breakup). But despite their hiccups, some people are holding out on the hope that these two will find their way back to each other — including their own families, apparently.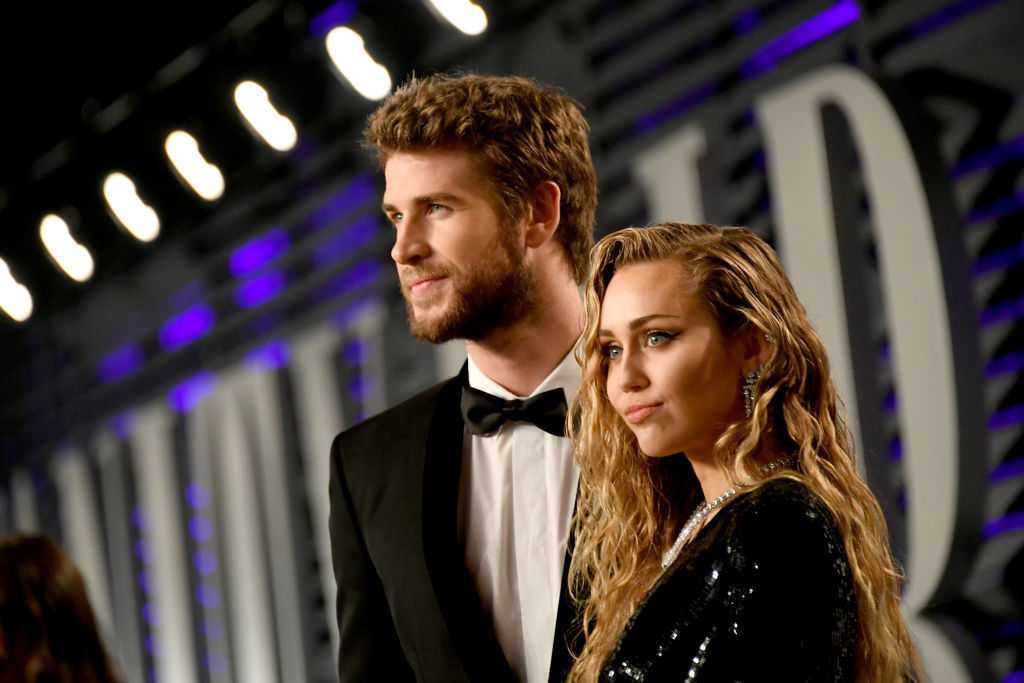 What the families think about their split
A source told E! News on Aug. 16 that their families are urging them to take time to think about what they truly want before filing for divorce. After all, they've broken up — only to get back together — in the past.
"Their families have urged them to take some time to breathe before they make any final decisions," the insider revealed. "They are both upset about how this has blown up and are both hurting right now."
But, as Cyrus explains in her new song, "Slide Away," things just aren't working out. The source said that before Cyrus and Hemsworth's December 2018 wedding, "they were in a great place," which motivated them to "finally tie the knot." But in the days following the ceremony, the source said, "Their relationship completely changed."
The Hunger Games actor himself has echoed those comments. He told GQ Australia in May that the 2018 California wildfires brought them "closer" and "sped up" their wedding. But once the dust settled, they apparently realized they had deeper issues than they initially thought. 
Cyrus and Hemsworth's marital issues revealed     
Apparently, these two are just at two very different places in their lives.
"Miley got back in the studio and was focused and serious about her new music," the insider explained. Meanwhile, Hemsworth "was continuing to party with his friends." His behavior reportedly bothered the "Can't Be Tamed" singer, who "outgrew that phase."            
"Everyone always thinks Miley is problematic and immature and a hardcore partier while he's this chill surfer dude, but that's actually [not accurate]," a friend of the pair told People magazine on Aug. 14. "Liam parties with his friends, and Miley thinks he should've grown out of that by now."                      
So, will Cyrus and Hemsworth divorce?   
According to an Aug. 13 report from People, Cyrus isn't rushing to file for divorce, as she and her estranged hubby of eight months feel that a separation suits them best at the moment. 
"They are having a break right now because they needed it. It was a bad situation with a lot of disagreements," a source close to Cyrus told the publication. "They both agreed it's better to spend time apart, but this doesn't mean their relationship is completely over."          
That's great news for their fans and their families.