How Much Did Gwyneth Paltrow's Valentino Wedding Dress Cost?
Gwyneth Paltrow married her producer beau Brad Falchuk on September 29. Now the actress and lifestyle guru is giving fans a peek at the gorgeous gown she donned for the occasion.
Paltrow walked down the aisle in a custom Valentino Couture cap-sleeved lace dress with an open back and illusion neckline. The entire event, from the rehearsal dinner at Jerry Seinfeld's house to the ceremony and reception at Paltrow's home in East Hampton, New York, was picture perfect. On the big day, there was "perfect weather, a superlative dinner, a dance party for the ages, and a dress that defies adjectives," according to Paltrow's website Goop, which just published a 48-photo wedding album. So how much did that adjective-defying dress cost? Let's take a guess.
The price tag for Gwyneth Paltrow's couture wedding gown  
View this post on Instagram

Paltrow and Falchuk clearly didn't cut any corners when it came to planning their wedding. That's especially true for Paltrow's wedding dress. The gown was from Valentino couture, a label the actress has worn previously on the red carpet, including a striking hot pink gown she wore to the 2013 Met Gala. She even collaborated with the label back in 2015 on a capsule collection.
It's hard to put a price tag on a custom wedding dress like Paltrow's. After all, it isn't the kind of dress you can just waltz into a store and pick off a rack. But one thing we do know: It was likely very expensive.
Other Valentino brides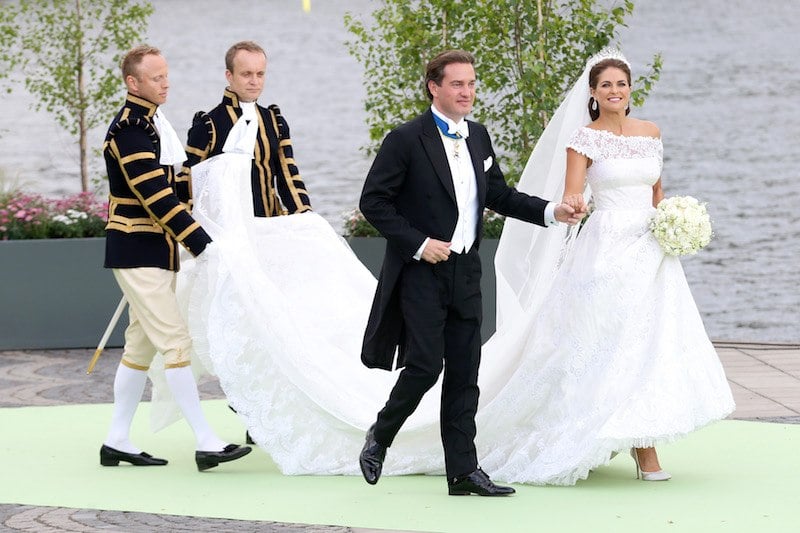 Nicky Hilton also wore Valentino couture at her 2015 wedding to James Rothschild. The dress cost $77,000, according to Brides. That's a positive bargain compared to what Marie Chantal-Miller spent when she married Prince Pavlos of Greece in 1995. Her pearl-encrusted Valentino dress cost $225,000. Songstress Mariah Carey reportedly also planned to wear a six-figure Valentino dress for her wedding to billionaire James Packer before the nuptials were called off.
Other celebs who've worn Valentino gowns included Sophie Hunter, who chose the designer to create a custom dress for her wedding to Benedict Cumberbatch, and Kate Upton. Royals love the label as well. Queen Maxima of the Netherlands wore Valentino at her 2002 wedding, as did Princess Madeleine of Sweden at her 2013 nuptials to Christopher O'Neill.
Can you buy a Valentino wedding dress?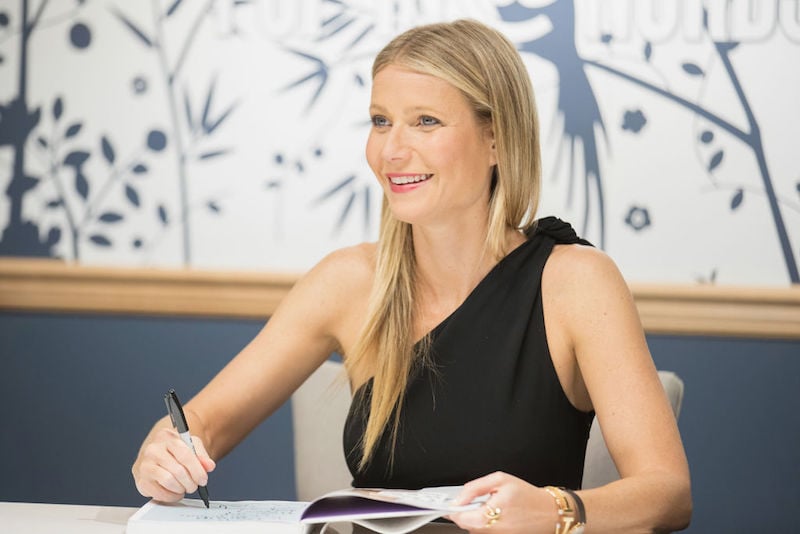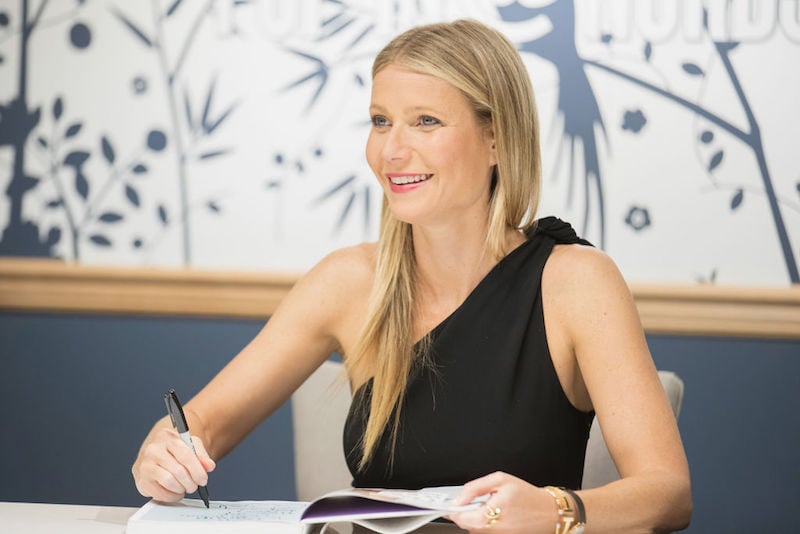 If you want to copy Paltrow and wear Valentino couture for your own big day, it won't be easy. Even getting into the designer's couture showroom is a challenge, and once you're there, expect six-figure price tags, as one blogger who scored access explained. But for that, you get a handmade garment that's crafted specifically for you, which for some brides is worth the price.
Of course, most women spend far less on their dress. American brides spent an average of $1,509 on a wedding dress in 2017, including the cost of alterations, according to The Knot. The spent another $279 on accessories like shoes and a veil. Even big spenders (classified as those who spent more than $60,000 on their wedding) didn't break five-figures when it came to the gown, spending an average of $3,158.
While it's possible to spend a lot of money on a wedding dress, the big wedding budget-buster isn't the attire. The average couple spends more on the venue, photographer, flowers, and engagement ring than they do on a wedding dress.