How Much Did Michelle Obama Get Paid for Her Book 'Becoming'?
Michelle Obama's new book Becoming is due out November 13, and it's already climbing the Amazon best-seller charts. (It was the 13th most-sold book during the week of November 4.) In her candid memoir, the former first lady discusses her childhood on Chicago South Side, her relationship with Barack Obama, her years in the White House, and what she really thinks of President Donald Trump.
Becoming is likely to sell millions of copies, especially since Oprah named it her next book club pick. That should make Obama's publisher very happy, since she was paid a lot to write it. Let's look at how much Michelle Obama got paid for her new book.
Michelle and Barack earned an advance of $65 million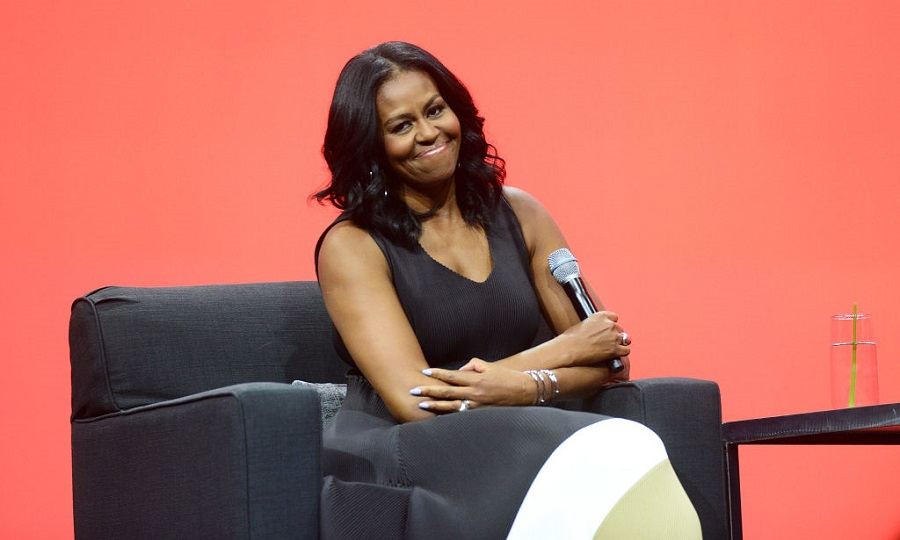 Penguin Random House reportedly paid Barack and Michelle Obama a joint advance of $65 million for their memoirs. (The publisher hasn't announced a release date for the former president's book.)
The massive advance was a record even for presidential memoirs. In comparison, Bill Clinton's advance for his 2004 book My Life was $15 million, Vox reported, or about $21 million when adjusted for inflation. His wife Hillary Clinton received an advance of $11.5 million for Hard Choices in 2014.
The huge numbers are a sign that the publisher is confident Becoming will sell very well. Vox estimated that the Obamas' memoirs would need to sell several million copies before Penguin Random house started making money from it. Given that Barack Obama's previous books, Dreams of My Father and The Audacity of Hope, were both bestsellers, and that both Obamas are still very popular, it's likely a good bet that their books will both be big hits.
What's in Michelle Obama's memoir?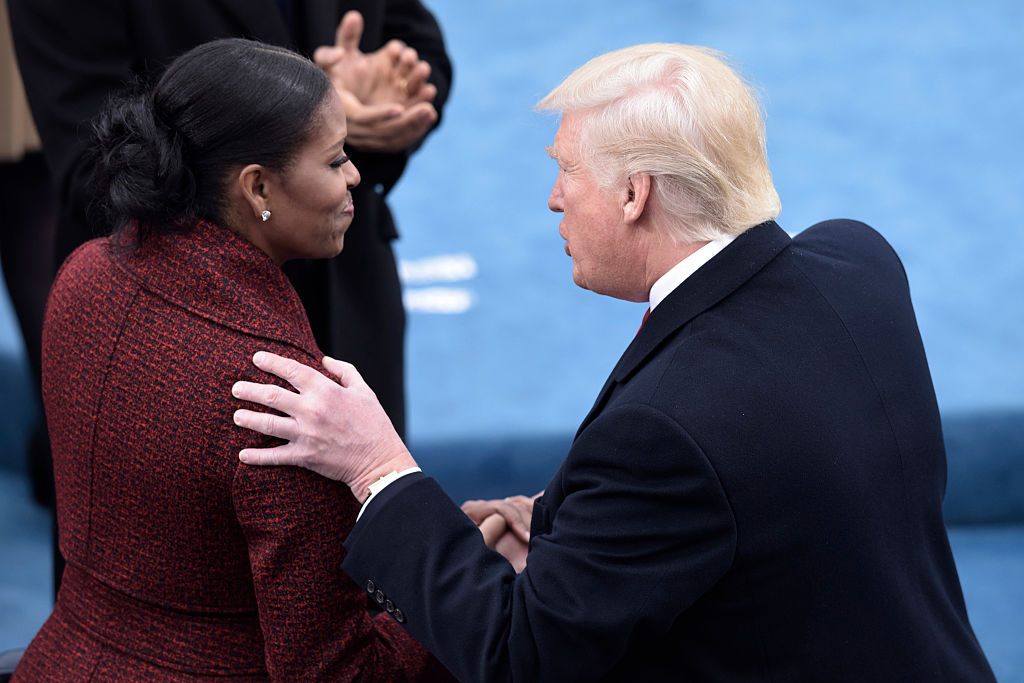 Obama's book is about far more than her life as first lady. The book "is, first and foremost, a story about how she became who she is … and then the story about the struggle to hold onto that identity, to maintain a semi-sane life, even after she agrees to let that life be hijacked by politics," NPR's Danielle Kurtzleben wrote in her review
One aspect of Becoming attracting a lot of attention is Obama's revelation that she and Barack struggled with infertility. She writes that she felt she had "failed" after a pregnancy ended in a miscarriage. The couple eventually conceived their two daughters using in vitro fertilization.
Obama also shares her opinion of Donald Trump. She writes that she'll "never forgive" him for promoting the "birther" conspiracy that her husband was not born in the U.S. She describes his claims as dangerous and says they put her family at risk of being attacked by "kooks." She also admits she "stopped even trying to smile" at Trump's inauguration.
Of Trump's election and Hillary Clinton's loss, she wrote: "I will always wonder about what led so many, women in particular, to reject an exceptionally qualified female candidate and instead choose a misogynist as their president."
Michelle Obama's book tour
Obama is embarking on a 10-city book tour to support her memoir. The tour starts in her hometown of Chicago on November 13. Tickets have been selling out, which has frustrated some fans. However, Obama is donating 10% of tickets for each date to community groups and charities.
Much of the Obamas' record-breaking advance is going to charity, the couple said. Penguin Random House is also donating 1 million books in the Obamas' name to First Book, a nonprofit that provides reading and education materials to kids in the U.S. and Canada.