How Much Did The Beatles Influence Bob Dylan in the Early Years?
By August 1964, The Beatles had already gotten a heavy dose of fame and fortune in America. Fans had lined the streets wherever they went and fainted every time they played a few notes. They'd also sent three Beatles records to No. 1 on the charts within six months of their arrival.
Yet not everyone thought they had staying power. The band that dropped songs like "Love Me Do" and lines like "She loves you / Yeah, yeah, yeah" didn't exactly knock out the top songwriters of the era.
It would take another year until tunes like "Yesterday" would turn their idol Chuck Berry into a fan. What's more, even though Bob Dylan saw The Beatles as a force of nature, he kept such thoughts a secret from the hepcats.
"I just kept it to myself that I really dug them," Dylan told biographer Anthony Scaduto (per Rolling Stone). "Everybody else thought they were just for the teenyboppers." Yet while everyone knows they revered Dylan, his admiration for The Beatles never got the same mileage.
Dylan saw the Beatles 'doing things no one else was doing' in '64.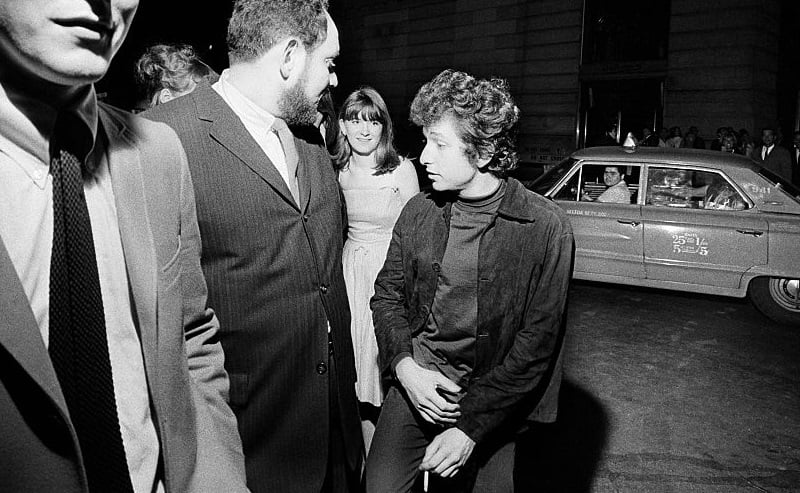 August of '64 remains a significant point in rock history because Dylan would meet The Beatles in New York that month. While the group hid from legions of fans at the Delmonico Hotel, Dylan showed up to say hello and smoke a little weed.
By then, he'd begun thinking the Fab Four was "doing things no one else was doing. I knew they were pointing the direction that music had to go," he told Scaduto. "It seemed to me a definite line was being drawn. This was something that never happened before."
Looking at Dylan's recording career, August '64 stands as the dividing line. After his meeting with The Beatles, he began releasing albums on which he played electric guitar, beginning with Bringing It All Back Home (1965).
Later that year, he'd release Highway 61 Revisited and plug in at the Newport Folk Festival, changing the rock scene (and folk scene) forever. Meeting with The Beatles was no coincidence.
Dylan's electric shift of '65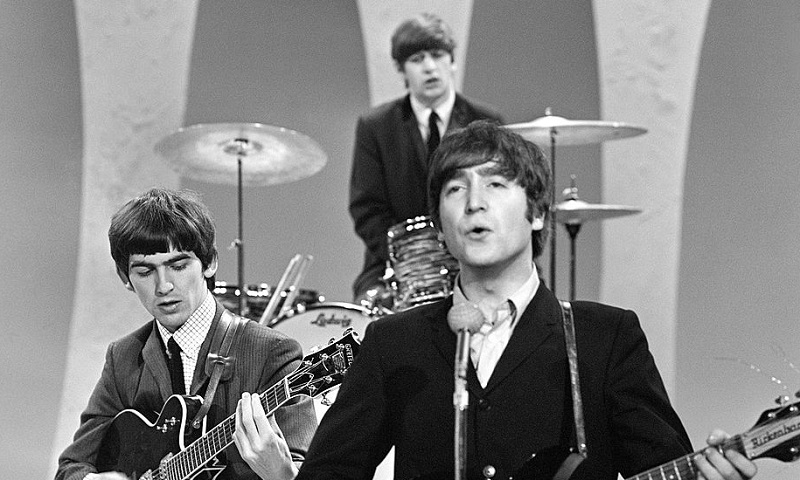 Judging by his words and subsequent musical output, it's clear Dylan was looking for a sort of model for his electric shift. By 1965, The Beatles were inching closer to their peak songwriting years.
Along with "Yesterday," the band laid down the introspective "Help" and swaggering "Ticket to Ride" on that year's Help! Near the end '65, we got "Norwegian Wood" and "In My Life" on Rubber Soul.
As Dylan looked for ways to put his complex lyrics to rock music, The Beatles' experimentation with the form offered a guide. Meanwhile, John Lennon and Paul McCartney were looking for ways to add complexities to their lyrics. You could hear the Dylan influence on every subsequent album.
But the night they met, it was mostly just a bunch of young guys hanging out and having fun. And, to Dylan's amazement, it was the first time The Beatles ever smoked pot. Paul considered it a major event in his life, having Dylan give him his first joint.
"It was like being introduced to meditation and given your mantra by Maharishi," Paul said later. "There was a certain status to it."
Check out The Cheat Sheet on Facebook!