How Much do 'Bachelor' and 'Bachelorette' Instagram Influencers Make?
Bachelor and Bachelorette contestants have a lot to lose by appearing on ABC's hit reality show. They could put themselves out there only to end up heartbroken or worse–painted as a villain. But there's also a lot to gain. Not all, but many of the show's contestants go on to become successful entrepreneurs (some have opened clothing stores, some make their own bottles of wine, others go on to, believe it or not, write children's books).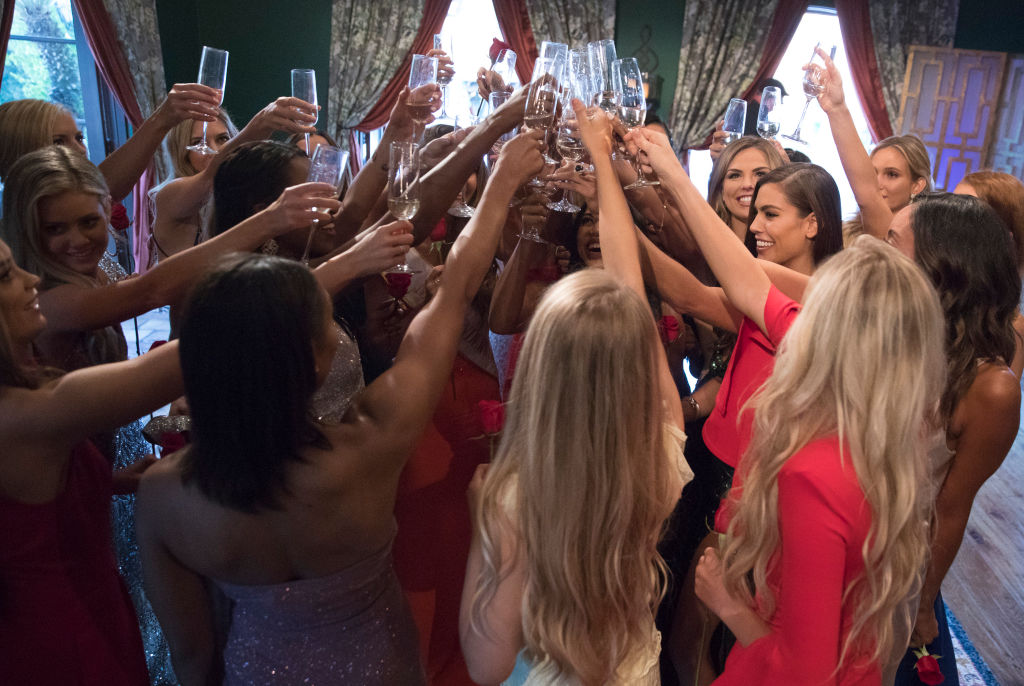 In fact, the allurement of appearing on the show with the hopes of coming out the other side as an Instagram influencer or entrepreneur is so sweet that signing up for The Bachelor or The Bachelorette "for the right reasons" is an ongoing, legitimate concern.

Colton Underwood, the most recent Bachelor, was incredibly concerned about his contestants being there "for the right reasons." It seemed that every woman he sent home would hauntingly warn him that some of the remaining contestants weren't there for marriage. Whether his concerns were valid (he still ended up with a woman who wasn't ready for marriage–she even told him on one of their final dates she wasn't sure she was ready for a relationship), many of the women on his season went on to gain huge Instagram followings. Some of them have already begun selling sunglasses, watches, and smoothies.

How much are 'Bachelor' and 'Bachelorette' Instagram influencers actually making?

Influencers are typically pretty tight-lipped about their income. Whether they're embarrassed, it's in their contracts to keep quiet, or they don't want to give away any trade secrets is still a mystery. But we can go off of what industry experts say and fill in the blanks with a little math.

According to Mediakix, famous reality stars can make over $1 million a year just with Instagram advertisements.

Mediakix calculated that number by following popular current and former reality stars like Amanda Stanton and Ashley Iaconetti over a month's time on Instagram. The publication counted sponsored content (about seven to eight posts a month) and multiplied it by the amount influencers can earn per post (about $5,000 to $15,000).

The company found that influencers with fewer followers and lower engagement earn roughly $444,000 a year and influencers with high all-around numbers can earn anywhere between $888,000 to $1.33 million.

According to Sarah Boyd, the founder of Simply, a digital influencer agency, reality stars can easily make six figures from sponsored social content. She says 100,000 followers translates to about $1,000 to $5,000 per post and having 1 million followers can earn you a starting rate of $10,000 per post.   

Why do Instagrammers want to buy things from reality stars?

According to Boyd, the rise of the reality star has completely changed the advertising landscape. It's incredibly expensive to get an A-list celebrity to post about using your product–it's much more reasonable to have a reality star do it (even at $5,000 a post).

Additionally, people would rather buy products that reality stars are using over products that celebrities are using. Why? Because reality stars are closer to real people. If Jennifer Love Hewitt posts about a skin cream that she loves, you may automatically think it's unaffordable and impractical. But if Hannah Godwin talks about her favorite makeup brushes, you might just be inspired to do some online shopping.

"America loves [reality stars] because they are real people. They can relate to them, which brands love because it translates to sales," says Boyd.

Read more: 'The Bachelor': Does This Producer's Instagram Post Mean Colton's Going to Propose to Cassie in May?

Check out The Cheat Sheet on Facebook!