How Much Do Donald Trump's Clothes Cost?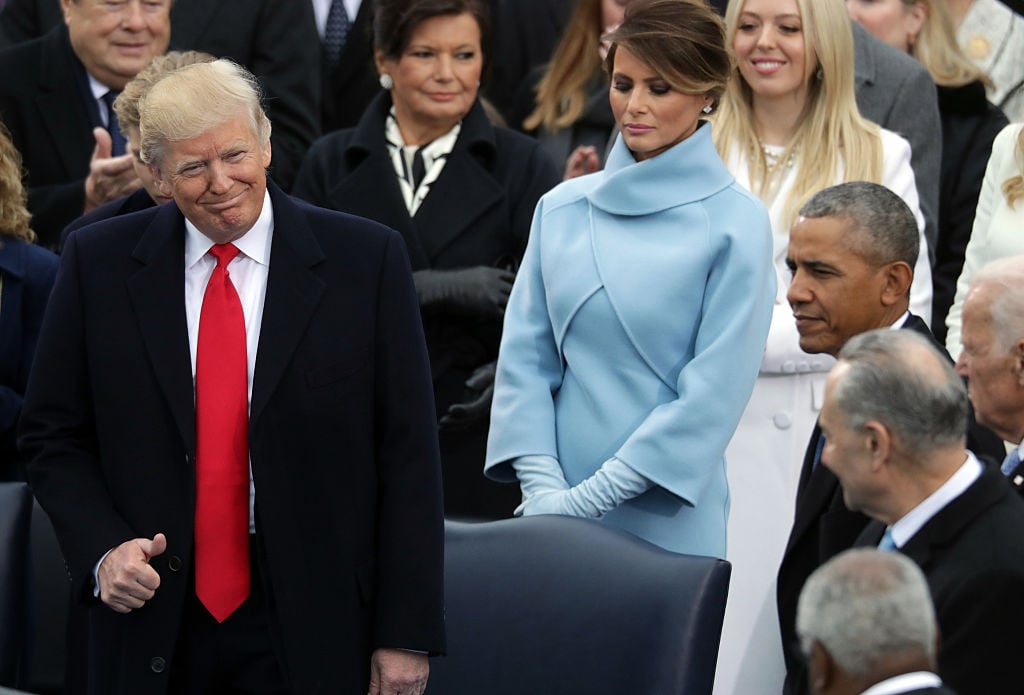 When Donald Trump was sworn in as the 45th President of the United States on January 20, 2017, he addressed the nation while garbed in an indigo blue cashmere overcoat. Beneath the American-made Brooks Brothers coat, Trump sported a single-breasted gray suit, a starched white shirt, and a long, red silk tie. The maker of the two-button gray suit remains unknown, but Trump's blue wool overcoat was made in America, according to Women's Wear Daily.
Donald Trump is well-dressed
Trump's inaugural outfit was patriotic red, white, and blue and entirely befitting his new leadership position. Most of the time, though, the president opts to wear Italian-made suits by Brioni. As reported in The Cheat Sheet earlier this year, Trump's familiarity with the Brioni label goes all the way back to 2004, when the Italian design house provided his wardrobe for The Apprentice. These days, 'the Donald' says he buys his Brioni suits off the rack like anyone else.
Anyone else who can afford to shell out thousands for a single suit that is. Brioni suits are gorgeous, but they're also outrageously expensive. A Brooks Brothers suit will set a man back around $1,000. According to men's clothier, Ezra Paul, the price of an off-the-rack Brioni suit starts at around $5,000. If that same Brioni suit was custom tailored to a perfect fit, it might cost upwards of $8,000.
Trump campaign spokeswoman, Hope Hicks, told the New York Times that candidate Trump typically donned Brioni suits on the campaign trail, but the presidential hopeful also appeared in some custom-made suits from Martin Greenfield Clothiers of Brooklyn. Impeccably-tailored Martin Greenfield suits are also preferred by such notables as President Obama and erstwhile New York City mayor, Michael Bloomberg.
Garment prices at the Martin Greenfield Clothiers online store range from around $300 for a pair of linen trousers to nearly $1,300 for a navy blue Chelsea two-piece suit. The clothier offers several dressy tuxedo styles for approximately the same price. Interestingly, a two-piece wool suit with the Donald Trump label goes for less than $150 on Amazon.
Sartorial splendor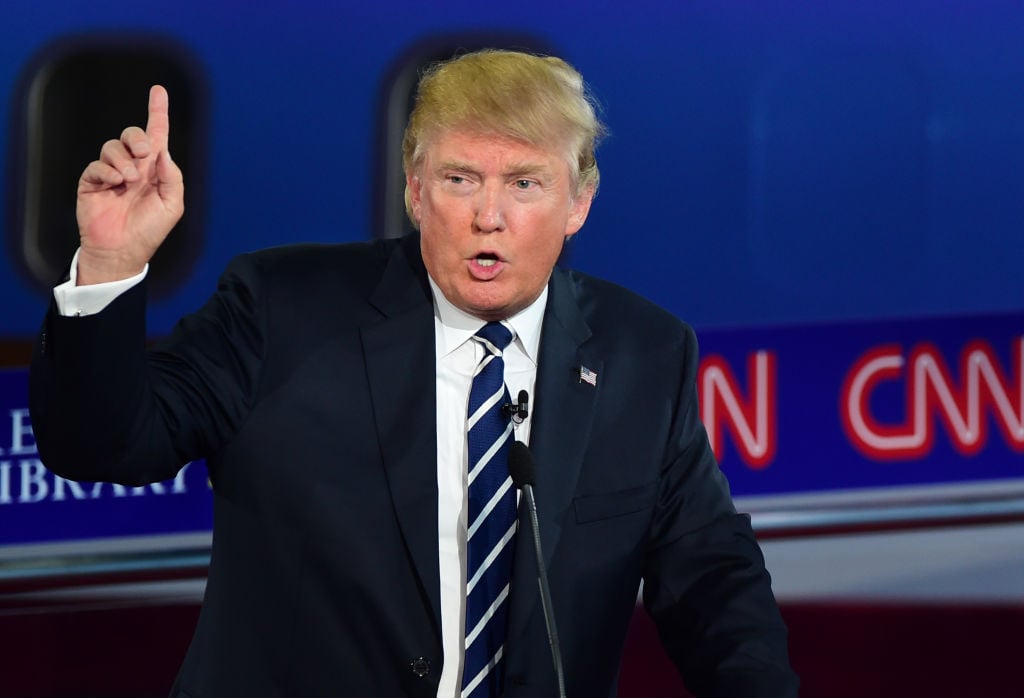 Washington, D.C. Stylist, Corey Roche, told Business of Fashion magazine that aside from Trump, he never saw another male politician wear an Armani or Hugo Boss suit. Roche remarked that any politico who shows up in an expensive label would be "eaten alive." A reasonable assumption before the Trump era, perhaps, but a bevy of Brioni suits certainly did no detriment to the campaign of the current White House resident.
Presidential footwear
A blogger at WhatShoes noted that Trump sported expensive-looking Oxfords while on the campaign trail. Upon closer examination, the shoes appear to be from The Donald's clothing line. No longer readily available for sale, the Trump-branded shoes were similar to Oxfords sold at Nordstrom for $400 to $600.
Presidential golf duds
Several times a month, the president relaxes while playing golf. It may be assumed that when Trump hits the links at the Trump National Golf Club in Briarcliff, New York, he adheres to the dress code.
At the privately-owned club, male golfers are required to wear collared shirts with sleeves or turtleneck sweaters. Shirts must be tucked into slacks or mid-length shorts that ride no higher than two inches above the knee. Hats must be facing forward. Women may wear mid-length shorts, slacks, or golf-appropriate dresses. Both genders are required to wear soft-spike golf shoes or shoes with no spikes at all.
Trump Store doesn't sell golf pants or shoes, but they do offer Internet shoppers a chance to pick up a Trump-branded polo shirt for $68 or a presidential golf hat for around $30.