How Much Does it Cost to Get Your Dog Into a Dog Show?
It's Thanksgiving day, and you finally get to kick back, relax, and enjoy a delicious meal with family and friends. While the turkey's in the oven and the side dishes are being perfectly prepared in the kitchen, it's only natural to turn the TV on and tune into seasonal favorites. While you likely have football fans waiting anxiously to see who's winning the game, other folks around the table may be looking forward to getting a glimpse at the National Dog Show.
The pups presented at the National Dog Show — and any dog show, for that matter — are seriously beautiful. And there's no doubt their owners have put a ton of time, resources, and money into making their pets show-ready. Here's how much it costs to enter your dog in a prestigious competition such as this one.
First, the cost of the show dog itself is high
Extra expenses aside, having a winning pup starts with the breed itself — and no ordinary dog will do. Dr. Jerry Klein, Chief veterinary officer of the American Kennel Club, told The New York Times that a purebred dog can cost anywhere from $1,000 to $5,000. And of course, if the breed of dog is rare, then the price is hiked even higher.
To get an idea of how much certain purebred canines cost, Money Talks News notes English bulldogs can run an owner up to $4,000, French bulldogs can be up to $8,000, and Doberman pinschers can be up to $6,000.
Maintenance and vet visits throughout the years also add up
You have to ensure your pet is happy, healthy, and thriving if you aim for your pup to be best in show — and that requires annual check-ups from the vet. Not only that, but grooming is also a major necessity for show dogs — and if your canine has a lot of hair, be prepared for the expense. The New York Times notes the Puli, for example, has fur that grows into tight cords. This requires grooming of up to 20 minutes per day to ensure the fur stays healthy. And washing dogs with a lot of fur can also take nearly an hour.
If the owner has time for such activities, then they can limit their costs. Otherwise, having a personal groomer take care of the dog's fur and overall look can be hundreds — if not thousands — of dollars spent.
You'll need pet insurance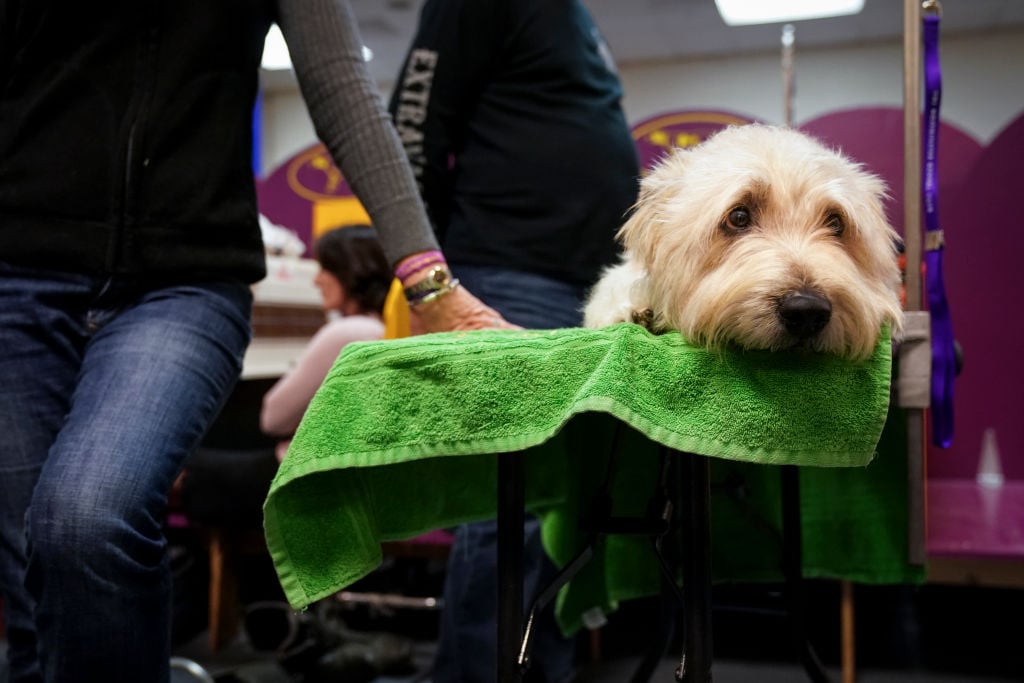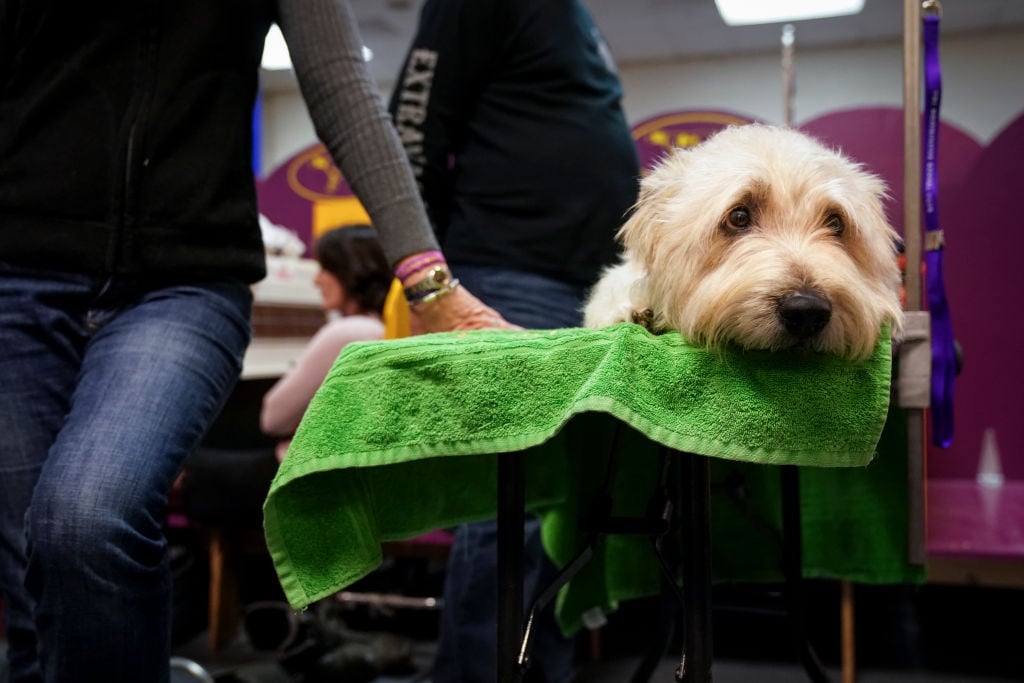 Just like humans have life insurance, you'll want to have pet insurance for your expensive pup. Michael Canalizo, former dog handler and runner of event management for the American Kennel Club, says pet insurance can run you up to $1,000 annually, CNNMoney reports. For Canalizo, he said it's worth it to help pay for any medical issues his dog may have had and to insure the life of his companion. But even so, for that money, you're looking at an extra expense of over $80 per month.
Entering shows and travel expenses add up to thousands
The work (and money) doesn't stop once it's show time. Just getting to where the show is taking place can be quite a lot when you factor in flights, hotels, and food. And of course, you'll want to make sure your fuzzy companion has everything they need while they're traveling, too. And, if you're utilizing a trainer, don't forget about the cost of their travel expenses as well.
How much this will run you will depend on where you're going and what your dog will need along the way, but CNNMoney reports Canalizo says it's reasonable to assume you'll spend around $1,000 per month. (This also excludes the cost of entering the show, which is typically an extra $25 to $30.)
Professional handlers are hundreds of dollars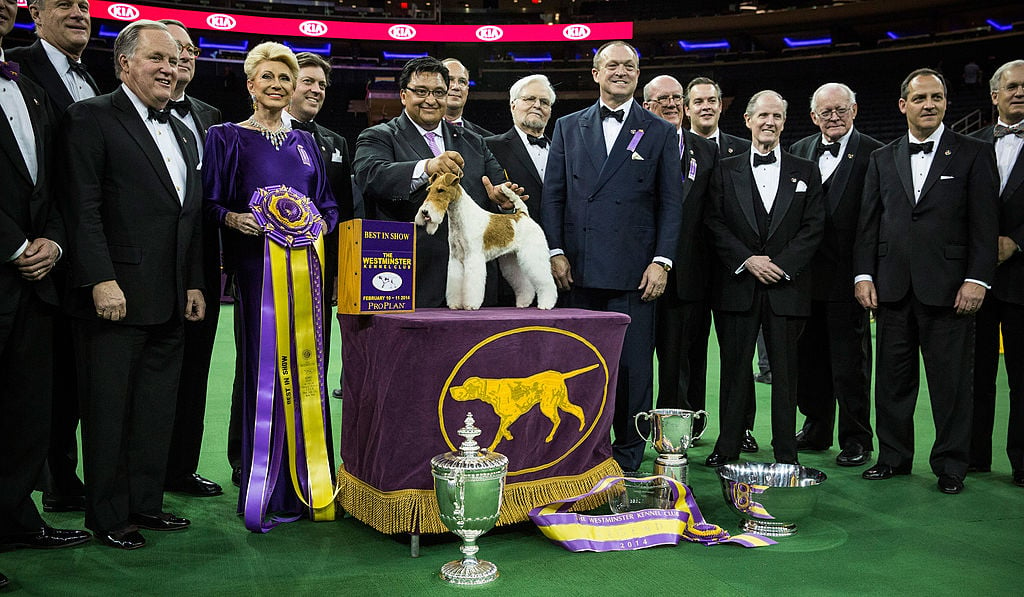 In addition to the travel costs of bringing a professional handler with you to the show, Betsy Conway, president of the Otterhound Club of America, warns they can come with a serious price tag, too. The New York Times reports she says just the handler alone can cost anywhere from $100 to $125 for smaller shows and up to $1,000 for large shows. And, if the dog wins, the handlers typically have contracts that state they'll be awarded a bonus for their efforts.
Amount of money spent to have the top dog: $50,000-$100,000
The amount of money it takes to raise a show dog varies greatly — but the overall consensus is that you can expect to pay thousands of dollars just to show your dog and hundreds of thousands if you want your dog to win. Even if you put your entire bank account into your dog, however, there's no guarantee they'll win the show or even be the best in their breed. It's up to the judge at the end of the day, and they're certainly not keeping track of your expenses.
Check out The Cheat Sheet on Facebook!