How Much Does Kim Kardashian Make For Sponsored Instagram Posts?
Kim Kardashian has long been an important icon of the fashion and beauty industry. She's made a career out of surprising fans with her unique style choices; her fearless sense of fashion inspires confidence in all of us. She posts some things on Instagram, poses for a photo wearing designer clothing, or mentions a brand name and BOOM she's earning some serious cash due to her fame and influence.
We're often awestruck by her outfits, but we are also in awe of the bankroll that her fashion choices accumulate.
Kim's wardrobe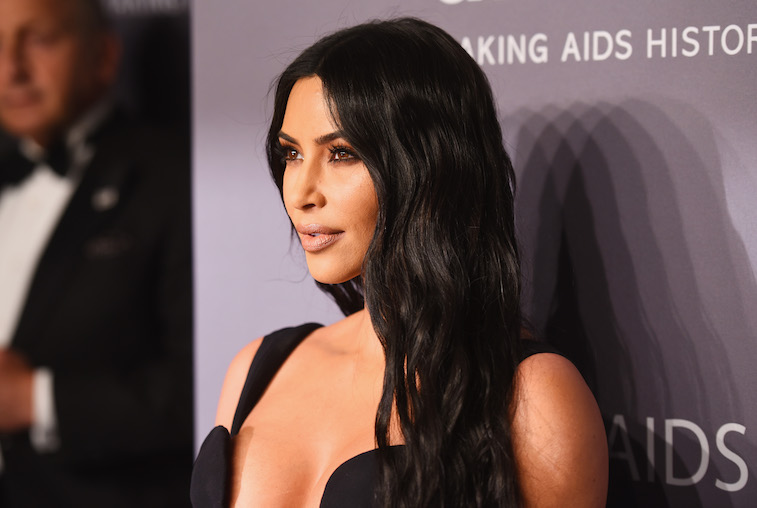 Kims outfits get more publicity from one Instagram post than many A-list celebrities can garner in a month's time. This is partly due to her shameless self-promotion on her Instagram, her since-deleted blog, and on her family's TV show, Keeping up with the Kardashians.
The star has worn some praiseworthy (and some cringe-worthy) items in the past. But she does so with such poise and confidence she can make even the most ridiculous ensembles look fab.
How much does Kim Kardashian make for sponsored posts?
With more than 138 million followers on her personal Instagram and another 3 million on her KKW Beauty page, her social media posts have the potential to influence huge portions of the population. She's certainly got plenty of fans.
Her Instagram posts are more than just cute photos of her kids, too. Kim carefully curates her photos to best reflect her brand, KKWBeauty, and the brands she chooses to represent.
Every time she wears an item and also mentions it on her Instagram, Kim gets a kickback from the company she represents. We're talking thousands, sometimes millions, of dollars.
Representing Kanye
In fact, once she was offered a million dollars to wear some clothing that closely represented clothes in husband, Kanye West's, clothing line Yeezy. It was so similar in fact, it was nearly a knock off.
Kanye asked Kim not to do it and to compensate her for abstaining from supporting the company, he wrote her a million dollar check! That's right folks, alongside her Mother's Day flowers was an envelope containing one million dollars.
Kim's sponsored posts
Kim doesn't just Instagram to entertain her large following of fans, its an incredibly lucrative and important part of her business.
In fact, she is in the process of suing a company for using her name and image to promote their products without her permission.
A picture is worth a thousand words? A million dollars?
The star isn't just suing them to get her money back though. She has strong convictions wrapped up in the lawsuit.
The company in question is Missguided USA, an online clothing retailer that makes a practice of copying the clothing of famous labels and selling them at a fraction of the cost. She is really passionate about protecting the integrity of the fashion industry.
It's a sister thing
And, Kim isn't the only one in her family capitalizing on the financial success of sponsored Instagram posts. USWeekly reports that the sisters sponsor all kinds of the products they use from health products to phone cases. With simple captions on their snaps they earn upwards of $500,000 per post.
Kylie simply has to write "Enjoying my @fitteawraps they're keeping my tummy toned & lean as it gets closer to summer ☀️ @fitteawraps #ad", and she earns her money. It's estimated the the Kardashian sisters earn about 25% of their income from social media ventures.
Influencers are making serious cash
Celebrities are cashing in on the influence they have on social media. Now, we all just need a few million more followers to jump in on the cash flow tidal wave ourselves.