How Much Has Tiger Woods' Net Worth Changed Since His Divorce?
Tiger Woods is perhaps one of the greatest athletes in history. Woods is a golf phenom who rose to fame in the '90s, turning professional when he was just 20 years old. By the time Woods was 21, he had won three PGA Tour events in addition to the 1997 Masters. With endorsement deals from everyone from Nike to American Express along with his winnings at various tournaments, Woods' wealth started to flood in.
Even when he's had career slumps, his first one in 2001 and his second in 2009, Woods has been able to make miraculous comebacks making him the highest paid golfer in the world. In fact, back in 2009, Forbes confirmed that Woods was indeed the world's first athlete to earn over a billion dollars in his career. When he won the Fed Ex Cup bonus of $10 million, it tipped the California native over the edge. However, Woods' life has not always been sunshine and rainbows. During the holidays in 2009, a sensational scandal involving the golfer and a slew of women led to the demise of his marriage to Elin Nordegren. As a result, Woods had to give his ex-wife a hefty divorce settlement.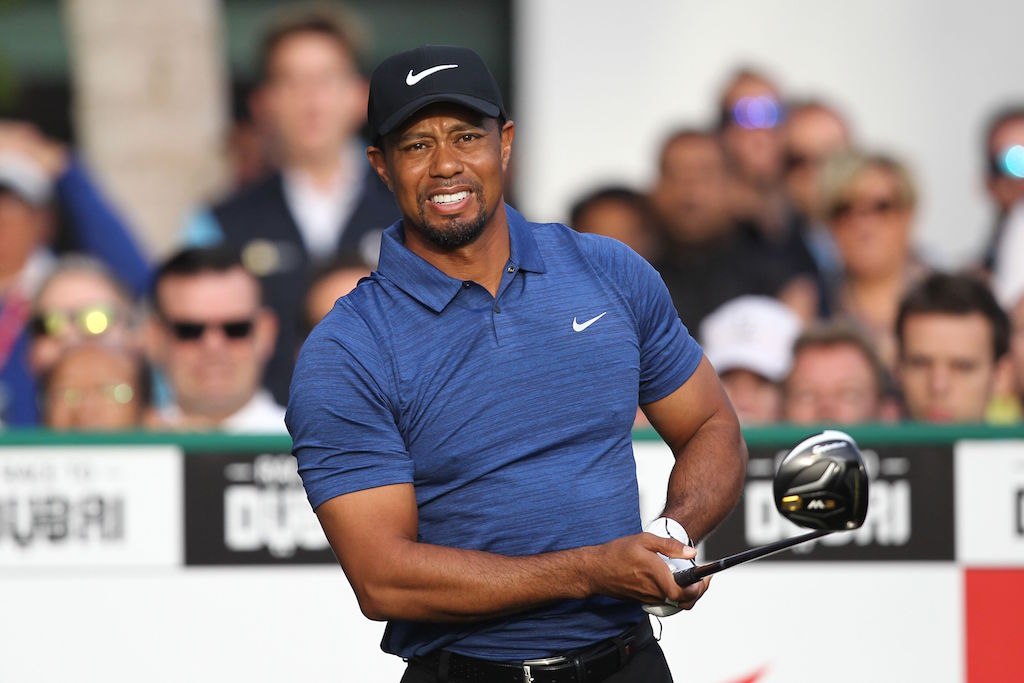 Tiger Woods' net worth
According to Celebrity Net Worth, Tiger Woods' net worth sits at $760 million with Woods bringing in between $50-$60 million each year. According to Golf Digest, Woods made $769,440,709 from 1996 to 2007 when he was at the top of his game. Aside from his endorsements, this is money the golfer pulled in with his 14 professional major tournaments, 71 PGA Tour events. However, his cheating scandal and his subsequent divorce cost him millions of dollars of potential earnings since his golf game suffered and his endorsements fled to the hills.
A massive cheating scandal
Though Woods has always had a clean golf game, his personal life has certainly raised eyebrows. From the outside looking in, he seemed to have the perfect home life. In 2004, he married, Elin Nordegren, and the couple had two children. However, in 2009, the media got wind of Woods' various extramarital affairs with countless women. On December 2, 2009, Woods released a statement admitting to "transgressions." He apologized to "all of those who have supported [him] over the years."
A costly divorce
As a result of the infidelities, on August 23, 2010, Woods and Nordegren divorced. Since the pair did not have a prenuptial agreement, the evidence surrounding the cheating scandal and their two young children, the former Swedish model walked away from her life with Woods with a $110 million payout. Rumors had flown around that she had walked away with $750 million but that would have been insane because that's nearly all of Woods' wealth.
A change it net worth
Though Woods'  $760 million net worth is nothing to sneeze at, he could have been worth over $1 billion. Not only did Nordegren's payout cost him greatly, but Business Insider also estimates that he lost $22 million in 2010 alone when his endorsement deals began dropping him like flies. If the cheating scandal would have never happened, Woods would be worth nearly $1 billion today.
Luckily these days Woods is back at the top of his game, and he and Nordegren have mended their relationship as co-parents and friends.
Check out The Cheat Sheet on Facebook!