How Much Mariah Carey Has Earned From Her Song 'All I Want For Christmas Is You'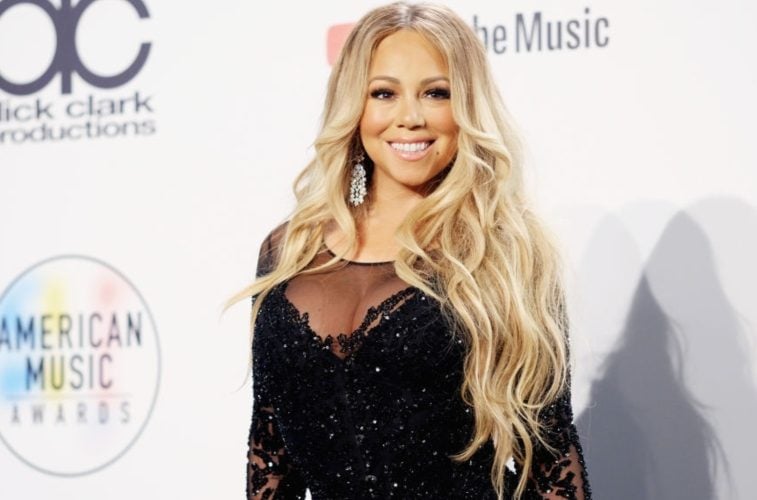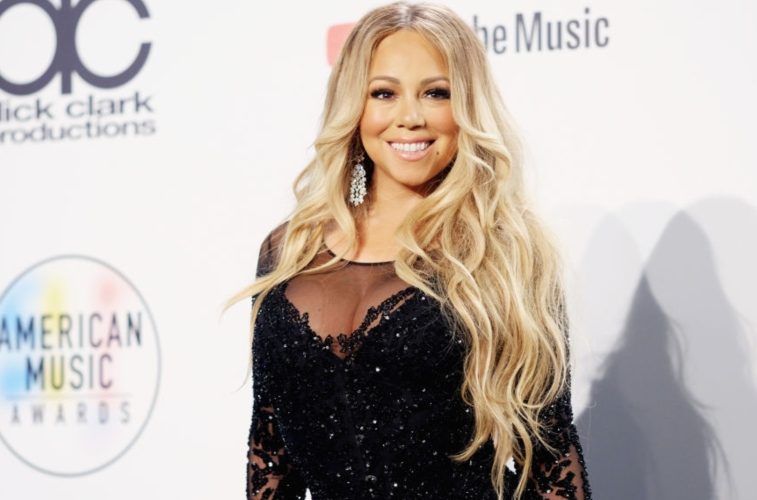 When you think of Christmas songs a few that come to mind may be "Jingle Bells," "White Christmas," "Rudolph, the Red-Nosed Reindeer," and "All I Want For Christmas Is You." Yes, it's almost impossible to think about holiday tunes without that Mariah Carey track. But while listening to the smash hit, have you ever wondered just how much the diva has made off it over the years?
Since it's release in 1994, the song has been played on every radio station during the holiday season and is so popular it was even made into children's book in 2015 and a movie in 2017.
Here's the jaw-dropping amount Carey has raked in from "All I Want For Christmas Is You" and what some other popular artists like Paul McCartney make for their holiday jingles.
How much Mariah Carey has earned for the song
It's that time of year again when the diva's hit is being played everywhere and according to The Economist, between 1994 and 2017 Carey has earned a whopping $60 million from the song. Yep, you read that correctly. She's banked $60 million in royalty checks since the tune was released.
Nielsen Music noted that "All I Want For Christmas Is You" is now the top-selling digital holiday song of all time. Moreover, as of the first week of December 2018, the tune was sitting at No. 14 on Hot 100 singles chart and is expected to crack the top 10 in the coming weeks just like it did last year.
Walter Afanasieff, who co-wrote the song with Carey previously admitted that he never thought it would have the success it has.
"At the time, I thought it was overly simple, and I really didn't like it," Afanasieff said in an interview for the American Society of Composers, Authors and Publishers. "The oversimplified melody, I guess, that made it so easily palatable for the whole world to go 'Oh, I can't get that out of my head.'
"The genius of Mariah doing this type of rock-and-roll feel is that she created a lyric that is probably to this day is the only love song — Christmas love song — that I even know about, let alone in that tempo," Afanasieff continued, adding, "I think that's really the reason, besides it being Mariah Carey doing it."
The hit has been covered over a dozen times by everyone from Michael Bublé to Fifth Harmony and has been viewed more than 465 million times on YouTube.
How much other artists make for their holiday jingles
So now that we know Carey makes some serious cash, how much do some other artists make for their popular holiday tunes?
Well, a report by the Daily Mail showed that songwriters Noddy Holder and Jim Lea earn around $640,000 every year for Slade's "Merry Xmas Everybody." The Pogues make about $510,000 for "Fairytale of New York." And, Sir Paul McCartney still pulls down more than $330,000 every single year for his "Wonderful Christmastime," which came out in 1979.
Read more: The 1 Thing That Made Mariah Carey Decide to Get Weight Loss Surgery
Check out The Cheat Sheet on Facebook!