You Won't Believe How Much Money 'Big Little Lies' Child Star Ivy George Made for Season 2
Big Little Lies has taken the world by storm. It's done an immense amount for everyone involved in the production of the show, including the child actors. Ivy George, who plays Amabella Klein, had a huge card to play in season one.
Amabella accused Jane's (Shailene Woodley) son Ziggy (Iain Armitage) of actually bullying her. It was a huge part of season one and caused a lot of drama in the process. It turns out it wasn't even Ziggy who was bullying her, but Celeste's (Nicole Kidman) son Max (Nicholas Crovetti).
George is making bank for her role as Amabella in Season 2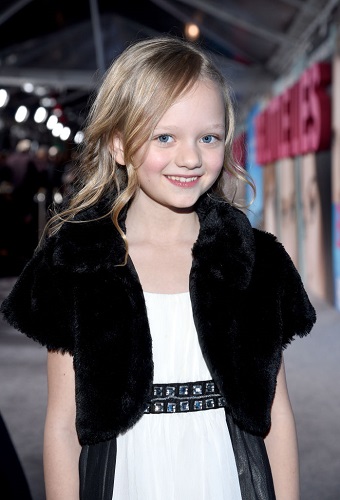 According to TMZ, George is earning a lot. Her contract says she is making $140,000 for her scenes in Big Little Lies season two. The actor is only 12, and is already making plenty of money. The season is seven episodes long, equating to $20,000 per episode. It seems George is doing more than alright for her portrayal as Anabella.
George is expected to attend press events and photo shoots for 'Big Little Lies'
George is also expected to be available for press events, photo shoots, and anything else promoting her likeness on the show. That includes up to 10 personal appearances for media purposes.
I think she'll find the time with all the money she is making at only 12-years-old. It looks like George has a bright future ahead of her.
George isn't entitled to any profits HBO may make from Big Little Lies, but she gets free airfare and lodging during production. It sounds like a pretty sweet gig to me.
Last week's episode of 'Big Little Lies' was crazy
Last week's episode showed Mary Louise (Meryl Streep) threatening Celeste (Nicole Kidman) with taking away her children, Max (Nicholas Crovetti) and Josh (Cameron Crovetti). Mary Louise has compiled evidence against Celeste and plans to take her head on in a horrid custody dispute.
Both Mary Louise and Celeste talk with their lawyers about the many custody hearings in their futures and the list of demands going forward, including a psychiatric evaluation.
Mary Louise even says to the judge, "I do not consider Celeste Wright to be a bad person. She's been a wonderful mother to the boys, and I don't have any reason to doubt her ongoing commitment to them. That said, she's not well."
'Big Little Lies' has a huge fan following
There's no doubt about it, people love Big Little Lies. Whether it's the plethora of stars on the show, the scene setting, or the stories behind the characters themselves, the show has fans hooked and wanting more.
Fans took to Twitter after the premiere of the first episode of the second season to dish on Streep's portrayal of Mary Louise. She's a no-nonsense type of person, and isn't too worried about being liked by the people of Monterey.
She again goes after Madeline with this remark, "You're very short. I don't mean it in a negative way. Maybe I do. I find little people to be untrustworthy."