How Much Money Did Jon Gosselin Owe Kate Gosselin After Their Divorce?
We all remember the happy-go-lucky couple with sextuplets and twins who were featured on the TLC program Jon & Kate Plus 8. Through the ups and downs, their marriage couldn't hold up, however. And after scandals, reports of affairs, and trouble with the media, Jon and Kate Gosselin called it quits on their marriage.
While Kate has managed to pull herself back onto her feet over the years with book deals and reality TV, she went through a serious rough patch. And at one point, Jon allegedly owed her quite a lot of money. Here's what occurred.
Kate says Jon's personality changes led to their divorce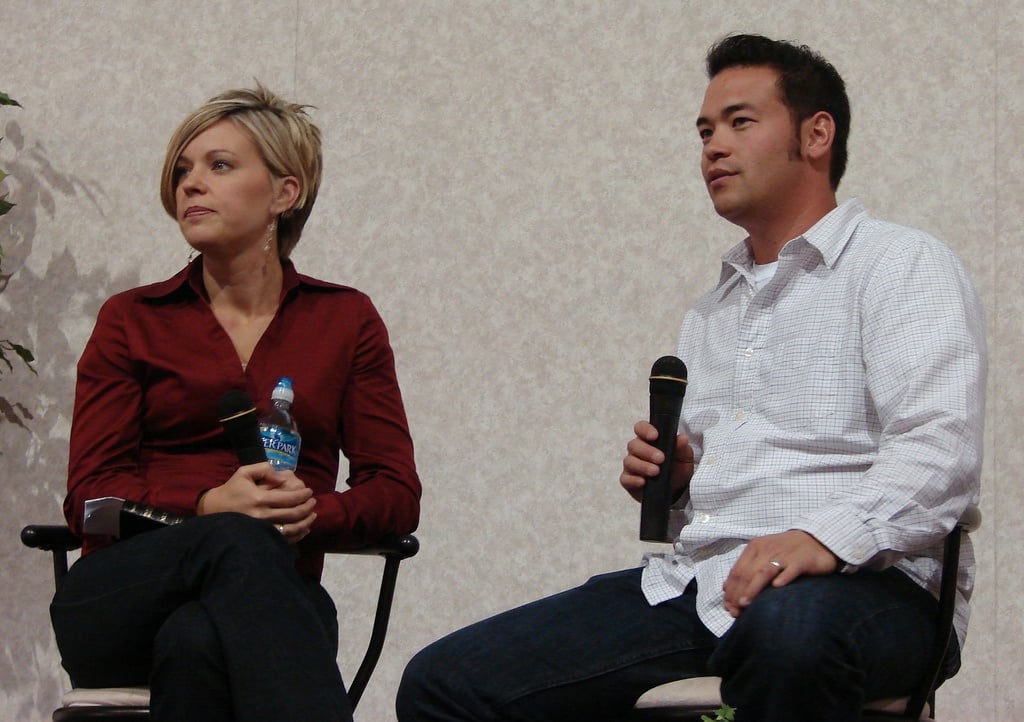 Jon and Kate had it all in 2007 with their show — but People notes their marriage very publicly crumbled around 2009. As for why the sudden change occurred, that's still up for debate. But according to Kate, her husband's sudden change in behavior is the reason why their marriage went down hill.
Kate mentioned Jon started purchasing motorcycles and cars and also staying out late while she took care of their eight kids at home. "The weirdest thing is that overnight he became a different person," she added. Kate also said that while some people around her didn't see the change in Jon at first, over time they began to notice the switch. Eventually, Jon's shifting personality became too much for her — and though she worries about how the divorce affected the kids, she still lives with no regrets.
Jon had allegedly had enough of Kate's demands in their marriage
Jon has a different story when it comes to why his divorce with Kate occurred. In Touch Weekly reports Jon felt like Kate only wanted him around to complete her tasks. He mentioned after completing her daily tasks and getting nothing in return, he started staying out late night after night. "I went out to a bar and stayed out till 4:00 in the morning. When I came home that morning, she said nothing. So I did it the next night," he added. Eventually, he realized his relationship had soured altogether.
Jon removed thousands of dollars from a shared bank account
Aside from the children, there was another topic that needed to be discussed when Jon and Kate were divorcing — and that was money. In Touch Weekly notes in 2016, Jon mentioned that he lost "everything" in the divorce. He even said that TLC sided with Kate during their split, as he wanted to quit the show before things between them got too ugly. "I just took a moral stance versus a business stance. I lost everything. I lost all my money," he said.
Allegedly, Jon was ordered to give Kate quite a lot of money after the divorce, too. Us Weekly notes back in 2009, Kate's lawyer said Jon removed $180,000 from a bank account he shared with Kate without any authorization. The lawyer mentioned that Jon deposited $28,500 of it back — but he still owed her the rest. As her lawyer said, "The only thing we're looking for is the difference, which is about $151,500. We have not yet received confirmation of that." Jon was then ordered to pay the remaining money to Kate in court.
Kate is looking toward the future with a new show
It's nearly a decade after the crumbling of Jon and Kate — but that hasn't stopped Kate from looking toward the future with new TV opportunities. People reports Kate is returning with a new series titled Kate Plus Date. It will document the star's journey toward finding a new man. "I'm nervous, I'm excited, and I'm forcing myself to do this," Kate said.
As for Jon, it seems he's already found love with someone else. YourTango notes Jon began dating Colleen Conrad since 2015, and they're still going strong.
Check out The Cheat Sheet on Facebook!