How Much Money Did Magic Johnson Drop to Vacation on This Luxury Superyacht?
Bravo's Below Deck franchise has brought luxury superyacht vacationing to the forefront. Viewers have a voyeuristic peek into how the rich and famous vacation in the privacy of a superyacht at a number of exotic destinations throughout the world.
Although charter guests on the show shell out a good amount of cash for their three or four-day cruise, it is mere chump change compared to how NBA great Earvin "Magic" Johnson and other celebs travel.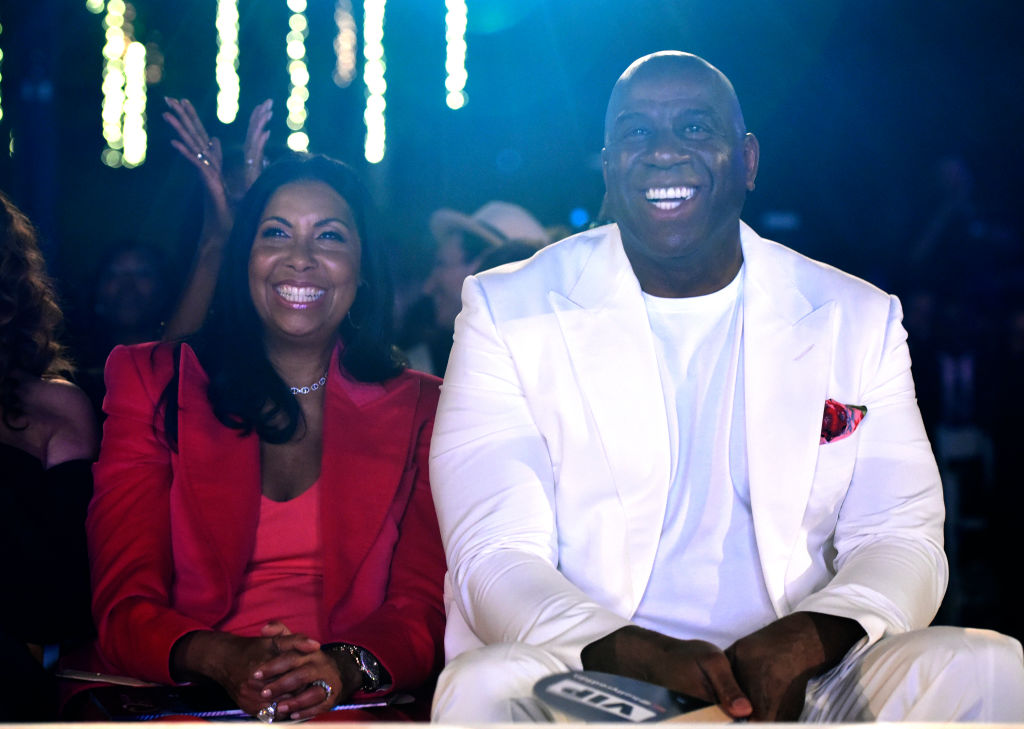 Johnson went big for this vacation. He chartered a yacht that is almost twice the size of Below Deck Mediterranean's Sirocco. The superyacht, Aquila offers 281 feet of fun, TMZ Sports reports. Sirocco, while extremely expansive is about 154 feet.
This luxury vacation is seriously expensive
Johnson reportedly spent $1 million per week to party aboard Aquila, according to TMZ Sports. Also, "The ship is INSANE … it's like a floating mansion/hotel all in one — with a crazy gym, dining room area, movie theater, hot tub, massive outdoor deck, 2 massage rooms and its own NIGHTCLUB!!! The ship officially fits 12 guests and has a crew of 28!!!"
Even though he's spending $1 million per week, that doesn't mean he's vacationing for only seven days. Johnson shared he planned to travel aboard the luxury yacht for about five weeks and posted a fun picture during dinner.
The latest trip is Johnson's most expensive yacht vacation yet. He chartered another yacht in 2017 and paid about $700,000 per week. The ship, Siren is about 241 feet and is currently offered for $628,500 per week.
He and friends partied Italian style
Johnson and his wife Cookie invited some of their celebrity friends to accompany them on their voyage. Guests included L.L. Cool J., plus Rodney and Holly Robinson Peete, TMZ Sports reports.
The fun-ship is sailing throughout the Amalfi Coast, which is was where last season of Below Deck Med season filmed. Chief stew Hannah Ferrier is especially fond of the area. "To me, Italy is the best of everything we've had so far," she told NBC Chicago 5. "We've had the really chilled out laid back atmosphere like Greece and it's so much more beautiful than Croatia. And on top of that, you have the food and the wine so you really can't go wrong."
Clearly, Johnson knows what he is doing as he shared images of the landscape. He also posted about some fun fan encounters near the port. "In the middle of Porto Cervo, a young man ran up to me with my jersey to sign," he shared to Instagram along with a photo. "Very special day!!
Celebrity all the way
Johnson typically travels with celebrity friends, TMZ Sports reports. He's hosted Samuel L. Jackson and Steve Harvey in the past. Plus, he shared who was on a neighboring yacht too. "Guess who's yacht was next to ours? Naomi Campbell! @thecookiej and the ladies hanging out with @naomi," he posted, along with a photo of all the ladies.
Although he chills with celebrities, he's always blown away when he meets hardcore fans. He met another fan onshore who sported a tattoo with a quote from his book. "It's so amazing when a fan thinks that much of me to get a tattoo of a quote from my book "32 Ways to be a Champion in Business," Johnson wrote.