How Much Money Did Meghan Markle Spend in 2018?
Meghan Markle might be new to the royal family, but she isn't new to wearing red carpet worthy labels. Since becoming a royal she's had the luxury of padding her closet with items that she doesn't have to pay for herself. The result? The Duchess accumulated a pricier wardrobe budget than any other member of the royal family.
Meghan Markle's signature style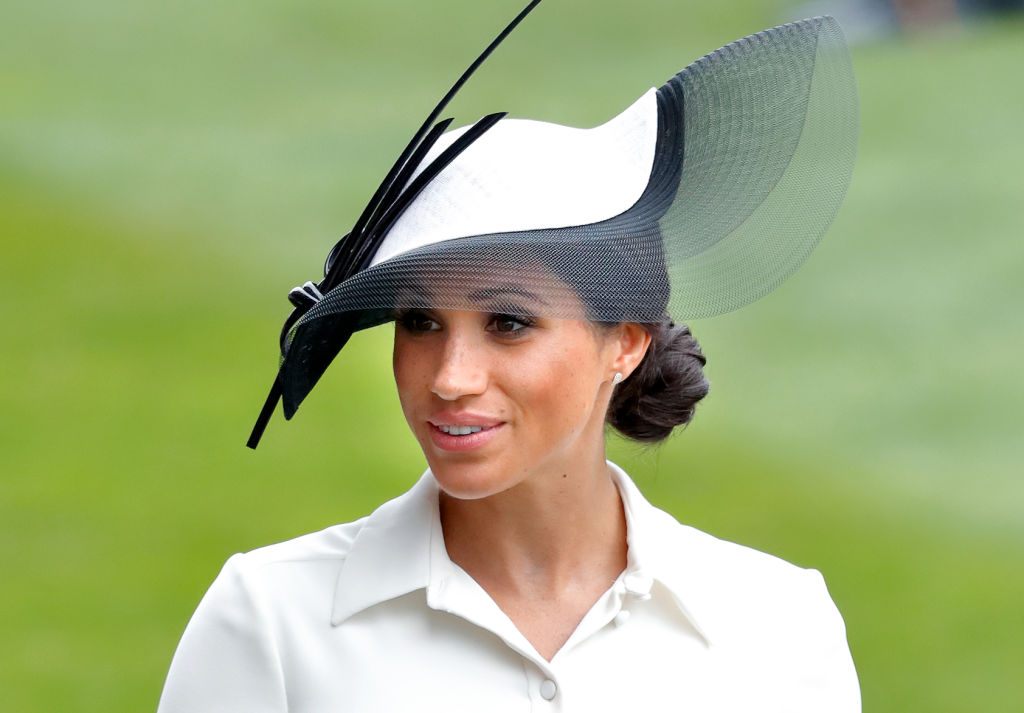 Since marrying Prince Harry in 2017, Meghan has quickly adapted her sense of royal style. The actress-turned-duchess looks stunning when she steps out with the royal family for important events. Her fashion choices have greatly matured since becoming royal, trading in plunging necklines and strapless stunners for more a sedated and sophisticated look.
Meghan Markle has extravagant taste
Meghan has an extravagant taste. She has quickly become a fashion icon in her own right, next to the already admirable Kate Middleton. Although critics are chastising her for her spending, the royal family is likely happy to pay for the expense.
There are several reasons that Prince Charles probably doesn't mind footing the bill for his daughter-in-law's spending. For one, everything she wears directly supports the local economy. It's been dubbed the "Meghan Effect," wherein within minutes of photographs being posted to the public, the outfit Meghan is wearing sells out quickly. Thus, she is supporting the designer or merchant she's wearing. This is a very positive thing for the UK economy.
Secondly, when Meghan is out in public, she is acting as a representation of the entire royal family. The way she presents herself is undoubtedly very important to those who are footing the bill. Especially as shown here, alongside the Queen. It's estimated that this dress alone, which she wore the first time she went out with the queen by herself, retails at nearly $18,000.
Other royals spend far less than Meghan Markle
According to numerous estimations, Meghan spent significantly more than other royals on her wardrobe this year. Kate reportedly spent more than $85,000 on her wardrobe last year: The frugal duchess reuses and wears some of her iconic pieces of clothing again, much to the applause of her supporters. Likewise, Princess Eugenie spent just under $40,000 in 2018 on her wardrobe.
Although Kate and Eugenie spent far less than Meghan, let's not lose sight of the fact that $40,000 spent on clothes in a year is a significantly large sum of money.
Meghan Markle had needs that other royals did not
To be fair, it does make sense that Meghan had the most expensive closet purchases in 2018. For instance, she's recently become a royal and had to revamp her entire closet. Staple pieces she may have been able to wear in Hollywood won't be appropriate pieces to wear to royal affairs now.
Meghan also had a pregnancy to contend with, which means the duchess needed to purchase items for her changing figure. Maternity clothing isn't cheap for a regular person, imagine the added cost for designer items and one-of-a-kind maternity wear. She wouldn't have already had pieces in her closet to account for growing a child in her womb. Unlike Kate, who likely already had the basic staples in her wardrobe that Meghan would have had to purchase.
How much did Meghan Markle spend in 2018?
Estimates vary depending on what you include in the tally. Does one count her one-of-a-kind wedding gown? How about the jewelry she wore just for her wedding?
Meghan's wedding dress alone is said to have cost about $135,000. (Which, by the way, is much less than Kate's wedding gown which rang in at over $400k). In addition to spending over $500,000 on her clothing, sources estimate that the Duchess of Sussex has also been spendy with her other personal matters this year with a $379,000 baby shower and $3.8 million home renovation.