How Much Money Did Someone Pay for Kurt Cobain's Sweater?
A fashion icon in his own unique way, Kurt Cobain was famous for his sweaters? How much was a fan willing to pay for one? What's the story behind the sweater?
Although he didn't inspire as many imitators as Madonna or Michael Jackson, Kurt Cobain was a fashion icon. His unwashed, low-key look was a major influence on grunge fashion. His most famous outfit was the sweater that he wore during his iconic MTV Unplugged appearance. Here's the fascinating history behind the sweater and how much a fan was willing to pay for it.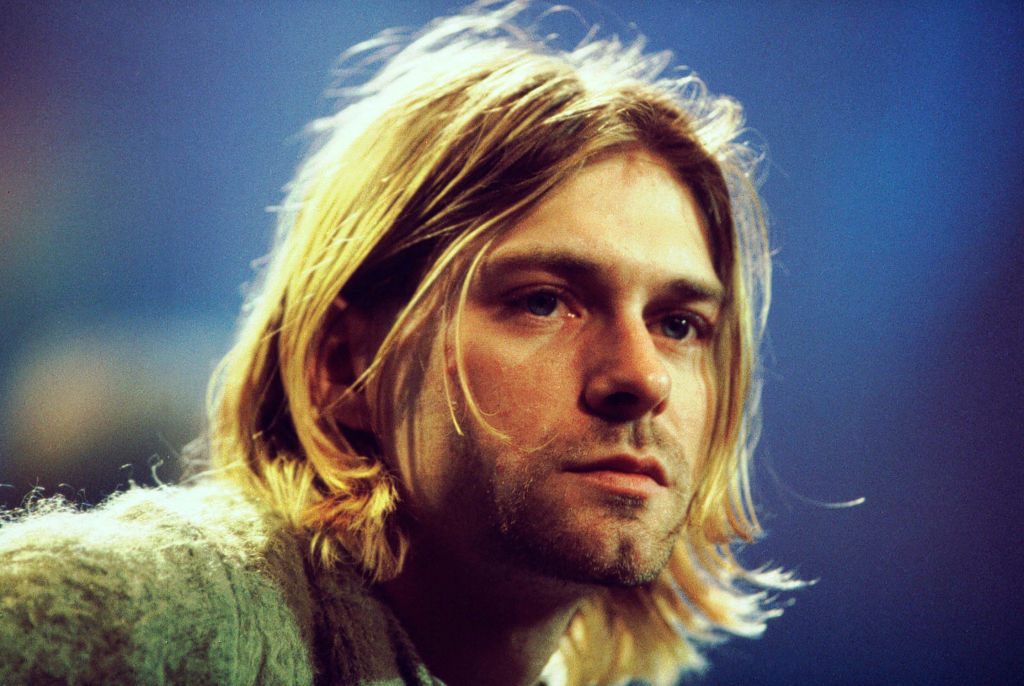 The history of Kurt Cobain's sweater
The sweater has a rather long and storied history for a piece of clothing. According to Rolling Stone, fashion expert Kimberly Chrisman-Campbell believes that the sweater was manufactured between 1960 and 1965, shortly before Cobain's birth in 1967. Chrisman-Campbell said that a sweater of this sort would have cost around $15 when it was first put on the market; Cobain's sweater is now worth over 8,000 times its original price.
Chrisman-Campbell theorized that Cobain probably purchased the sweater from a second-hand shop in Seattle. She elaborated, "It was part of a much larger trend in Seattle in the early Nineties, where people were buying vintage, recycling clothes, and creating clothes from found objects. Of course, it was all part of the grunge aesthetic — that you didn't want anything too new or too pretty. And, of course, this being Seattle, it was cold, it was rainy. You wanted to be wrapped in something that was warm and cuddly. This was really kind of the security blanket of a sweater."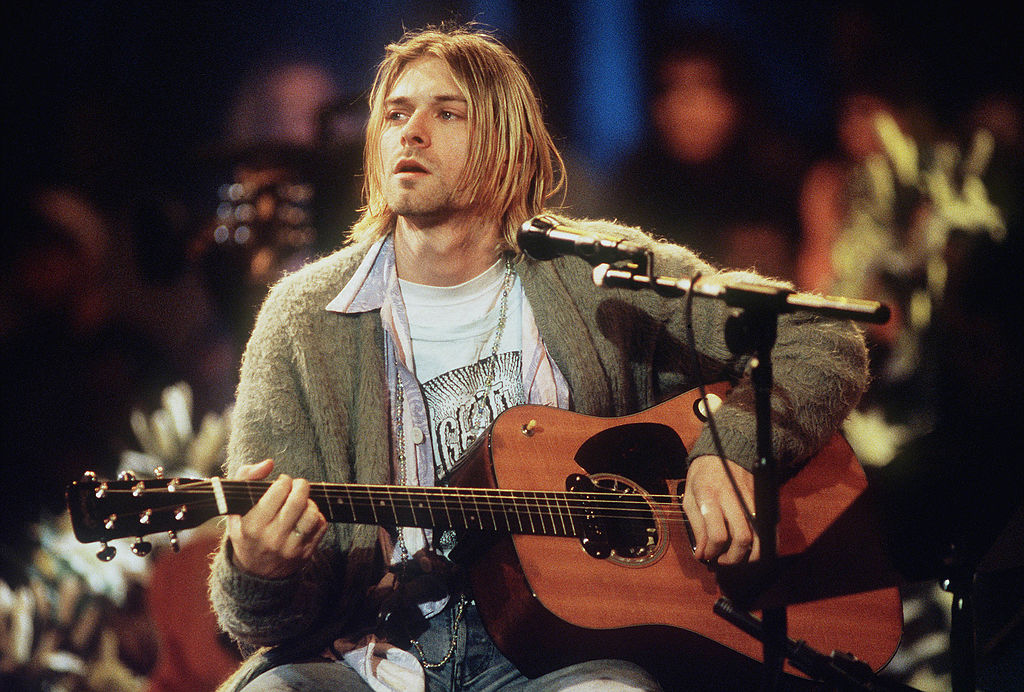 Following Cobain's tragic suicide, many people close to him came to his house to pay respects, including Jackie Ferry, the family's nanny. Ferry was given the sweater as a memento of Cobain by his widow, Courtney Love. She refused to wash the sweater, which still has a stain that Cobain gave it. Ferry initially planned on giving the sweater to Cobain's daughter, Frances Bean Cobain, but her protracted fight with cancer put her in dire financial circumstances.
The sale of the sweater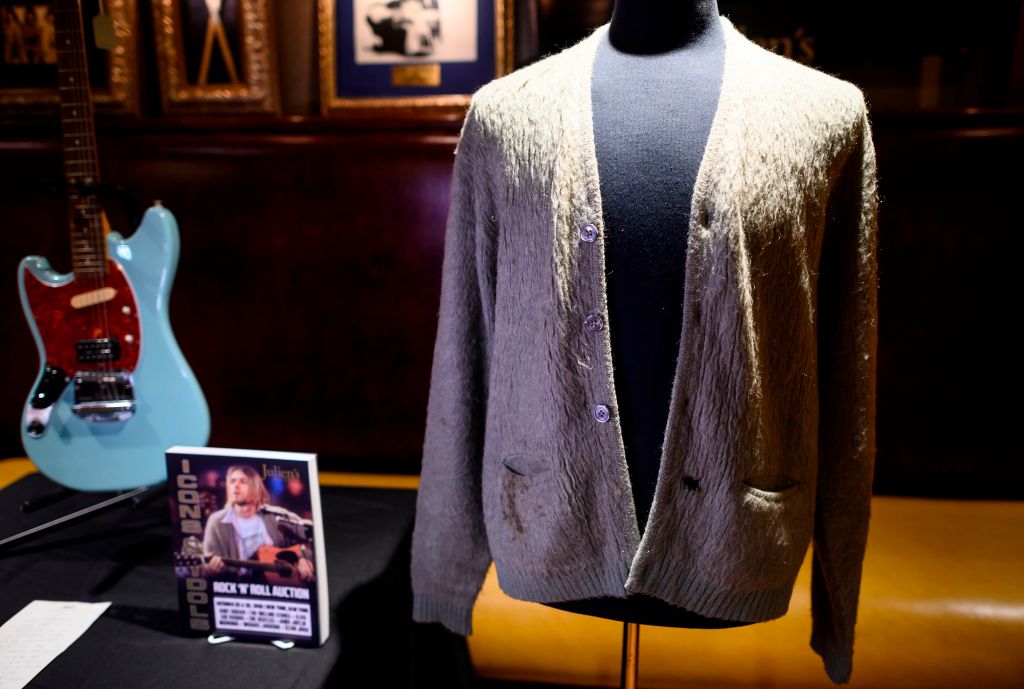 Ferry contacted Cobain's widow and daughter to see if they would be alright with her selling the sweater to alleviate her financial struggles; they agreed that Cobain would want her to sell the sweater if he knew about her finances. The sweater was purchased by businessman Garrett Kletjian for $137,500 despite only being worth an estimated $40,000 to $60,000.
If anyone is in the market for the sweater, it will be up for sale again at the Icons & Idols: Rock 'N' Roll auction at New York City's Hard Rock Cafe. This time around, the sweater is expected to be sold for over $200,000, according to People. Over 700 other pieces will be up for sale at the auction, including memorabilia related to artists like Elton John, Eric Clapton, Janis Joplin, Elvis Presley, the Beatles, Queen, Bob Dylan, and Bruce Springsteen.
Reflecting on the sale of the sweater, Darren Julien of Julien's Auctions said "Rock & roll memorabilia has become an investment…Now, because we've been getting record prices for Kurt Cobain [memorabilia], people are starting to sell it. We anticipate that it will sell for more than double. I call it the new fine art market. People are investing more and more in pop culture, especially rock & roll. It's a way to diversify their portfolios."