How Much Money Was Michael B. Jordan Paid for Creed II?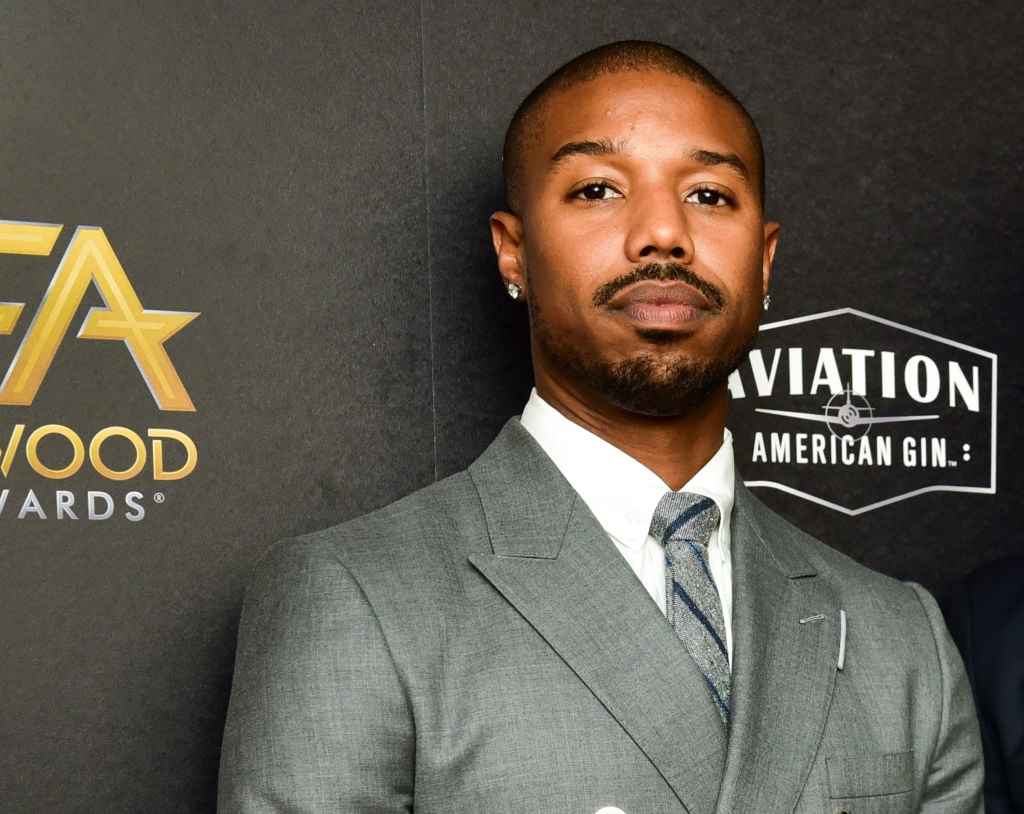 Michael B. Jordan is quickly becoming one of the most sought-after actors in Hollywood. After a successful television career, he is making a name for himself in film. Here's how much Michael B. Jordan was paid for his role in Creed II.
The early years
Michael B. Jordan started out as a model for brands such as Modell's Sporting Goods and Toys R' Us. He made his acting debut in 1999 in the TV series The Sopranos, playing the Rideland Kid in an episode titled "Down Neck."
Rise to fame
After a few more television appearances Jordan got his big break in 2002 when he played the role of Wallace on the TV series The Wire for 13 episodes. From 2003 to 2006, he was a regular on the daytime drama All My Children. He played the role of Reggie Porter Montgomery. After this, the actor appeared in several crime dramas such as CSI: Crime Scene Investigation and Law & Order: Criminal Intent. From there he became a series regular on Friday Night Lights from 2009 to 2011.
Jordan made his movie debut in 2012 in the film Red Tails. His movie career began to take off a few years later, landing roles in films such as Fantastic Four (2015), Creed (2015), Black Panther (2018), and Fahrenheit 451 (2018).
Michael B. Jordan's net worth and highest-grossing films
Michael B. Jordan has a net worth of $8 million. He has starred in several successful movies. Some of his highest-grossing films include Black Panther, with a lifetime gross of more than $700 million; Creed, with a lifetime gross of more than $109 million; and Fantastic Four, with a lifetime gross of more than $56 million, according to research from Box Office Mojo.
How he makes his money
Jordan has several streams of income outside of acting. Like many other Hollywood stars, one way he makes money is through product endorsements. Back in 2016, he appeared alongside basketball player Kobe Bryant in a commercial to demonstrate Apple TV's Siri capabilities. Jordan has also appeared in advertisements for Acura, Nike, and Piaget. Furthermore, the actor has done some modeling and appeared in a video game (NBA 2K17's MyCareer Mode).
How much Michael B. Jordan was paid for Creed II
So, how much money did Michael B. Jordan get paid for Creed II? The actor was paid an estimated salary of between $3 million and $4 million. He told the Toronto Sun he's interested in making more Creed sequels in the future: "If I'm lucky. I want to keep making them as long as they're good. I always want to keep my finger on the pulse. Forty two years, I mean, who knows?"
What's next for Michael B. Jordan
The Black Panther star has several television and movie projects in the works. In 2019, he will appear in the TV series Raising Dion. The following year, he's slated to appear in the film Just Mercy in the role of Bryan Stevenson. In the future, Jordan will be working on the film Wrong Answer, playing the role of Damany Lewis.
 Read more: How Much Money Was Tom Hardy Paid for Venom?
Check out The Cheat Sheet on Facebook!