How Much Money Will Prince Andrew Lose By Not Being a Working Royal?
One of the perks of being a member of the Royal Family is that it typically comes with a cushy role propped up by the British taxpayers. Now, however, one of those royal family members finds himself in a position to step away from that public role.
Prince Andrew has been mired in a deepening controversy involving Jeffrey Epstein, and the pressure has finally become too much to ignore. Prince Andrew announced that he would be stepping away from public duties "for the foreseeable future." 
What is causing Prince Andrew's retreat, and how much will it cost him? Read on to find out.
Who is Prince Andrew and what does he do?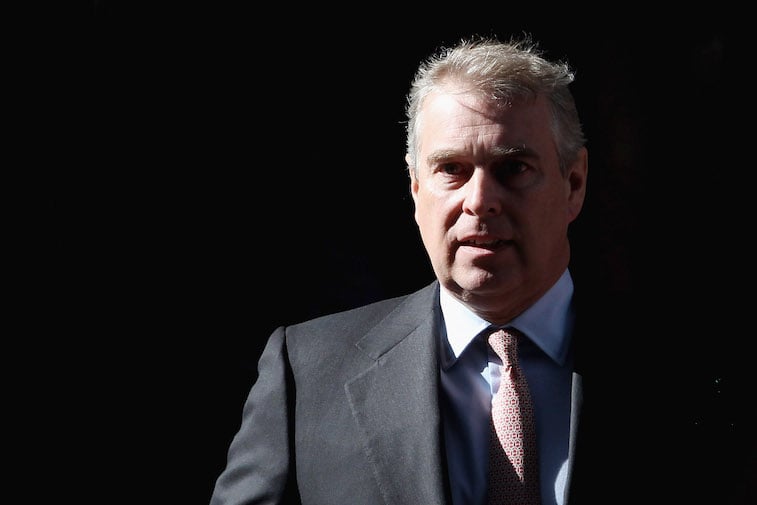 Prince Andrew is the third child of Queen Elizabeth and her husband Prince Philip. He has not held a public job since he left the Royal Navy nearly 20 years ago. Instead, he has served as the Duke of York in a public capacity.
According to the official Royal website, Prince Andrew "has concentrated his activity on three core areas in which he believes he can have the greatest impact: education and skills, entrepreneurship and science, technology and engineering." 
He has served as the Executive Director of the Outward Bound Trust since 1999. This Trust supports the development of young people through outdoor activities. In 2012, he founded the Key to Freedom, which is a partnership with the Women's Interlink Foundation (WIF) in India.
WIF aims to help women and girls who have been abuse victims by providing them with economic stability and independence. Key to Freedom helps provide a market for these women and girls sell their goods and support themselves. 
Why is Prince Andrew stepping back?
Prince Andrew has a documented close friendship with the late Jeffrey Epstein. Epstein was a convicted child sex offender who was implicated in a wide range of horrendous crimes including allegations of participation in an ongoing sex trafficking ring. Prince Andrew met Epstein years ago through Epstein's ex-girlfriend Ghislaine Maxwell. He even took money from Epstein to help pay off the debts of his ex-wife, Sarah Ferguson.  
While close association with a known child sex offender is damaging on its own, Prince Andrew has gotten even more deeply entangled in the scandal. A woman has come forward and claimed that Prince Andrew trafficked her for sex in 2001 when she was only 17 years old.
Prince Andrew has vehemently denied the allegations, but—especially in the wake of Epstein's conviction and subsequent death—the accusations still hang over him. 
Prince Andrew attempted to defend himself by doing an interview to say he regretted his past friendship with Epstein, but many believe the move was a PR nightmare that only made things worse. It's particularly troubling to charitable organizations and others associated with the royal family who are working with abuse victims.
Recently, some organizations and institutions have started removing themselves from any projects tied to Prince Andrew.  As the pressure continued to mount, Prince Andrew announced that he would be stepping down. 
What does Prince Andrew stand to lose?
Currently, Prince Andrew receives a pension from the Royal Navy, which amounts to around £20,000 a year (about $26,000). That pension would continue regardless of his involvement in royal duties.
The bulk of his current income, however, comes directly from Queen Elizabeth. The Queen provides Prince Andrew around £250,000 (about $323,000) a year. This fund comes from the Queen's property portfolio and is used to maintain Prince Andrew's Buckingham Palace office and his private secretary. 
If Prince Andrew's removal from royal duties becomes permanent, it's likely that the salary to fund his public duties would also come to an end. Since he currently holds no other job, that would leave him with only his Navy pension unless he finds some other source of income.
He does, however, have a substantial net worth of $75 million that comes from his investments and a substantial trust fund set up in his childhood.