How Much of Chuck Rhoades on 'Billions' Is Based on Preet Bharara?
In June, the hit Showtime series Billions wrapped its third season after averaging 5 million viewers per week. If there had been any doubt, the show will return in 2019 for another season with stars Damian Lewis and Paul Giamatti aboard.
We can't know for sure where Billions will head in the coming episodes, but we can be certain the plot will follow the maneuvering of U.S. Attorney Chuck Rhoades (played by Giamatti). Rhoades, whose character is based in part on Preet Bharara, splits his time between attempts to prosecute a billionaire hedge fund principal (Lewis) and angling for higher office.
As in any based-on-true-events scenario, it gets people wondering just how much of Billions follows Bharara's career. It's a mixed bag.
The fight to shut down a criminal hedge fund: True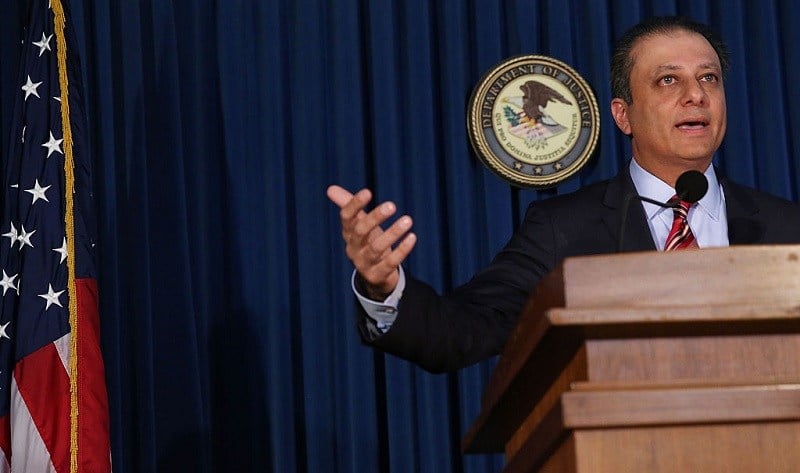 While U.S. Attorney for the Southern District of New York (SDNY), Bharara's most high-profile case was an insider-trading investigation into SAC Capital and its founder, Steven Cohen. The case played out over years and consumed Bharara and his deputies.
In the wake of the late-'00s financial crisis, Cohen would have been a significant figure to take down. A book by Sheelah Kolhatkar on the case against SAC Capital — which came out after Billions premiered — added detail to the intrigue involving Bharara and Cohen in real life.
Accusations of grandstanding and unbridled ambition: Partly true
While going after wrongdoers on Billions, Rhoades servant expends a great deal of energy plotting a run for governor. Overall, the show paints the picture of a dedicated attorney who is both wildly ambitious and known for some grandstanding.
Those same accusations were hurled at Bharara during his career as a prosecutor. Jesse Eisinger, author of The Chickenshit Club, noted Bharara's "well-orchestrated press conferences and memorable sound bites" that were a key to his approach.
While Bharara has never launched a campaign for public office, it would surprise few if he ran in the future. (Bharara has said he will never seek office.)
Complications with getting a conviction: True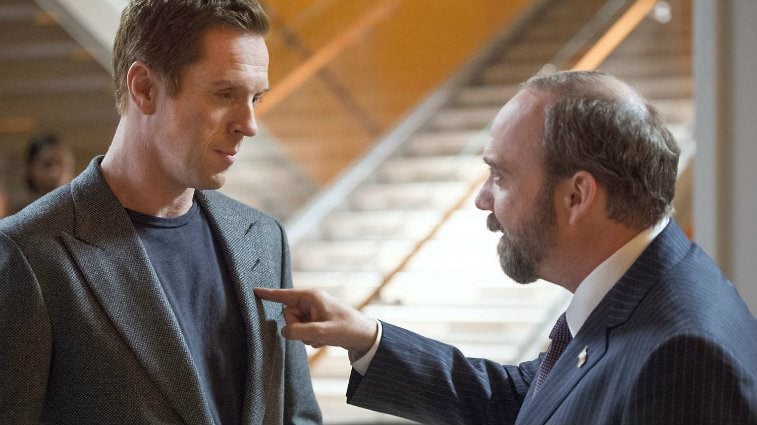 While Bharara and his SDNY team did secure a $1.2 billion fine and admission of guilt from SAC Capital, the prosecution never charged Cohen himself. The difficulties in bringing such charges factor heavily in the plot of Billions.
All in all, the shows fairly represents what happened while Bharara represented the SDNY. The U.S. legal system gives a great deal of leeway for someone as wealthy as Cohen, and such financial resources can tie the government's hands.
The scandalous misdeeds behind the scenes: False
An intriguing subplot in Billions involves the at-times criminal activity of Rhoades while working to get a conviction. These scenes allow Giamatti to deliver what fans love about his work.
While an appeals court once rebuked Bharara and his team for "overreach," the writers of Billions clearly took liberties with the character of Rhoades. (At one point, Giamatti's character contemplates jail time.)
The taste for kinky sex: False
When you have the leeway of a premium-cable network like Showtime, you use it. That's what the creators of Billions did when making Rhoades's wife Wendy (played by Maggie Siff) something of a dominatrix. (Rhoades is her primary subject.) This element has no connection whatsoever to Bharara.
However, according to the show's creators, they wouldn't be surprised if a top-ranking attorney did such things. Per The Ringer, while working on the set of The Girlfriend Experience, the writers of Billions heard from sex workers who said the most powerful men were often the ones looking to be dominated.