How Much Weight Did Al Roker Really Lose on the Keto Diet?
Trainer and fitness guru Jillian Michaels recently slammed the popular keto diet, saying it's bad idea for people who want to lose weight and get healthy. She says the diet can lead to nutrient deficiencies and that eating clean and reducing calories is a better plan. Her comments prompted a strong response from some fellow celebrities, who defended the trendy yet controversial diet.
Today show meteorologist Al Roker was one person who was upset about Michaels comments about the high-fat, low-carb diet. He shot back with a negative tweet about The Biggest Loser star, saying she promoted "bullying" and "manipulation" in the name of weight loss.
So @JillianMichaels says #Keto is a bad idea. This from a woman who promoted on camera bullying , deprivation, manipulation and more weekly in the name of weight loss. Now those sound like bad ideas

— Al Roker (@alroker) January 10, 2019
One reason that Roker was quick to call out Michaels for criticizing the keto diet? He's one of the many Americans who say they've lost weight on the plan.
Roker says he lost 10 pounds after two weeks on the keto diet
Roker told People earlier this year that in the first two weeks on the keto diet he lost 10 pounds. He said the most difficult part of the diet was avoiding carbs like bread.
"The toughest part is not eating bread," Roker said. "Last weekend I was in Paris to drop my daughter off at school for her sophomore year. I think it's the first time in 35 years going to Paris, but I did not have any croissant or any bread."
People on the keto diet usually eat less than 50 grams of carbs a day. To put that in perspective, a person not on a low-carb diet who eats 2,000 calories per day should normally aim to eat 225 to 325 grams of carbs per day, according to Healthline.
Sticking with the keto diet for the long haul can be a challenge for some, and Roker has admitted he occasionally gives in to his cravings. In December, he confessed that he "fell off the keto wagon" at the NBC Nightly News Christmas party.
Fell off the #Keto wagon yesterday celebrating my #40th #anniversary yesterday at the @nbcnightlynews #christmas #party I [email protected] on the #karaoke with @lesterholtnbc so back on the horse today pic.twitter.com/oiZiDDnfst

— Al Roker (@alroker) December 15, 2018
Why Roker says he likes the keto diet
Roker started the keto diet in September 2018. Not only has he lost weight, but he says his cholesterol and blood pressure readings have improved since he adopted the eating plan.
"I started September 1. I've been checking my blood work and vitals every month, and my cholesterol got better — it was good to begin with. My blood pressure is great," he said on the Today show.
Roker has shared keto-friendly meals on the Today show and social media, including his egg muffins and a "meatzza."
Roker thinks people should do what works for them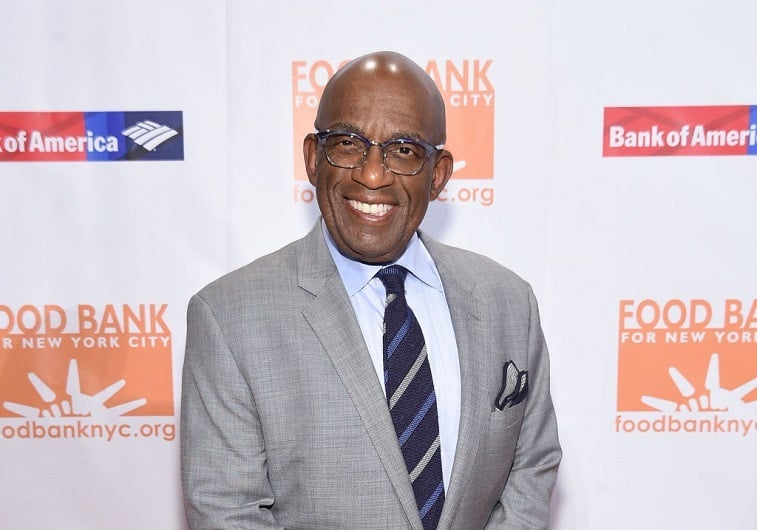 The 64-year-old Roker – who has struggled with his weight in the past and had a gastric bypass in 2002 — says keto has worked for him, but he admits it might not be for everyone. He agrees that there's scientific disagreement about the benefits and risks of the keto diet, and says people should talk to their doctor before deciding what weight loss approach is right for them.
"My point is, what works for you, works for you," he said. "There's science on both sides that says it's not a great idea and science that says it is a great idea. I think it's up to people, with their doctor, with their medical professional [to decide what's right for them]."