How Much Will 'Dancing With the Stars' Regret Its Casting Choices This Season?
In 2008, one season after comedian Jeff Ross got eliminated from Dancing With the Stars, he returned to the show to deliver one of his signature roasts. And he went straight after the show's premise — that it was supposed to be famous people in a dance contest.
"Come on, this isn't a 'Who's Who'; this is a 'Who are you?'" Ross quipped about that year's finalists. "I didn't know this show was called Dancing With the Vaguely Familiar."
If Ross came back for a roast of the Season 28 cast, we'd probably hear more of the same. In fact, one of the most recognizable names (Christie Brinkley) departed due to an injury before the contest even began.
At that point, a shortlist of the biggest names included Lamar Odom, a former NBA star now known for tabloid notices, and Sean Spicer, the ex-Trump official who's famous for his political profile. Judging by this season's poor ratings, it looks like a group ABC will regret casting.
ABC's decision to 'stir the pot' has backfired so far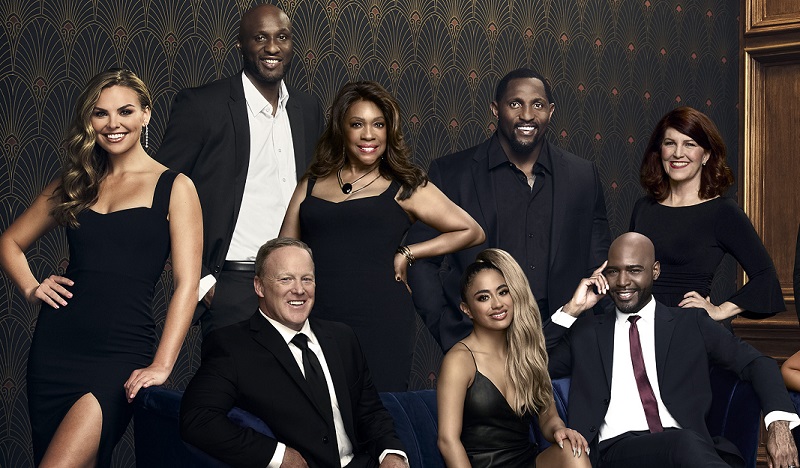 In some respects, the Season 28 DWTS is a normal one. You have James Van Der Beek, a few reality TV stars, a few well-known athletes, and some less-established entertainers looking to boost their profile. But one casting stood out to everyone: Sean Spicer.
To call the former White House press a star would stretch the bounds of that word's meaning beyond the limit. And many saw Spicer's inclusion as the "cynical ratings grab" that makes reality shows click.
Derek Hough, who won six DWTS championships as a pro dancer, saw the move as an attention-grabber. "It stirs the pot," Hough said. "It draws attention. We're curious, right?" Indeed, people became curious about why ABC chose to go in that direction. Host Tom Bergeron was among them.
As Bergeron put it on Twitter, "My hope [was] that 'DWTS' would be a joyful respite from our exhausting political climate." Obviously, that wasn't the case with the choice of Spicer, who launched an all-out campaign for conservative votes so he could stay on the show.
But with ratings down overall — and slipping more than 10% in the coveted 18-49 demographic — ABC's pot-stirring has backfired thus far.
We'll soon know how much ABC regrets its choices for Season 28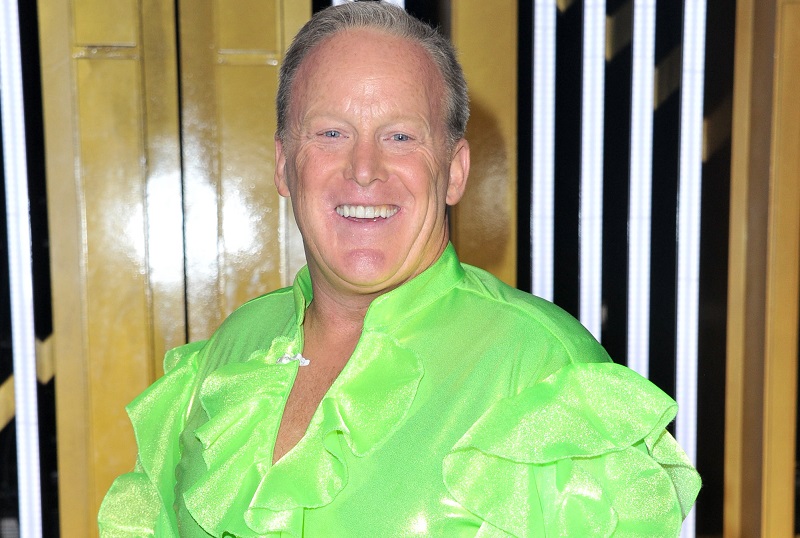 Did DWTS producers act out of desperation with the Spicer casting? We can't know for sure. However, we do know the previous season's ratings were bad enough (down over 30% in the demo) to convince someone they needed to go in that "different direction" Bergeron spoke about.
And there's no question there's something different about Spicer compared to previous contestants who got their name in the political arena (e.g., Bristol Palin and Rick Perry). Spicer was the face and the voice of an unpopular administration, and it's the only thing he's known for.
So ABC was making a clear statement by bringing Spicer on the show. (Asked by Showbiz Cheat Sheet about whether producers plan to keep "stirring the pot" in the future, we heard no reply from ABC.)
But if you go for a ratings grab and get all the backlash without the ratings, there's no doubt you'll regret the move. The only question is how bad it gets.
Also see: Adam Rippon Says 'Dancing With the Stars' Set the Bar Low With 'Liar' Sean Spicer