How Much Will Jennifer Lopez and Shakira Get Paid for Performing at the Super Halftime Show?
The Super Bowl Halftime Show is essentially one of the biggest televised events in the world that millions of people tune in to watch.
Whether you're a football fan or not, many people look forward to this event every year. Not only to see which team will be crowned the Super Bowl champions, but also to watch well-known musical artists carry out one of the biggest performances of their careers.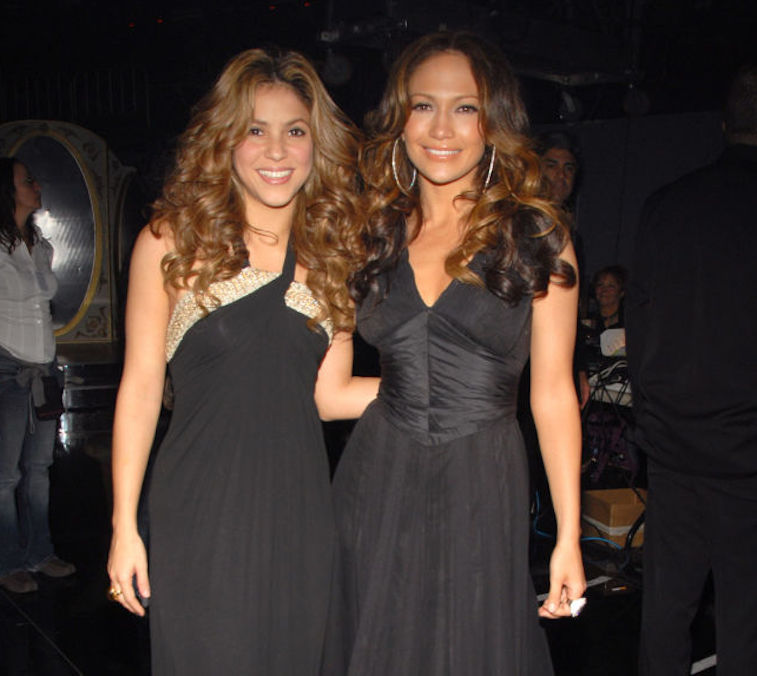 In February 2020, Jennifer Lopez and Shakira will hit the Super Bowl Halftime stage as co-headlines and are excited to representing the Latinx culture in mainstream entertainment.
While landing a gig like this is a huge deal in any pop stars' life, artists' compensation for a Halftime Show performance isn't as large as you'd think.
Artists do not get paid to perform
Over the years, the biggest stars in music have taken the Super Bowl Halftime Show stage to give electrifying performances that remain the talk of the town.
In the past, artists like Michael Jackson, Justin Timberlake, Madonna, even Beyoncé have performed during this annual tradition and have wowed fans with their show stopping acts.
While this event brings in millions of views every year, you can image our utter shock when we found out that musical artists aren't paid a hefty amount of money to be the headlining entertainment.
It turns out that those celebs who perform during the Super Bowl Halftime Show don't get paid at all and essentially just take on the headlining gig to promote themselves as musical artists.
Though artists aren't paid for their performances, the NFL dishes out quite a lot of money on production costs.
NFL spokesperson Joanna Hunter previously explained to Forbes, "We do not pay the artists. We cover expenses and production costs."
Instead of paying musical acts, the Halftime Show offers a free commercial for headlining acts, one that airs in front of more than 100 million people each year.
J.Lo and Shakira's performance is going to be unforgettable
Although they won't get paid for headlining the 2020 Super Bowl Halftime Show, the amount of exposure Lopez and Shakira are getting will be so much better than a check.
The singers are set to take the stage on Feb. 2, 2020 at the Hard Rock Stadium in Miami, Florida.
While we can easily guess that they already know they'll be performing for free, they're still excite to headline this year's event and bring some Latinx flare to the stage.
"I am excited," J.Lo recently told  Robert Pattinson as part of Variety's "Actors on Actors" series. "I think there's not a musical artist in the world that doesn't dream of performing at the Super Bowl."
Though the NFL was faced with some intense backlash surrounding next year's Super Bowl headliners, Lopez and Shakira aren't letting the naysayers sway their decision to perform.
Instead, the singers are strategically planning out their setlist and performance details, and they can't wait to wow fans with what they have in store.
"We're both excited to have been given the opportunity to do that, as two Latin women, in Miami," the Hustlers actress continued. "I think it's important in this day and age for two Latin women to be standing on that stage — when Latinos are being treated a certain way in this country, or looked at a certain way — to show that we have a really specific and beautiful culture and worth and value, and we bring something to this country that's necessary."
So, performing at the Super Bowl Halftime Show actually pays off in the end and is just another amazing milestone in musical artists careers.