How Often Do Jennifer Aniston and Brad Pitt Talk to Each Other?
Jennifer Aniston and Brad Pitt were once America's sweethearts. By Hollywood standards, their five-year marriage was a lifetime, and when it ended in 2005 amid rumors and then confirmation that Pitt had started dating Mr. & Mrs. Smith co-star Angelina Jolie, the public was aghast. Many fans took Aniston's side in the messy divorce, seeing Jolie as a "homewrecker" and Pitt as a heartbreaker.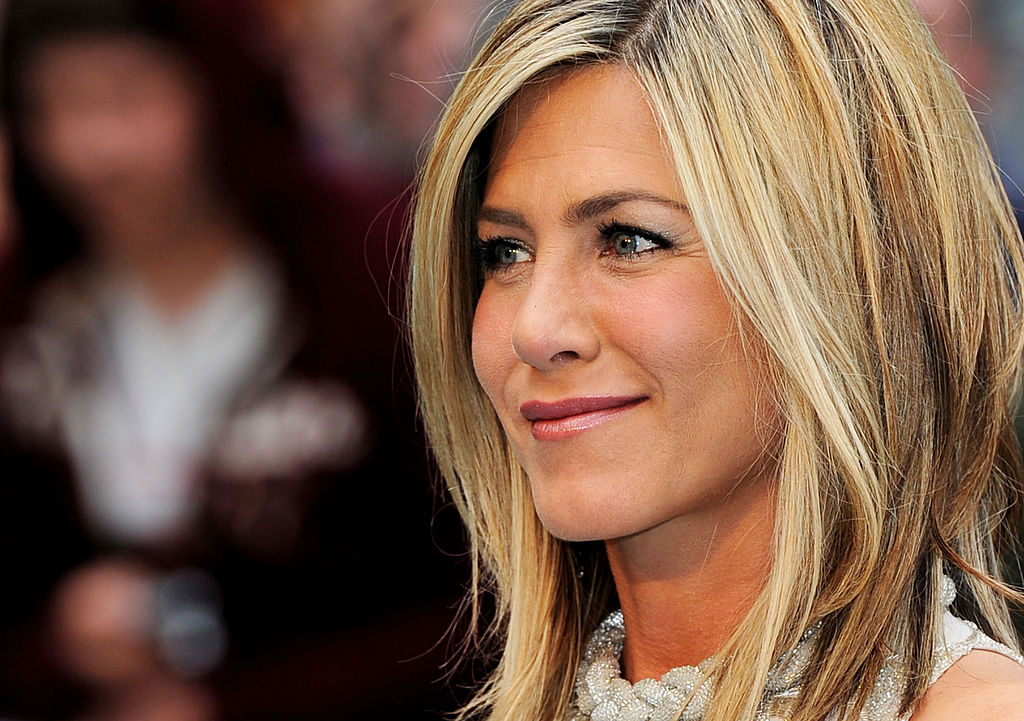 What has happened since their split, and do the two talk much today? Let's take a closer look.
Angelina Jolie wasn't the only reason for the split
While the 'Brangelina' flurry was the most tabloid-friendly reason for Aniston's and Pitt's divorce, it was not the only factor. In interviews, Aniston did not mention Jolie in discussions of the end of the relationship. Instead, she focused on the two following different paths. "You're two people continually evolving, and there will be times when those changes clash. . . There are all these levels of growth – and when you stop growing together, that's when the problems happen," Aniston explained.
Speculation has also focused on the fact that the two never had children together. While rumors flew that Aniston did not want children because she wanted to focus on her career, she directly shut them down. Pitt, meanwhile, went on to raise six children with Jolie. But sources suggest he was not as ready to take the step into fatherhood when he was married to Aniston. Whatever the case, it is possible that difficulties or differences overgrowing their family together contributed to the divorce.
Jennifer Aniston and Brad Pitt both find themselves single — again
After their divorce, both Aniston and Pitt went on to other marriages. Pitt eventually married Jolie, and the pair have six children together in all. They spent more than a decade together before he underwent another very public split in 2016 that culminated in a long, drawn-out divorce full of mudslinging and custody disputes.
For her part, Aniston got engaged to then-beau Justin Theroux in 2012. The pair wed in 2015 but filed for divorce in 2018. While the star had been casually linked to several Hollywood men before that marriage, her love life has been mostly quiet since. She seems to be content working on her many projects and taking time for herself.
Jennifer Aniston and Brad Pitt face public wishes for them to reunite
While their divorce devastated fans across the world, it seems that many people have gotten over it and are now hoping the two find each other again. While they are small, there are some signs that the two have reconnected—at least as friends.
Back in 2017, Pitt hunted down Aniston's number and called to wish her a happy birthday. This olive branch reopened communication, and sources say the two have been casually texting since that reconnection. Then, in February, Aniston's 50th birthday party in Los Angeles drew a huge crowd of stars, and Pitt was among them. The two now occasionally talk on the phone and stay connected to one another's lives.
A lot has changed in the decade-plus since their divorce, and both Aniston and Pitt have discussed their former relationship as one that didn't fit who they were at that moment in time. Since then, both actors have changed and had experiences that have made them grow and, almost certainly, look at the world in different ways. Could it be that the two are on the same page now in a way they weren't when they split? Only time will tell, but they are both single and allegedly dipping their toes into the dating world, so perhaps sparks will fly with someone soon.