How Old Are Kylie Jenner and Travis Scott?
Kylie Jenner and Travis Scott have become somewhat of an "it" couple over the last two years. The two were only dating for a few months before Jenner found out she was pregnant, and though fans were rooting for them to work out, it was hard to believe a relationship so new would survive the entire pregnancy. Well, Jenner and Scott proved everyone wrong — they're still together today and recently celebrated Jenner's birthday in Italy. But how old are they?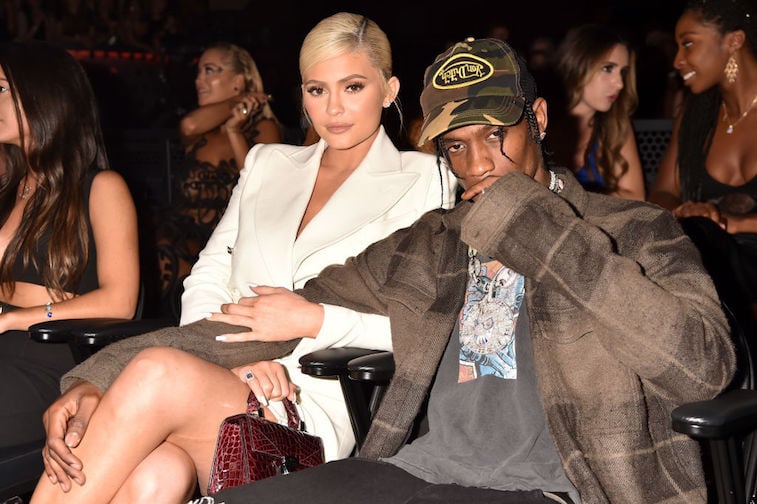 Jenner just celebrated her 22nd birthday in Italy
If Jenner had grown up in an ordinary household, she would have only just graduated from college this past May. However, the Kardashian-Jenner household was far from normal growing up — the Kardashians have quickly become one of the most famous families in the world. Over the last four years, Jenner has built up a massive, billion-dollar makeup brand known as Kylie Cosmetics. And last year, she became a mother to daughter Stormi Webster. Jenner has grown up fast — she only celebrated her 22nd birthday this past week in Italy. Jenner reportedly chartered a yacht for the week, which cost a staggering $1.2 million. But when you're a billionaire, cost doesn't matter.   
Scott turned 28 in April
Scott, though still very young himself, is about six years older than Jenner. He celebrated his 28th birthday this past April, and Jenner posted a photo of the two to Instagram with a heartfelt caption about how much she loves her man. Though Scott is known to the public by his stage name, his real name is actually Jacques Bermon Webster II. Jenner and Scott met back in April 2017, shortly after she and rapper Tyga broke up. The two were first spotted out in public together when they were seen holding hands at Coachella. They then sat courtside at a basketball game together, fueling even more rumors that they were dating.
The couple share a daughter, Stormi, who is a year and a half
Jenner and Scott weren't together for very long when something surprised both of them: Jenner was pregnant. The two reportedly had only known each other for about a month before Jenner learned she was expecting a child. The couple managed to keep Jenner's entire pregnancy a secret from the public, and on February 1, 2018, the two welcomed a daughter, Stormi Webster. It's hard to believe they stayed together through the whole thing, only because their relationship was so new when the pregnancy happened. But more than two years later, they're still going strong. 
The two have joked about having another baby
There have been various reports that friends of the couple think the two will have another baby soon. And on Scott's birthday, Jenner joked that they should "have another baby." However, with both of them having such demanding careers, it's likely they won't welcome another child for a little while. Plus, Jenner still has plenty of time to have more kids, since she's only in her early 20s. The two seem absolutely smitten over their daughter, though, and it doesn't surprise us that they want more kids down the road.