How Old Is Ariana Grande, and When Did She Start Singing?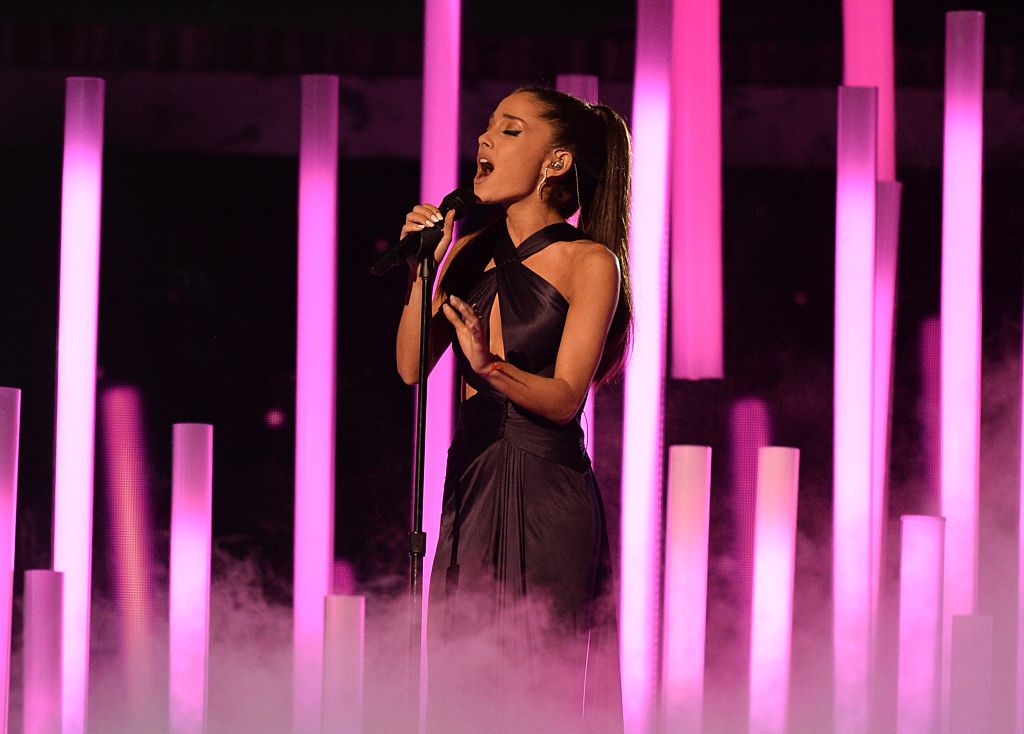 Ariana Grande's extraordinary accomplishments have become second nature. She has broken multiple records in the music business, charted a top 10 single before her 21st birthday, and acted in a live Broadway music. This pop chanteuse has, at a very young age, achieved great success in her chosen field and become an icon of style and beauty.
How old is Ariana Grande?
Ariana Grande was born June 26th, 1993, to Florida-based parents. She began her career on stage while she was still a young child. By age 15, she secured a leading role in the hit Broadway musical, 13. Grande took home the National Youth Theatre Association Award for her performance in 13, fueling her ambition further.
Now, at the age of 25, she has reached incredible career highs and become a household name. Grande's fans, known as "The Arianators," track her on social media for clues about her next performance or song, and Grande now has over 136 million followers on Instagram.
Ariana Grande's musical accomplishments
Following her success on the Broadway stage, Grande started acting in the Nickelodeon series Victorious. The TV show quickly became a hit, and Grande was also featured in the spinoff series, Sam & Cat, where she played the lead character Cat Valentine. She acted in the series until 2013 and began working on her music in the meantime, which would soon become the driving force of her life.
Grande was featured on the official soundtrack for Victorious and instantly gained attention for her powerhouse voice and big personality. Her guest vocals on the soundtrack album were quickly followed by her albums Yours Truly, released in 2013, My Everything, released in 2014, and Dangerous Woman, debuting in 2016. Her latest album, Sweetener, features collaborations with big-name artists like Nicki Minaj and Missy Elliot and has spawned three top-ten singles in the United States alone.
Personal life and relationships
Ariana Grande has experienced a fair share of heartbreak in her 25 years. She started dating well-known rapper Big Sean in late 2014 and appeared with him on several red carpets. But by early 2015, the couple had split. Soon after, Grande began a relationship with rapper Mac Miller. The pair dated for several years but announced their breakup in early 2018.
Notoriously, Grande then struck up a romance with SNL performer Pete Davidson. The pair met during an appearance Grande made on SNL in 2016 but didn't begin their relationship until May 2018. They quickly became engaged, and while Davidson and Grande routinely professed their love for each other, it was not to last. The sudden suicide death of Grande's former flame, Mac Miller, reportedly hit the singer hard. Soon after the news of Miller's death broke, in October 2018, Grande and Davidson announced their split.
Ariana Grande's lifestyle and favorite things
Although she spends the majority of her time working on her music, Grande still acts with occasional performances. She appeared as Penny in the 2016 television musical Hairspray Live! Grande also visits late-night shows to show off her impressive range of celebrity impressions.
Grande is devoted to her health and well-being and practices a strict vegan lifestyle. She does not believe in consuming animal products for ethical and health reasons. Her favorite snacks include strawberries and blueberries.
The petite singer with the sky-high ponytail has already accomplished so much at the age of only 25, but there are undoubtedly more incredible feats and exciting twists to come in Ariana Grande's life and career.