How Old Is Blake Lively, and What Is She Working on Now?
It's always fun when you see a showbiz couple with the same personality displayed so charmingly on social media. Blake Lively is a good example of that with her equally famous husband, Ryan Reynolds.
Despite the two being in movies and TV, they have their own separate showbiz niches. While Reynolds is now centered in on comedy and his Deadpool franchise, Lively has honed in on making dramatic thrillers and romantic tales. Her acting pace was a little slower after having children, though she's remained popular and still gives indications of being future award-worthy.
She's accomplished a lot at her young age. Plus, she has an increased film schedule coming up.
Breakout roles at age 18
We forget Lively had an amazing start to her acting career. She went from graduating from Burbank High School in 2005 to auditioning for Sisterhood of the Traveling Pants within a few months. As we all know, she landed the part in the film and went on to be nominated for a Teen Breakout Movie Star Award at the Teen Choice Awards. Ironically, her future husband Ryan Reynolds won a TCA the same evening.
Lively can thank her brother for persuading her to audition for the role. It's a bit unusual she didn't want to initially pursue an acting career.
Once in it, though, her career quickly skyrocketed. While ensuing films in 2006 didn't receive rave reviews, critics always scoped her out as being a standout in all her roles.
Moving to television
Lively's film career kept going while taking a detour into television by 2007. Her stardom rose even more being cast in CW Network's Gossip Girl, despite deciding to finish college while doing the show.
How she was able to balance college and movies was quite the juggling act. Other movies were placed on the agenda each year during summer breaks. One of those was a sequel to Sisterhood of the Traveling Pants, which was arguably unnecessary, yet another opportunity to show how Lively saves every movie.
It was still a miracle she didn't end up being typecast in the Gossip Girl role of Serena van der Woodsen. Soon enough, she'd be involved with Ryan Reynolds and set a different career and personal path for herself.
Starting a new life chapter in a superhero movie
You'll find a lot of old social media headlines noting Green Lantern was a box-office dud, but at least Blake Lively met Ryan Reynolds there.
Their union definitely changed things positively for both of them, including having two children after marrying in 2012. Family life slowed down Lively's movie career for a while until having a major comeback in some notable films by the middle of this decade.
Before a three-year break, she acted in Oliver Stone film Savages, once again shining in a film generally receiving tepid reviews.
A Lively renaissance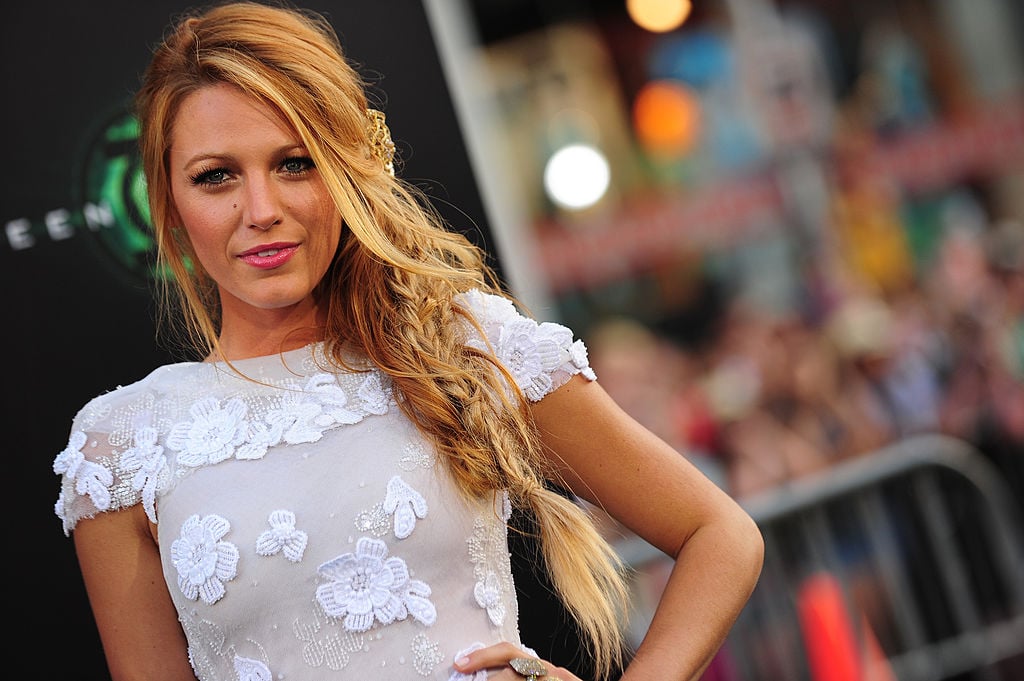 Four years ago, Lively decided to come back to movies, and she looked glorious in her new screen appearance. Co-starring with Harrison Ford in The Age of Adaline seemed to be placing her on track to do fantasy romances.
Once again, critics praised her performance, including in more recent films like reality-based The Shallows and A Simple Favor. Now she's as much in demand as she was 14 years ago when making such a strong impression straight out of high school.
At the age of 31, she's right on track for having a memorable acting career for decades to come.
On top of it, she's having fun on social media, including being known for trading comedic snark with her husband on Twitter. In our book, this adds a whole new dimension to Lively and lends a wish for her and her husband to star in a movie comedy.