How Old Is Chris Hemsworth and Who Is He Married to?
We've truly had an Australian Invasion here in America when it comes to actors and actresses, both of the dramatic and comedic variety. You can place the Hemsworth brothers in with other top Aussie names like Hugh Jackman, Margot Robbie, and Cate Blanchett as just a few.
Liam, Luke, and Chris Hemsworth have all carved out their own identities in both Australian and American films over the last decade. Despite Liam being the one receiving the most publicity lately with his marriage to Miley Cyrus, Chris is still considered an A-list actor.
What is his age now, and is he keeping pace with his brothers on marriage?
It took a while to reach A-list status
Some of you may have forgotten that Chris Hemsworth's first major role in America was playing Captain Kirk's late father, George Kirk. This was for the 2009 reboot of Star Trek where he created a memorable opening scene.
It took more than a year before he had a more significant part in the 2010 film Cash. Nevertheless, because a lot of films are made earlier than when released, you may not know Cash was really his first American film job. The director of the film (Stephen Milburn Anderson) took a chance on Hemsworth, even though latter only had acting experience on an Australian TV show.
Out of all Australian talent discovered in America, Chris Hemsworth was one of the few who managed to land movies here without ever having been in an Australian film first.
Was Hemsworth "pushed" onto the Hollywood A-list?
An argument has been made that you don't need major movie experience to end up in American movies. The thought was Hemsworth was primed or pushed into A-list status based on appearance and with capable enough talent to hold a film.
Nowhere was this more evident than when he won the role of Thor in 2011. It led to not only the original starring vehicle, but four other films to date, with another related one on the way.
Of course, playing Thor so many times has brought the inevitable rumoring about Hemsworth wanting to move on from the role.
Becoming an A-list action star without being 'Thor'
Even after starring in Thor, Hemsworth was able to hold entire action and adventure genres. Snow White and the Huntsman, Blackhat, In the Heart of Sea, and 12 Strong are some of his best films so far not falling under the Avengers franchise banner.
Coming up, he'll be helping to reboot the Men in Black franchise with Men in Black: International.
Amid becoming an Aussie Schwarzenegger, Hemsworth has been able to hold down a love life. No, he doesn't receive as much press as Liam's recent whirlwind marriage to Miley Cyrus, yet Chris has been married almost a decade.
Marriage to Elsa Pataky
Hemsworth met Spanish model/actress Elsa Pataky back in 2010 and they hit it off immediately. You likely know Pataky from her role as Elena Neves in the Fast and the Furious movie franchise.
They didn't hesitate to marry and ended up having three children up through 2014. Last year, they even acted together for the first time in 12 Strong.
We think their chemistry was good, something you can't always say about married couples on screen without uncomfortable irony.
Hemsworth has accomplished a lot before turning 40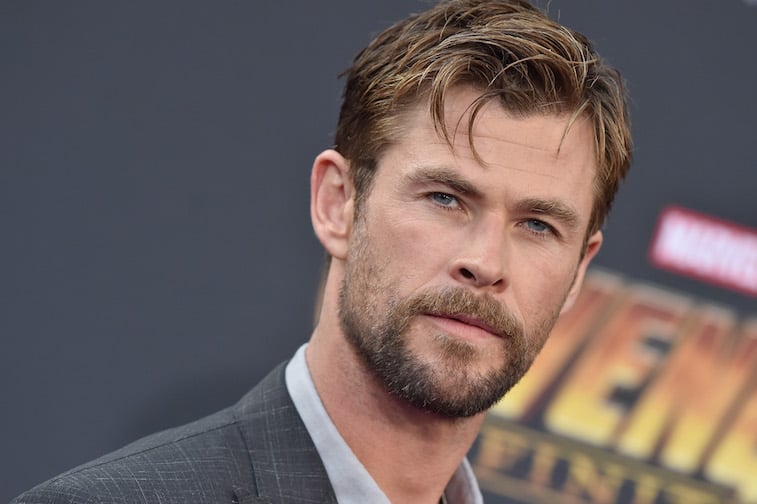 Back on August 11, Hemsworth turned 35, which is a prime age for most actors in Hollywood reaching similar career plateaus. He's now one of the world's top A-list action stars with a reported worth of $90 million.
Plus, he can call Miley Cyrus his sister-in-law, something maybe not spoken every day in their household.
He's also wisely moved out of crazy Los Angeles and bought a home for his family in Byron Bay, Australia where they'll likely find more peace. Once you come from Australia, Hollywood doesn't always change the reality of Oz being saner.