How Old is Demi Lovato and How is She Celebrating Her Birthday?
Singer Demi Lovato celebrated her 27th birthday and posted her entire celebration on her Instagram profile. The "Tell Me You Love Me" singer posted a picture of her birthday ensemble on Instagram. She wore red-hot lipstick paired with a white crop top, a black leather jacket, and bright red ankle books, a fierce, daring look that Lovato absolutely rocks. She poses, flaunting her many tattoos of birds flying from the word "Faith" on her arm. The picture is captioned: "Last day as 26."
The singer's birthday celebration took place in London.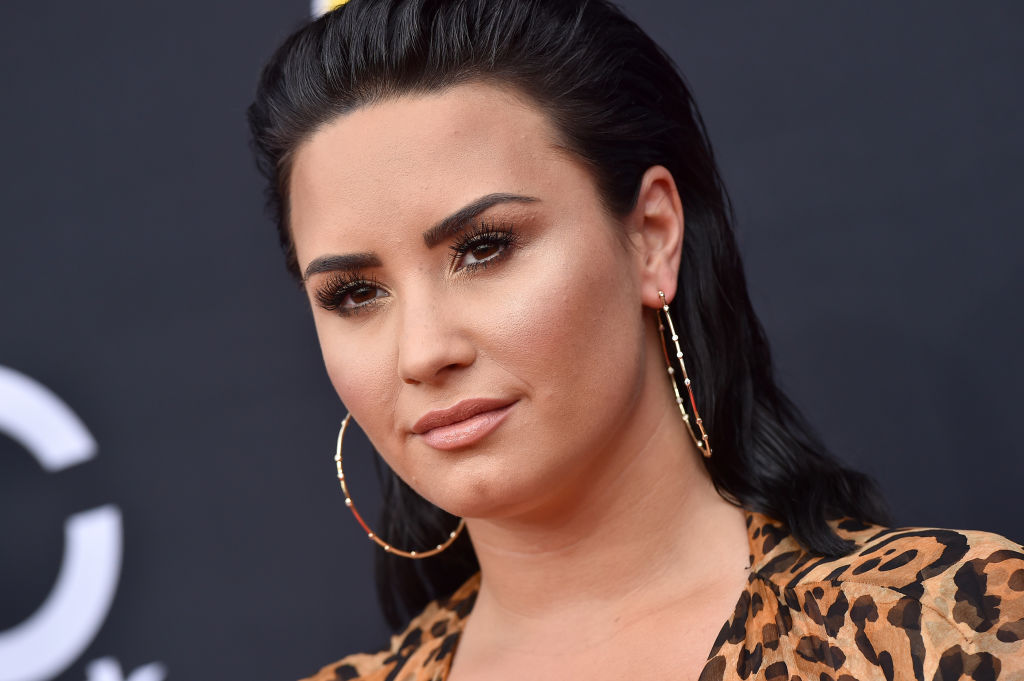 Demi Lovato attended Ariana Grande's concert
Demi Lovato went to Ariana Grande's concert at the O2 Arena in London and even got a special behind-the-scenes birthday shoutout from Grande! Demi was blown away by the gesture, writing an appreciative message on her Instagram account. "This was too sweet not to post….before show prayer they did this for my bday," Lovato wrote on Instagram, "I'm so so proud of you @arianagrande. You f**king killed that!!! I love you tons." It didn't take long for Grande to respond to this. The "7 Rings" singer wrote back: "love u so much !!! thank u for coming!!!!"
Demi wasn't the only celebrity who made an appearance at Grande's Sweetener concert tour. Harry Styles and Stranger Things' Millie Bobby Brown also attended the concert on Saturday.
Demi Lovato spent her birthday with music mogul Scooter Braun
Lovato attended Grande's concert with music mogul Scooter Braun. Braun is currently making headlines for his ongoing feud with singer Taylor Swift.
Braun shared a clip on his Instagram of Demi blowing out her birthday candles with the caption: "Happy birthday to the amazing @ddlovato and I'm sorry for again missing you blow out the candles because I forgot to turn on my camera the entire song. But @arianagrande look at me made it all worth it. Happy birthday Demi!"
Demi shared the adorable clip on her Instagram account as well, calling her fellow birthday celebration crew "her new family." Demi wrote:
Okay, last one before bed. They literally filmed/sang happy birthday twice and @scooterbraun STILL forgot to press record 😂 @arianagrande's face is everything and this video is a perfect glimpse of how f**king happy and rad my birthday is this year. So so happy. And I love my new family. Thank you guys, love you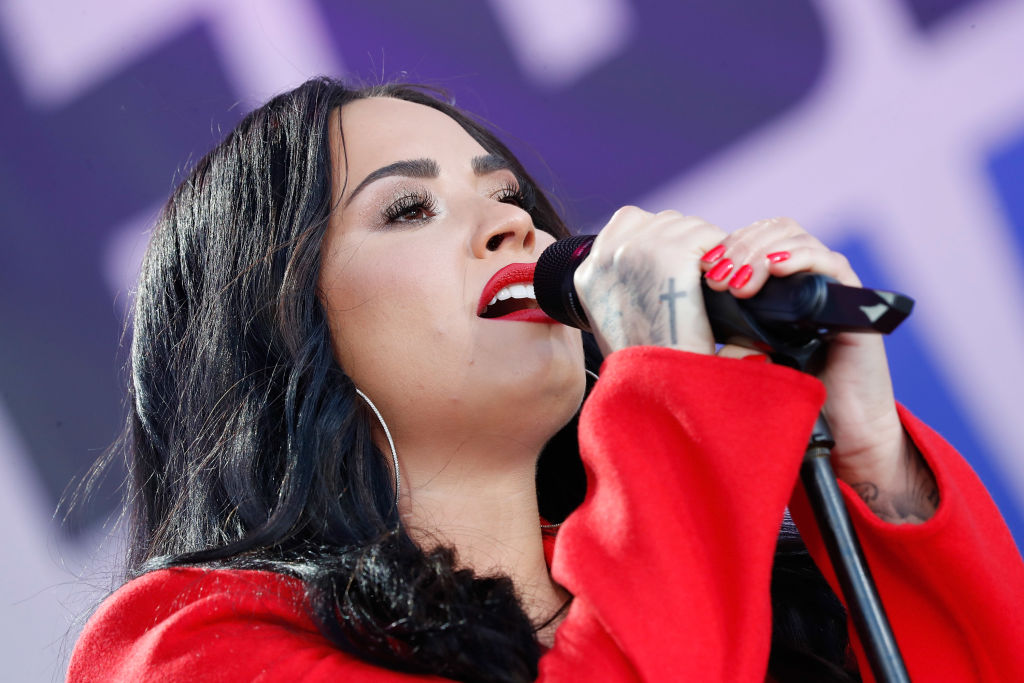 Demi Lovato's birthday celebration came after a turbulent period
Demi's beautifully sentimental birthday posts came after a difficult time period for the singer. In 2018, Demi Lovato relapsed and suffered from an overdose that sent her to the hospital. Lovato was hospitalized for 12 days and afterward, the singer spent three months in rehab. Demi was completely honest about this hardship, as she has always been open with her struggles with addiction and bipolar disorder.
"I have always been transparent about my journey with addiction. What I've learned is that this illness is not something that disappears or fades with time. It is something I must continue to overcome and have not done yet," Lovato wrote.
In July, Lovato celebrated one full year of sobriety.