Asking an actress how old she is isn't something anyone would normally do, especially in a time when age isn't playing quite as much of a factor in Hollywood as it once did. Many older actresses don't mind admitting their age nowadays considering more than a few are gaining great roles in their 40s and 50s.
Gal Gadot is still at an age that Hollywood would have salivated over years ago, though definitely not in her 20s. Her age is the perfect one for playing one of the most significant female superheroes of all time: Wonder Woman.
Her progression from a teen model to an A-list actress continues to prove how much more she'll likely accomplish before she turns middle age.
Gadot has a tremendous history from her native Israel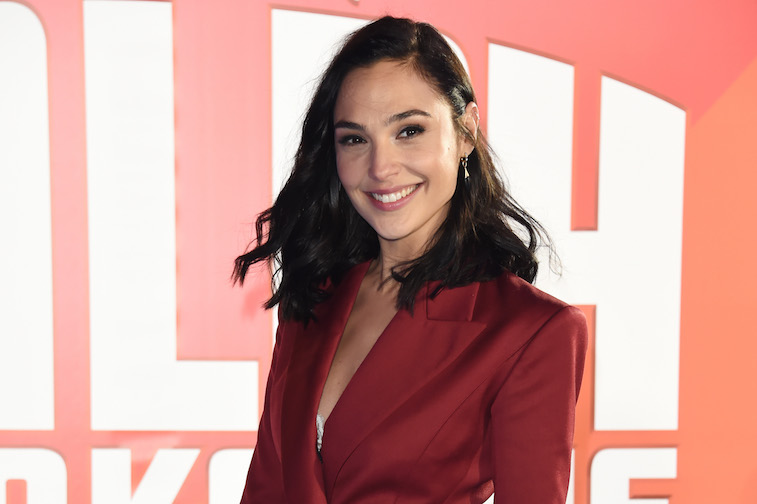 It almost seems like Gal Gadot has already lived several lifetimes if you include her life in Israel as a young woman. When she was only 18, she won Miss Israel and went on to compete in Miss Universe. She was clearly a knockout, which was enhanced from her being in the Israeli Defense Forces at the time.
Few people here in America knew how much military training she had as a combat instructor. Not many beauty pageant winners have such a background, but it automatically placed Gadot in contention for numerous physical career choices from modeling to acting.
After finishing her time in the military, she didn't waste any time becoming a model for some of the top fashion brands in the world. This upped her superstardom in Israel, landing her on all the top lists for the most appealing woman in the country.
You can't do that without being noticed by powerful people in America eventually.
Military training proved useful for moving into action movies
America was still essentially "Waiting for Gadot" to bless us with her talents. Before that happened, she started doing some acting in Israel, mostly on TV. She could have been a Bond Girl first in Quantum of Solace. Somehow, she missed out on the part, yet it only took another year before being cast in a popular American film franchise: Fast & Furious.
Once American audiences saw Gadot in the above sequel, there was no turning back on landing major parts in U.S. films. This isn't to say she didn't face some typecasting acting as Gisele Yashar in all ensuing Fast & Furious films. At least her military training was the initial attraction in winning her this part.
A pivot into doing something else had to happen to avoid being stuck in a cinematic rut. Landing the part of Wonder Woman for Batman v Superman: Dawn of Justice changed everything and allowed her to steal a movie for a change.
Gadot accomplished all of this before turning 30.
How old is Gadot?
At the age of 32, Gadot finally became the star of a film with her solo turn as Wonder Woman in 2017. The fact that she was directed by a woman besides (Patty Jenkins) made the star align perfectly for becoming the biggest female action star in the world.
We've seen her progress to many other films in nearly every genre. Now with Wonder Woman 1984 releasing in June of 2020, everyone wonders if Hollywood will keep her on in the role or go back to their old ways of thinking mid-30s is too old.
By next summer, Gadot will be 35 years old, an age Hollywood considered 60 for decades. Considering Gadot doesn't even look 34, the chances are likely good she'll continue as Wonder Woman to 40.
If she doesn't, it'll be further proof Hollywood can't stop being spooked by a number. Since Gadot also studied law before acting, we think she'd always have the last laugh and perhaps do other great things beyond Wonder Woman after the franchise ends.