Get to know the writer, actor, and director Jordan Peele, ahead.

How old is Jordan Peele?

Born on February 21, 1979, in New York City, New York, Jordan Peele is 40 years old, according to IMDb.

Is Jordan Peele married?

Yes. Peele is married to comedian and actor, Chelsea Peretti (Brooklyn Nine-Nine).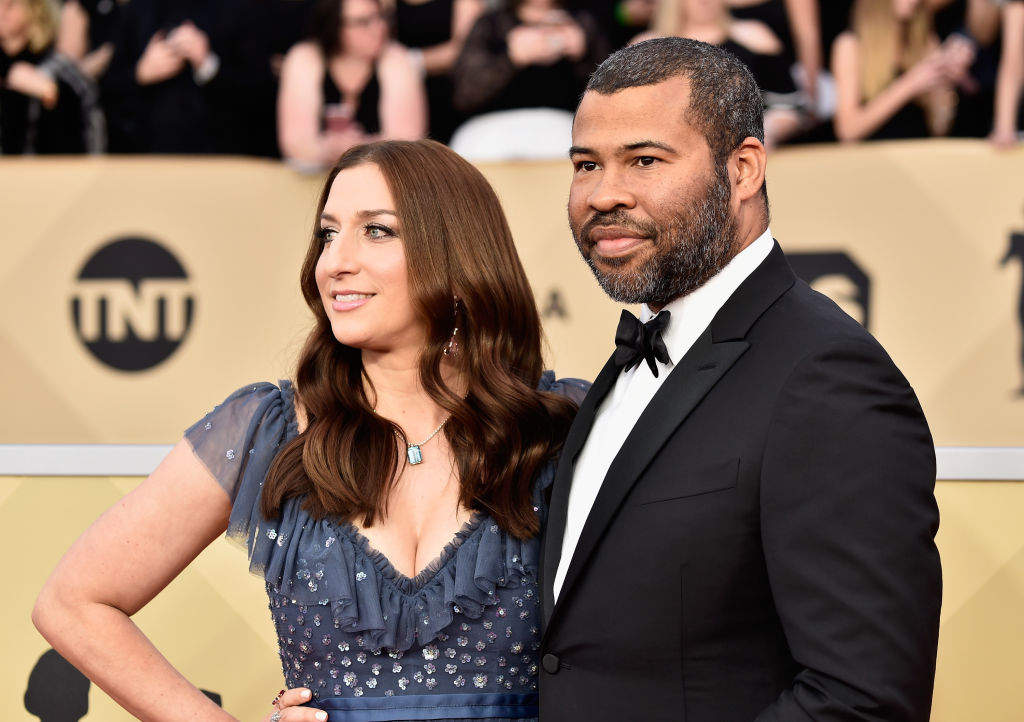 Does Jordan Peele have any kids?

Yes, Peele is a father. He and Peretti share a son, Beaumont Gino, who is eight-months-old, according to People.

"Every day is a joy. You just get a little bit more of the person. You meet a little bit more of the person," he explained. "Seeing that smile or recognition is everything," Peele told People about being a parent.

'Get Out'

Get Out is about Chris (Daniel Kaluuya) and his girlfriend, Rose (Allison Williams). They're at the meet-the-parents stage in their relationship so they spend a weekend with Rose's parents. Throughout the weekend, Chris makes "disturbing discoveries" that lead him to a shocking realization.

Peele wrote and directed the 2017 horror film. He used details from his own life in the movie, such as the interracial dating. Peele is the product of an interracial relationship.

A critical and box office hit, Get Out became one of the most talked about films of the year. The film earned five Academy Award nominations including Best Picture, Best Director, and Best Actor. Peele took home an Oscar for Best Screenplay in 2018 making him the first African-American screenwriter to win the award.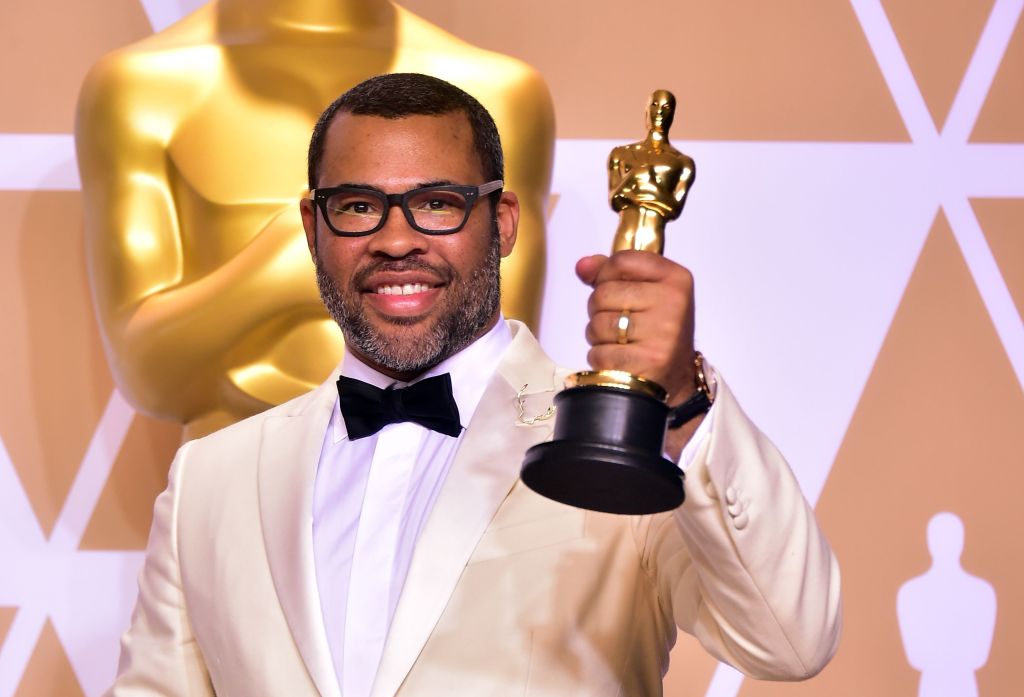 Peele's new film 'Us'

Peele is ramping up to unleash another horror film on the masses called Us. It premieres on March 22, 2019.

Here's what Us is about: "The story is set in the present day and follows Adelaide and Gabe Wilson (Lupita Nyong'o and Winston Duke) as they take their kids (Shahadi Wright Joseph and Evan Alex) to Adelaide's old childhood beachside home in Northern California for the summer. "
Ok, so far so good. Nothing scary yet.
"After a day at the beach with the Tyler family  Elisabeth Moss and Tim Heidecker), Adelaide — who's haunted by a lingering trauma from her past — becomes increasingly more paranoid that something bad will happen to her family. As night falls, the Wilsons see four figures holding hands and standing silently at the bottom of their driveway. "
Here's where Peele brings the gore in the trailer. Judging by the trailer alone, skip Us if blood makes you squeamish, or be prepared to cover your eyes throughout most of the movie.
'Us' 'not about race'

During an exclusive trailer-viewing presentation held in New York City in December 2018, Peele told The Cheat Sheet how Us differs from Get Out.

"It's important to note that Us — unlike Get Out is not about race. It is a horror film. I dedicated a lot of myself to creating new horror mythology and new monsters," Peele said.
"I think that monsters and stories about monsters are one of our best ways of getting at deeper truths and facing our fears in society. It was very important to me to have a Black family at the center of a horror film," Peele told The Cheat Sheet.

Past acting credits

Peele's acting credits include Fargo, Keanu, Captain Underpants: The First Epic Movie, and Wet Hot American Summer: First Day of Camp among others.

His upcoming projects include voicing the role of Bunny in Toy Story 4 and narrating a reboot of The Twilight Zone.