How Old Is Kate Gosselin From 'Jon & Kate Plus 8' Now? How Old Was She When She Had Sextuplets?
We remember when Jon and Kate Gosselin first came on to the reality TV scene back in 2007 with Jon & Kate Plus 8. Fans tuned into TLC weekly to see what Jon, Kate, their twins, and their set of sextuplets were up to in their Pennsylvania home. And while they seemed like one huge happy family for awhile, it wasn't long before Jon and Kate's marriage quickly devolved. Their divorce became highly publicized, custody and money battles, ensued, and today, it seems like the once-happy couple still can't get along.
There's a lot to discuss when it comes to Kate Gosselin — but let's go back to basics. Here's her age now and how old she was when she first had her kids.
Kate first met Jon when she was 22 years old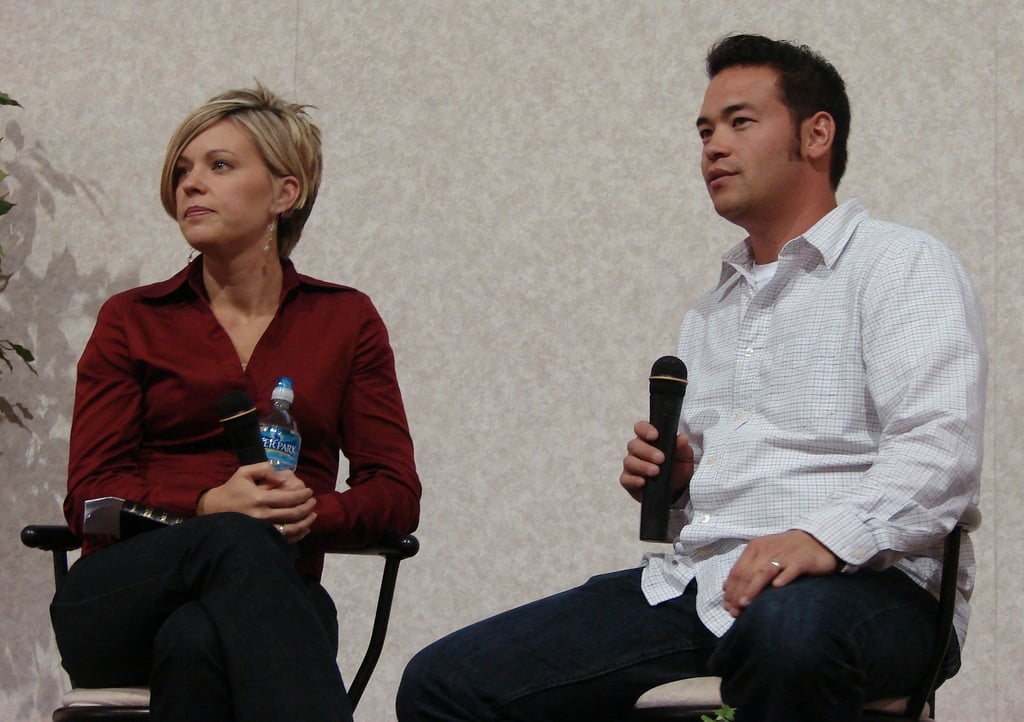 While many have seen Jon and Kate during their married years on their television series, not many viewers know how they met — or how old they were. Verywell Family notes Kate met Jon while on a company picnic all the way back in 1997 — and by June 1999, the two were married. Considering Kate was born on March 28, 1975, that put her at 22 years old when she first met Jon and then 24 years old when the two were married.
As for Jon, many didn't know that he's actually younger than Kate. Born on April 1, 1977, he met Kate when he was just 20 and married her when she was 22.
She was 29 when she had sextuplets
Jon and Kate didn't waste much time before deciding to have kids after their marriage. And before they had sextuplets, we can't forget that they had their twins, Mady and Cara. The twins were born on October 8, 2000, making Kate just 25 when she had them. While Jon & Kate Plus 8 doesn't seem like it happened too long ago, it was actually airing back in 2007. This means the twins were just 7 years old at the time — though now, of course, they've officially entered their adult years at 18.
As for the sextuplets, they came a few years after the twins. Kate reportedly had trouble getting pregnant after Cara and Mady's birth due to polycystic ovarian syndrome, so she sought fertility treatments to help her achieve pregnancy. They worked — but perhaps a little too well. Verywell notes she gave birth to six kids on May 10, 2004, though they were still 10 weeks premature at 30 weeks. At the time, Kate was still just 29 and now had eight children to take care of, so her TV appearances on the Discovery Health Channel, followed by the couple's show on TLC, helped them pay their massive bills.
Today, she's 43 years old
Kate's gone through massive changes over the years — and we've seen her develop through plenty of pivotal moments on TV, too. Today, at 43, she seems to be doing better than ever. With the difficulties of divorce from Jon behind her and her sextuplets now in their senior year of middle school, Kate's mentioned before that it's time she does a little something for herself. And that something includes a new reality TV series.
Kate's deciding to pursue dating in TLC's Kate Plus Date. People reminds us Jon and Kate divorced eight years ago, so she's had plenty of time to think about her next ideal partner and how she wants to spend her middle-aged years. She's reflected that as her eldest girls start to consider going off to college, they've also worried that she'll be alone, too. And Kate said she began thinking of herself "sitting in a rocking chair, knitting, and words like 'old maid' and 'spinster' started to come to mind, and I realized that no, I don't want that to be my fate."
Check out The Cheat Sheet on Facebook!