Get to know actor and activist Mark Ruffalo.

How old is Mark Ruffalo?

Mark Ruffalo is 51 years old. His birthdate is Nov. 22, 1967, according to Biography. About his age, Ruffalo said in an Instagram post, "#lifeafter50 is as much about looking back as it is forward."

Birthplace of Mark Ruffalo

Born in Kenosha, Wis., to Frank Lawrence Ruffalo, a construction painter, and Marie Rose (Hebert) a stylist and hairdresser, Mark Ruffalo spent his teenage years living in Virginia Beach, Va., before they moved to San Diego, Calif., after he graduated high school.

Ruffalo's three siblings — Scott, Tania, and Nicole — all grew up to become hairdressers like their mom.

Brother murdered

Ruffalo's younger brother, Scott, a successful hairdresser was murdered in 2008 at his home in Beverly Hills, according to the Huff Post. A toxicology report showed he had cocaine and morphine in his system but his cause of death was a gunshot wound to the head. His case remains unsolved.

Ruffalo spoke of the loss in a 2013 interview with Men's Journal saying, "You never get over it; you just get used to it."

Is Mark Ruffalo married?

Yes, Ruffalo is married. He got married to actress Sunrise Coigney in 2000.

Does Mark Ruffalo have any kids?

Ruffalo and Coigney have three kids together, a son and two daughters.

Has Mark Ruffalo won an Academy Award?

No, but he's been nominated for an Oscar three times, according to IMDb. First for his performance in The Kids Are All Right in 2010, then again in 2015 for Foxcatcher, and finally in 2016 for Spotlight.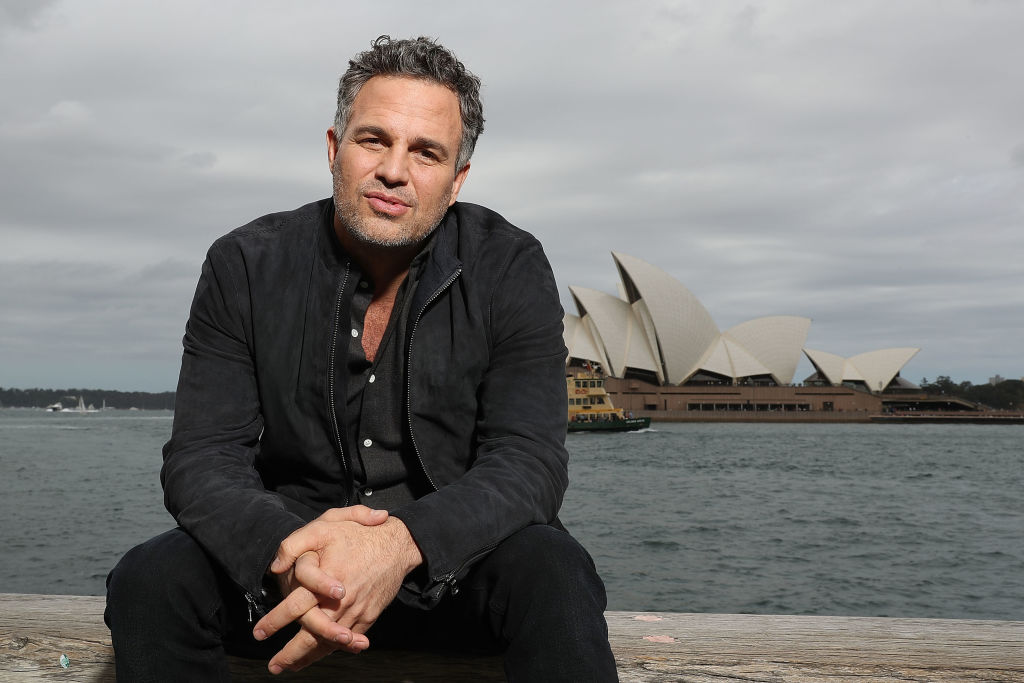 All three times Ruffalo's been nominated in the category of Best Performance by an Actor in a Supporting Role.

What are Mark Ruffalo's most well-known movie roles?

Ruffalo's most well-known movie roles include You Can Count on Me (2000), Foxcatcher (2014), Spotlight (2015), playing Hulk in Thor: Ragnarok (2017) and The Avengers film franchise (2012 – present), 13 Going on 30 (2004), Eternal Sunshine of the Spotless Mind (2004), The Kids Are All Right (2010), View from the Top (2003), and Zodiac (2007).

Ruffalo has his personal favorites based on "an experience" that he's "really proud of."

"Every five years or so, there's some great thing that I'm really proud of, an experience that I'm really proud of," Ruffalo said.
"I stopped long ago putting too much emphasis on the results of how a film was going to be reviewed or what kind of money it makes. Those are important things, but as far as to my satisfaction, I've really focused on the experiences."

Ruffalo went on to name seven of his films.
"The Kids Are All Right (2010) is a special one; My Life Without Me (2003); In the Cut (2003)," he said. What Doesn't Kill You (2008) is a really great movie that was little seen, but I think is one of my personal favorites. You Can Count on Me (2000), of course, and probably Zodiac (2007). Those are my top picks, as far as things that I've done. Another one, We Don't Live Here Anymore (2004). Not the most beloved of movies, or widely known, but they're the ones I've had a good time making."
Ruffalo's brain tumor
In 2002, Ruffalo found out he had a brain tumor, an acoustic neuroma to be exact. The tumor was benign and the actor underwent surgery to have the tumor removed. For a period of time following the surgery, Ruffalo experienced facial paralysis but eventually made a full recovery.