How Old Is Olivia Newton-John, and When Did She Begin Acting?
Olivia Newton-John is a singer, songwriter, and actress best known for her role as the "square" Sandy in the hit musical Grease, opposite John Travolta. She also released a hit song, Let's Get Physical, in the 1980s. But who is Olivia Newton-John really, and how old is she now? When did she first start acting?
How old is Olivia Newton-John now?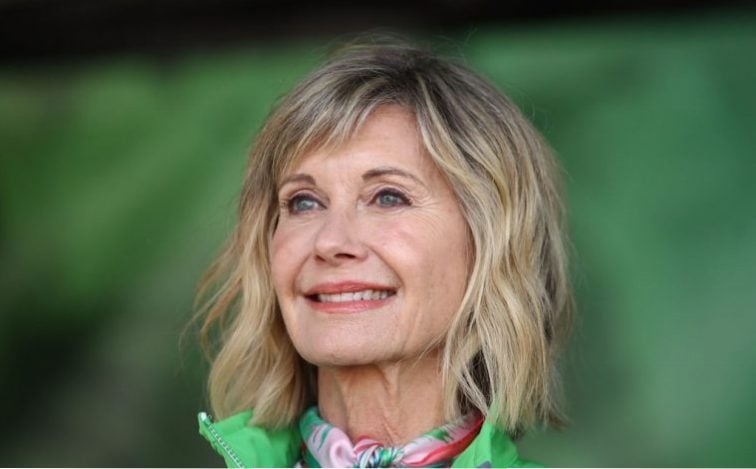 Born on September 26, 1948, in Cambridge, England, Olivia Newton-John was raised primarily in Melbourne, Australia. This means that she is now 70 years old. Despite being seven decades old and having battled breast cancer for the last 25+ years, nobody can deny that Newton-John wears her age well.
Newton-John's early career
From a very early age, Newton-John knew she wanted to sing and act. She began her career performing in English clubs and television during the 1960s. Her very first television role occurred in the 1966 movie, Strange Things Happen Down Under. Prior to Grease, she also made an appearance in the 1970 movie, Toomorow.
During the 1970s, she found big success as a singer in the United States with the release of her third album. Newton-John won a Grammy Award for two different songs on that album. This was one of the reasons she was chosen to play Sandy in her breakthrough acting role in Grease.
Grease was her breakthrough role
Newton-John's big acting break came when she was cast as the virtuous cheerleader, Sandy, in the film adaptation of the hit Broadway show Grease. She starred opposite actor, John Travolta, who played the role of Danny – a rough greaser with a tender heart. The film, released in 1978, was a huge success. In fact, it is cited as one of the most successful musicals in history.
Unfortunately, Newton-John did not find such great success in acting after Grease. Although she went on to play both minor and starring roles in other films, she was never able to replicate the success she found in her breakthrough role.
Xanadu
Two years after her success in Grease, Olivia Newton-John played Kira in Xanadu. The film was expected to be a big success, as it capitalized on two major trends of the era: disco and roller skating. Unfortunately, the film was a complete box office bust. It received low ratings from critics, and was overall mediocre upon release.
The Xanadu flop would prove to push Newton-John's career in a much different path than anticipated. Her acting career became mediocre after short-lived success, although her singing career would flourish for the next decade.
Other Acting Roles
After Xanadu, the majority of Newton-John's acting pursuits were made-for-television movies. These pursuits were also spaced increasingly further apart, although nobody is sure whether this has to do with an inability to get acting roles or with Newton-John's battle with cancer.
There have been four made-for-television movies of note that Newton-John has appeared in since 1990. These include A Mom For Christmas (1990), A Christmas Romance (1994), The Wilde Girls (2001), and Sharknado: Global Swarming (2017).
Newton-John has also made appearances (sometimes as herself) in several television series throughout the years. These include Snowy River: The McGregor Saga (1995), Ned and Stacey (1995), Bette (2001), and Sordid Lives: The Series (2008).
Breast Cancer Survivor and Activist
In 1992, at the age of 44, Newton-John was diagnosed with breast cancer. After treatment, the cancer went into remission for several decades before relapsing in 2017.
Since her diagnosis, Newton-John has dedicated a lot of her time and effort towards breast cancer awareness. She has helped to fund cancer research, and assisted in bringing the "get checked" campaign to women all around the world.