How Old Is Paul Rudd? Actor Finally Reveals Why He Never Ages
Paul Rudd hasn't aged a day since he starred in Clueless. The actor has obviously found the fountain of youth and bathes in it regularly or he sold his soul to the devil. Either way, Rudd somehow continues to maintain his youthful appearance — and he's finally revealing his beauty secret.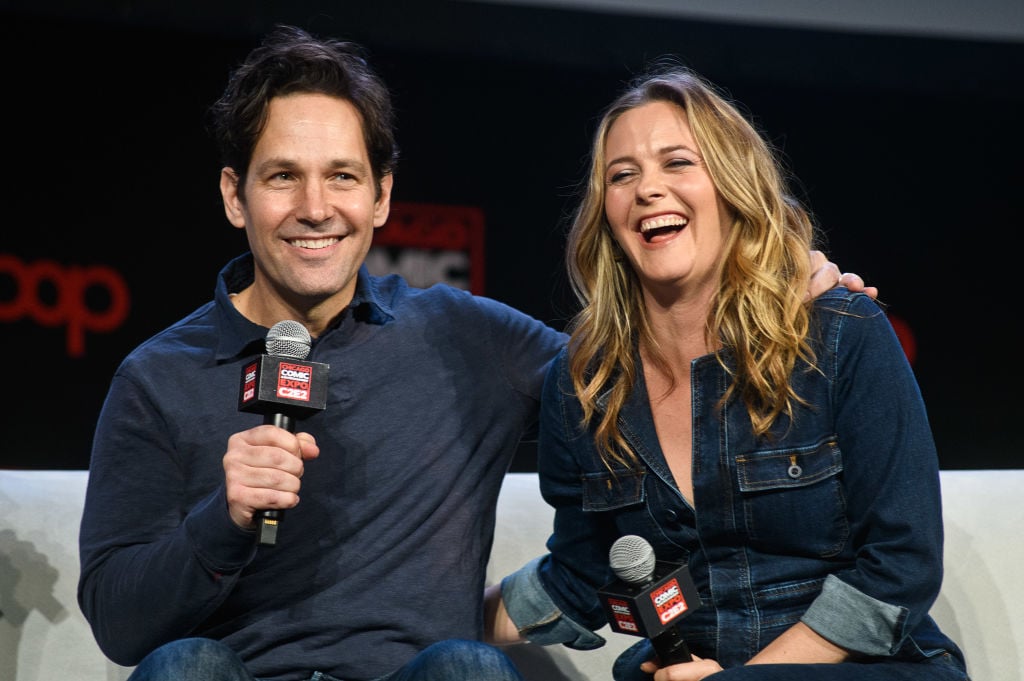 Clueless celebrated 24 years with a special reunion
Some of the cast of Clueless reunited recently for the Chicago Comic & Entertainment Expo. Rudd joined castmates Alicia Silverstone, Breckin Meyer, and Donald Faison to dish about the movie.
Photos of the Clueless reunion landed online and fans were all focused on one thing: Rudd doesn't age. Considering that the movie came out in 1995, Rudd clearly hasn't aged a day (and honestly, the rest of the cast is looking pretty good, too!).
What's the secret of Rudd's youthful appearance?
Thankfully, someone asked Rudd about this mystery during the panel and he had all the details, served up in hilarious Rudd fashion. The actor responded: "I'm 80 years old on the inside. In here, pure darkness. And a little moisturizer."
His Clueless co-star Meyer shared this behind-the-scenes explanation about how Rudd has kept his youthful glow: "On the set of Clueless they would come and they would get us like 20 minutes before set… On Paul's trailer, they would knock like an hour beforehand because he had to finish sucking the lifeblood out of the babies he takes in order to maintain [his youth], and then he was camera-ready."
Rudd responded: "Hey, it's a tough business."
How old is Paul Rudd?
Paul Rudd was born on April 6, 1969 and is 49 years old.
While Rudd made his acting debut in the TV series Sisters, his first film was Clueless in 1995. Of course, he went on to star in many memorable films, with roles in The Cider House Rules, Anchorman: The Legend of Ron Burgundy, The 40-Year Old Virgin, Knocked Up, Role Models, I Love You, Man, and This Is 40, among many others. In 2015, Rudd joined the Marvel universe, starring in Ant-Man, and returned as the character in Captain America: Civil War (2106), Ant-Man and the Wasp (2018), and Avengers: Endgame (2019).
His Ant-Man and the Wasp co-stars shared their theories, too
In 2018, while on the set of Ant-Man and the Wasp, Yahoo Entertainment brought up the internet's obsession with Rudd never aging and he noted, "I've heard of this," adding, "I disagree with it."
His co-stars on the film had some theories, with Michael Pena noting: "A lot of Botox. Obviously good genes. You know what's crazy? He still has the same hairline. It's probably Rogaine. He probably takes it all."
Evangeline Lilly offered this explanation at the time: "I have been watching him since Clueless, and I think he's gotten better looking over time. He's more dashing and suave now. He had such a baby face before. I think his secret is his boyish joy and laughter and being happy."
Michael Douglas agreed, adding: "To me, he's such a beautiful guy. I think it's just purity. And comedy. If all your time you're thinking about, where do I get a joke? How do I bring humor to the world? I think that's gonna make you younger."