How Old is Prince Andrew's Ex-Wife Sarah Ferguson and What is Her Net Worth?
Sarah "Fergie" Ferguson is known for her marriage to Prince Charles' younger brother, Prince Andrew, and for her toe-sucking scandal that rocked the royal family and eventually ended that marriage. Long after her divorce from the Duke of York, she ran into financial trouble and at one point almost lost everything.
Here's more about the duchess including her age, what her net worth is as well as the net worth of her ex-husband and their daughters, Princess Beatrice and Princess Eugenie.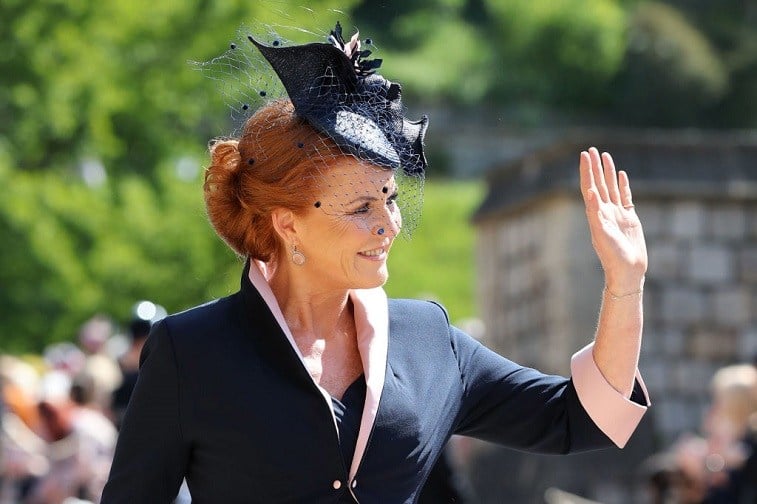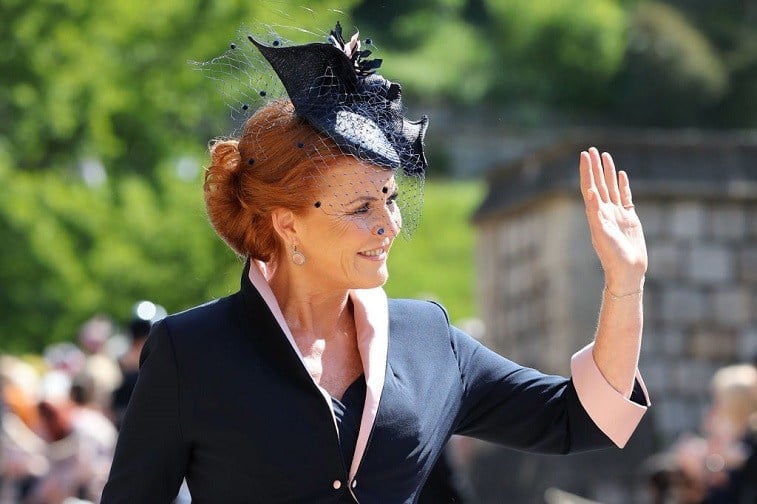 How old is Sarah Ferguson?
Fergie was born Sarah Margaret Ferguson in London to parents Major Ronald Ferguson and his first wife, Susan Mary Barrantes, on Oct. 15, 1959. She is related to the late Princess Diana and it was actually Diana who played a role in getting Ferguson and Prince Andrew together.
Diana recommended her fourth cousin to the queen and the future duchess was then invited to a "dine and sleep event at Windsor Castle during Ascot week." At dinner, Fergie was seated next to Andrew and that's how their romantic relationship began.
On March 16, 1986, the pair tied the knot in a lavish ceremony at Westminster Abbey. However, they experienced marital problems that had a lot to do with the prince's career in the Navy. They separated in 1992 and their divorce was finalized in 1996.
What is the Duchess of York's net worth?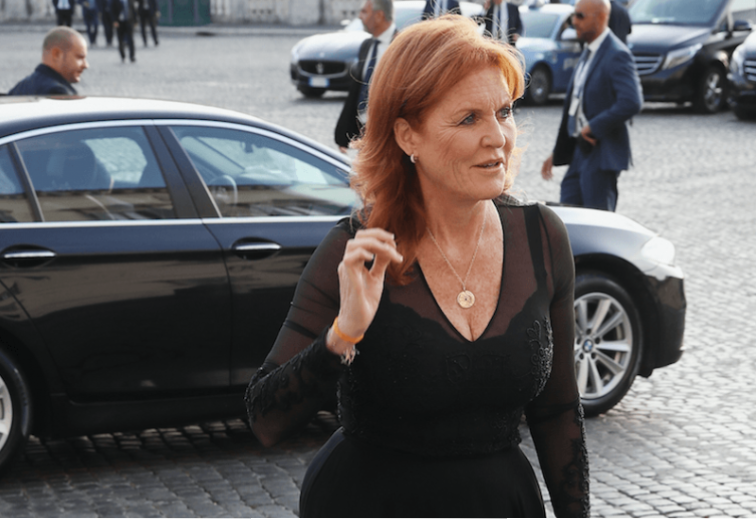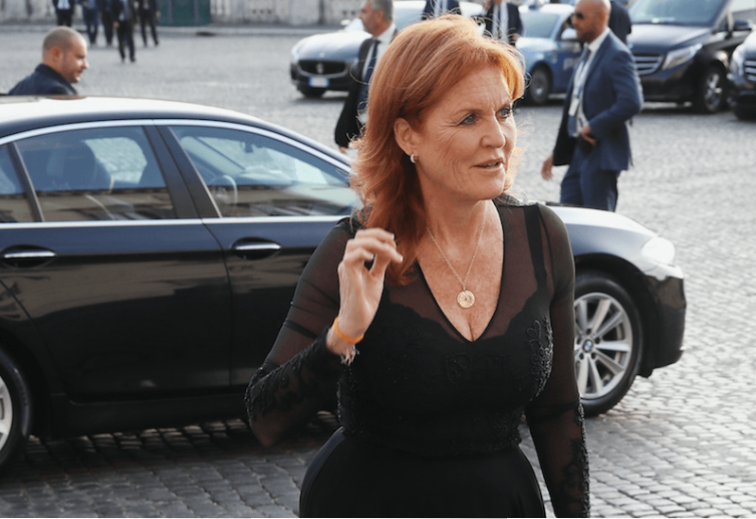 After divorcing the prince, Fergie ran into some financial issues that almost cost her everything.
She reportedly agreed to be paid close to $20,000 a year as part of her divorce settlement, but if she wanted anything close to the lifestyle she was used to as a royal she had to find other ways to make money.
Good Housekeeping noted that after being criticized by the media for her weight, she became a spokesperson for Weight Watchers and ultimately lost 50 pounds. She later endorsed Wedgwood and Avon.
In 2010 though it was reported that Ferguson was between $2 to $5 million in debt and on the verge of filing for bankruptcy. In an act of desperation, she tried to broker a cash deal for access to her ex-husband. The duchess was caught on video accepting more than $50,000 in cash by an undercover journalist who offered her money in exchange for access to the royal. She then issued a statement apologizing for her actions.
After the incident, she wrote a book titled Finding Sarah: A Duchess's Journey to Find Herself and focused more on her career in entertainment and charitable work.
As of late 2018, she has an estimated net worth of $1 million.
What is the net worth of her ex-husband and their children?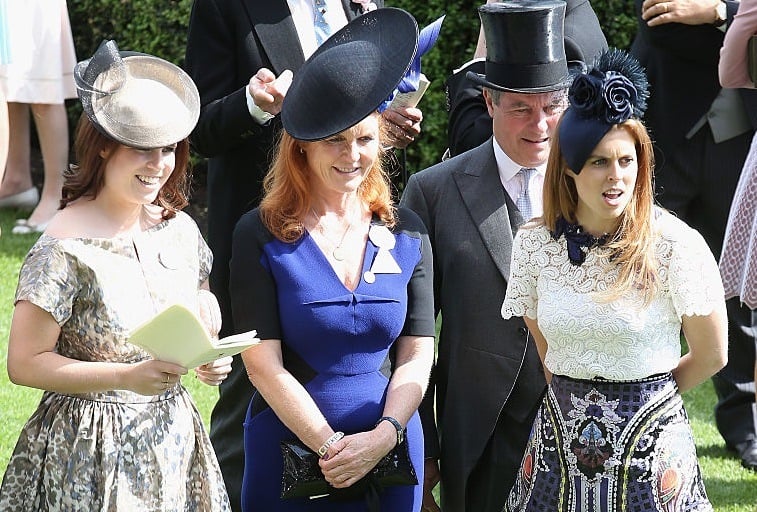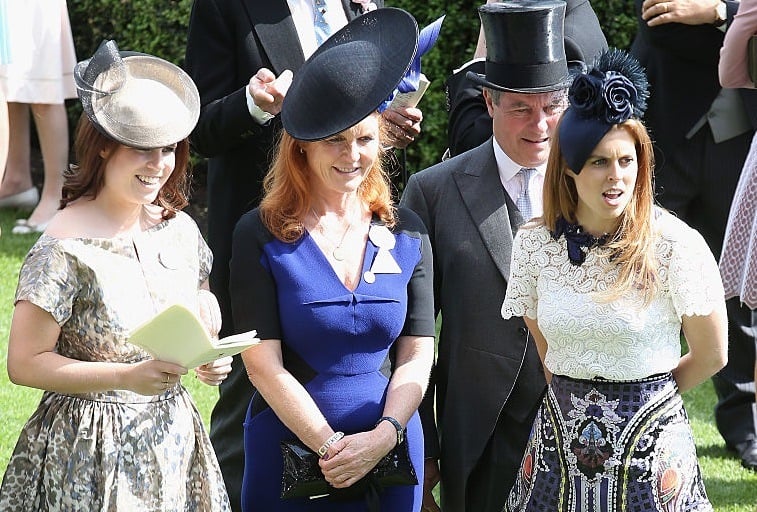 While Ferguson was able to get back on her feet and now has a healthy net worth, it pales in comparison to what her ex-husband and daughters are worth.
The Duke of York's net worth is estimated to be around $75 million. Andrew has investments in businesses and properties but a good amount of his fortune comes from a trust fund that was set up when he was a child. He also collects a pension from the Royal Navy.
Fergie's daughters, Beatrice and Eugenie, each have a net worth of around $5 million apiece, which comes mostly from trust funds established by their great-grandmom, the Queen Mother, as well as what was set up for them after their parents divorced.
Read  more: Why Everyone Thinks Sarah Ferguson and Prince Andrew Could Get Back Together
Follow The Cheat Sheet on Facebook!