How Old Is Selena Gomez and When Did She Start Acting?
Selena Gomez has certainly come a very long way since her two-year stint as Gianna on Barney & Friends. The part did not make her instantly recognizable, but it did open the door for small roles in movies such as Spy Kids 3-D: Game Over as well as bit parts in television shows like Walker, Texas Ranger.
Gomez is a double threat, as far as talent is concerned. Not only does the 5'5″ thespian have considerable acting chops, she can sing. She proved this when she recorded a song for a movie, Brain Zapped, in which she also appeared as a character named Emily Grace Garcia.
A humble start for the starlet
Named for the late Tejano singer, Selena Quintanilla-Perez, Selena Maria Gomez was born in Grand Prairie, Texas on July 22, 1992. Now 26 years old, the exotic beauty of mixed Italian-Mexican descent was raised by a single mom who was a part-time stage actress.
Gomez caught the acting bug early on
She landed her first big part on Barney & Friends when she was just seven years old, according to ThoughtCo. Interestingly, her co-star on Barney was another multi-talented actress, Demi Lovato, who also went on to sing songs for movies that she acted in.
After her tenure on Barney, Gomez appeared in many other Disney shows, including The Suite Life of Zack and Cody and Hannah Montana.
In 2007, Gomez got a chance to hone her acting skills while making a big name for herself as Alex Russo on the family oriented comedy-drama, Wizards of Waverly Place. Created by Todd J. Greenwald, Wizards of Waverly Place told the tale of a seemingly normal suburban family who have hidden magical powers. Some may find it odd that the actress who publicly dissed the Harry Potter franchise would wind up a wizard. We think she fits the part to perfection
The Energizer Bunny could take a lesson from Gomez
2008 was another super-busy year for Gomez. Not only did the diminutive actress star in the ABC Family channel movie, Another Cinderella Story, she also provided her first voice over role in the animated film, Horton Hears a Who. After that, she also did voices in Hotel Transylvania, Hotel Transylvania 2, and Arthur and the Revenge of Maltazard. And, as if that weren't enough to cement her place in the Hollywood firmament, Gomez also made a cameo appearance in the Jonas Brothers' Burnin' Up video.
In 2009, Gomez reunited with her childhood Barney co-star, Demi Lovato, in Princess Protection Program. The multi-talented performer also recorded the first of three albums with her band, Selena Gomez & The Scene. The record was not a one-time effort.
2011 saw Gomez take a star turn in Monte Carlo, followed shortly thereafter by Spring Breakers and Hotel Transylvania in 2012. Acting was not her only project that year, however. She also recorded first solo album, Stars Dance, which raced up the Billboard Hot 100 chart in 2013. That year, the busy actress also worked on several movies, including Getaway in 2013, as well as Rudderless and Behaving Badly in 2014.
2015 was another musical year for the young star. Her second solo record, Revival, made its debut in the #1 spot on the Billboard 200 chart right around the same time moviegoers were treated to her appearance in Hotel Transylvania 2. Gomez didn't take much slack time afterward, and starred in The Fundamentals of Caring, In Dubious Battle, and Sorority Rising in 2016.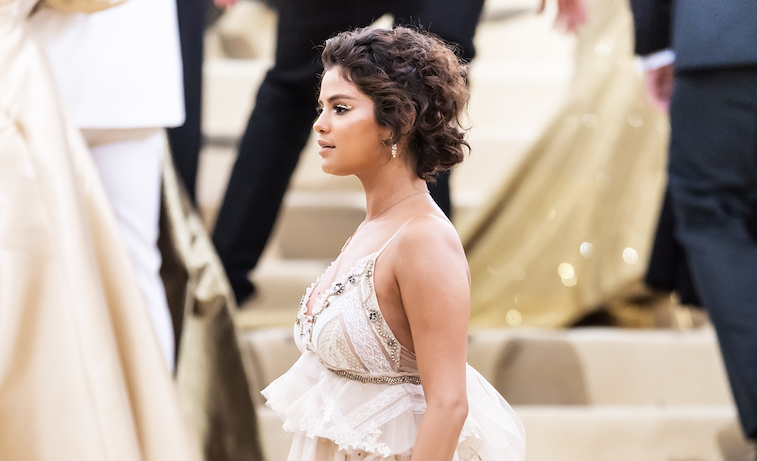 What's she up to now?
Today, the 26-year-old actress who touts Rachel McAdams as her role model is staying super busy with her new Puma clothing line which launched last year, according to the official Selena Gomez website.