How Old is Shawn Mendes and Did He Go to College?
If you haven't been paying attention, it may seem like Shawn Mendes' recent success came out of nowhere. The Canadian-born singer summed it up best when he posted a video of himself performing on Twitter, captioning it simply, "My life is a dream."
But a "dream" may be putting it mildly, considering the incredible success Mendes has had over the past few years. The singer has had three number one albums, has toured around the world, and just recently made his way on to one of Forbes' most exclusive lists.
Shawn Mendes is one of music's hottest stars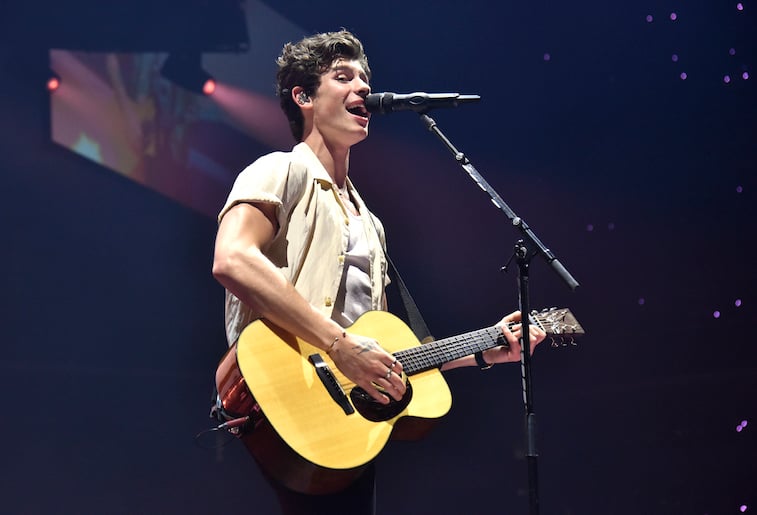 Nowadays, it may be his relationship with fellow pop star Camilla Cabello that is getting most of the attention, but Shawn Mendes worked hard to achieve the success that he has. In 2013, Mendes began posting videos on the popular video-sharing app Vine.
The singer did six-second covers of popular pop songs like "Let Her Go," and "All Of Me." He quickly found a fan base and was soon contacted by a talent agent who signed him to a record label.
Mendes released his self-titled album in 2014 and followed that up with his first studio album "Handwritten," in 2015. His third album, "Illuminate," was released in 2016. The singer found immediate success with all three albums reaching the number one spot on the Billboard charts.
He originally wanted to be an actor
There's no doubt that Mendes was meant to be a singer. But at one time, the young singer dreamed of becoming a famous actor. The future star told I-d, "I wanted to be an actor, like, so so bad. I took acting classes, I auditioned for Disney, and then I realized how nervous I got with remembering lines."
Mendes must have gotten over his nerves because after he landed his big break in singing, he rediscovered his desire to act. In 2013, Mendes appeared in the movie Underdogs. He also made a guest appearance on the CW show The 100 in 2016 and voiced "Pony" on The Wonder Pets.
Though he has found success singing, it appears that the singer hasn't quite given up on his dreams of becoming an actor. Seventeen reports that once Mendes finishes his tour he plans to take a break to focus on acting.
The singer reportedly already has several offers, which is no surprise given his proven ability to attract fans. No word on what these new projects will include, but you can count on the networks thoroughly promoting whatever he takes on.
How old is Shawn Mendes?
With all the success that he has had, it's hard to believe that Shawn Mendes isn't even old enough to drink. The "Stitches" singer was born on August 8, 1998, making him just shy of his 21st birthday.
The singer just recently dethroned Kylie Jenner as the youngest member of the Forbes Celebrity 100 list. Mendes brought in $38 million dollars between June 2018 to June 2019 and is expected to do even better next year.
Did Shawn Mendes go to college?
School has always been important to Shawn Mendes. So much so that rather than dropping out of school when he found success with music as a teenager, he decided to continue with virtual school to finish his degree.
Lately, the singer has been pretty busy and hasn't continued on to college. Though he once joked that he would be attending the University of Toronto because "It looks like Hogwarts," these days you'll find the singer performing on stage or getting a fan-inspired butterfly tattoo on his arm.