How Old Is the Cast of 'Stranger Things'?
Since its release in 2016, Stranger Things has turned into a cultural phenomenon. The season three trailer was just released, and fans are already speculating what the episode titles may mean. Along the way, the show has turned its stars into household names. But as we know, many times the stars of a show are not as young as they appear. So that begs the question, just how old is the cast of Stranger Things?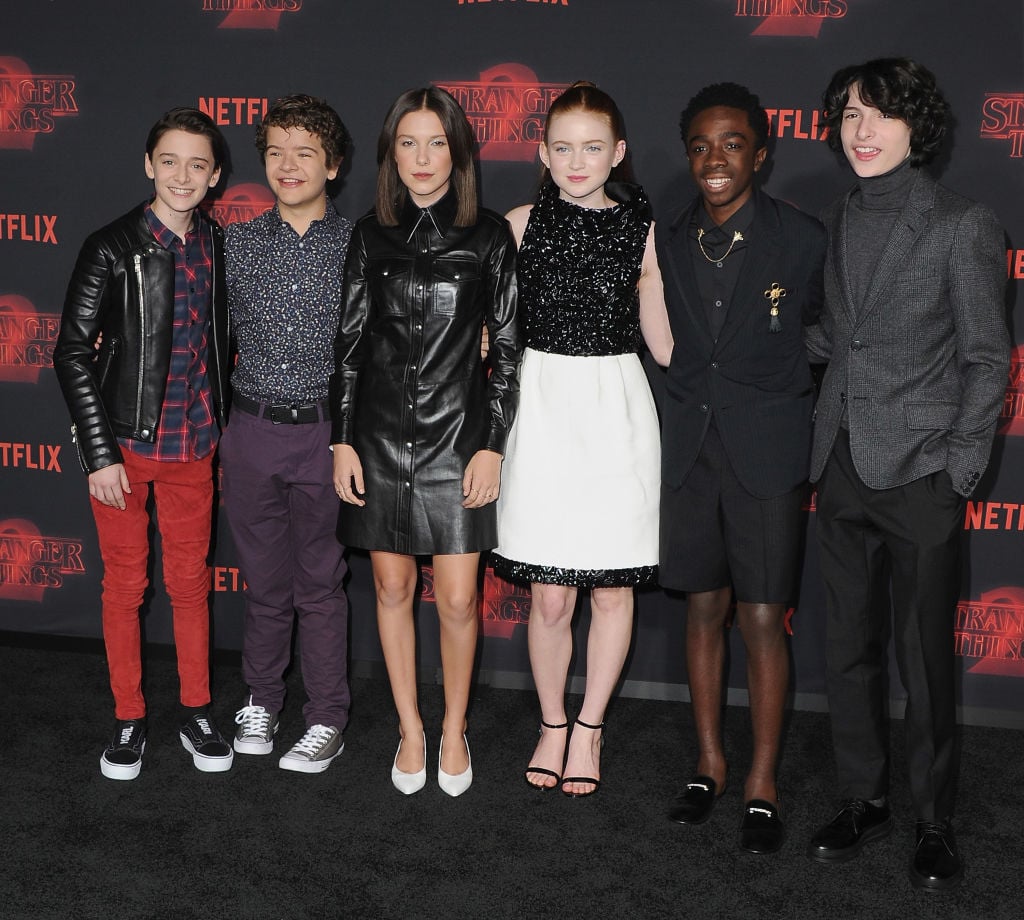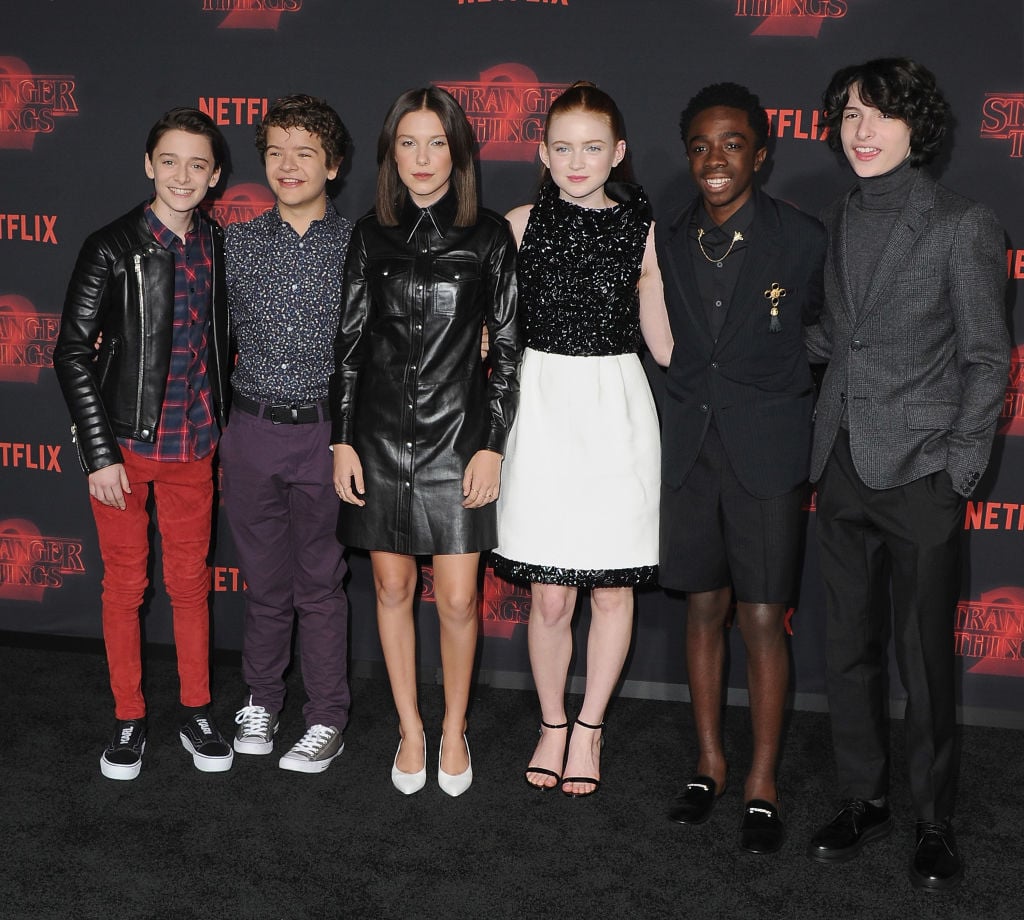 Millie Bobby Brown
Millie Bobby Brown was born February 19, 2004, in Marbella, Spain, making her 14-years-old. Brown got her first TV role at nine years old, guest starring on Once Upon a Time. She went on to guest star in numerous TV dramas including NCIS and Grey's Anatomy, before landing the role of Eleven in Stranger Things.
Brown has become tremendously popular since Stranger Things, with W magazine describing her as an "icon for her generation." She has been nominated for a SAG award, two Emmys, and was chosen by Time magazine as a recipient of its Time 100. She can be seen in season three of Stranger Things and Godzilla: King of the Monsters in May 2019.
Finn Wolfhard
Finn Wolfhard is known for his role as Mike Wheeler on the Netflix hit. The actor was born on December 23, 2002, in Vancouver, Canada. When asked about his unique name, the 16-year-old joked he had "weird blood," saying, "Wolfhard means, I think, heart of the wolf in German. What's funny is I'm German, but then I'm like French — I'm French and German and then Jewish."
Wolfhard had several appearances on the small screen before starring in Stranger Things, including guest appearances in The 100 and Supernatural. Wolfhard has a lot of projects in the works. He will appear in It: Chapter Two, Carmen Sandiego, The Addams Family, Goldfinch, and The Turning, all due out in 2019.
Noah Schnapp
Will Byers is played by 14-year-old actor Noah Schnapp. Schnapp was born in New York City on October 3, 2004. Fans may not know it, but Schnapp has a twin sister. His sister, Chloe is four minutes younger.
Schnapp got his start in the movie, Bridge of Spies. He has also voiced Charlie Brown in The Peanuts Movie and The Peanuts Movie: Snoopy's Grand Adventure video game.
Gaten Matarazzo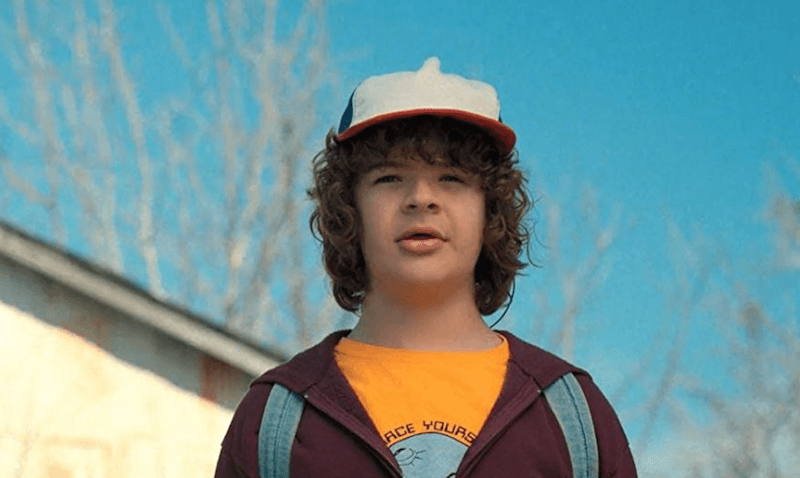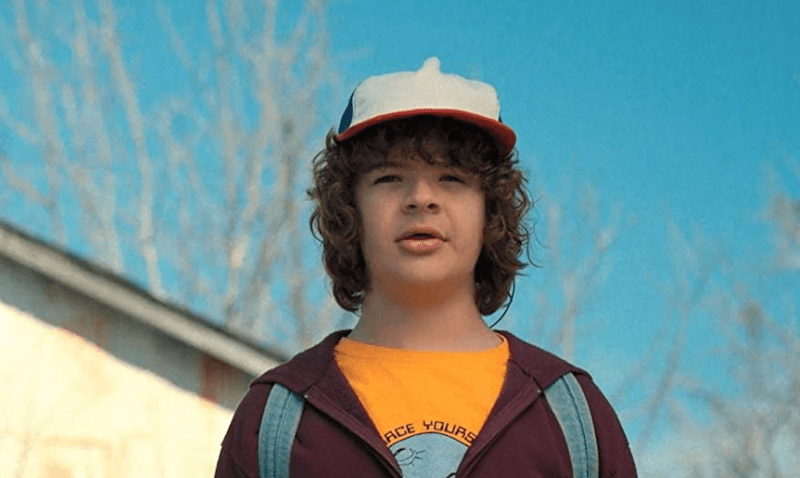 Gaten Matarazzo, or as his fans know him, Dustin Henderson, was born September 8, 2002, making him 16-years-old. Matarazzo was born with cleidocranial dysplasia, a rare condition that was written into the script of Stranger Things. His character describes the condition in the show's pilot.
The actor didn't have many credits to his name before starring in Stranger Things. Matarazzo had a guest spot on The Blacklist as well as an appearance in the Katy Perry music video "Swish, Swish."
Caleb McLaughlin
Caleb McLaughlin who plays Lucas Sinclair was born October 13, 2001, making the actor is the oldest of the party at 17 years old. In addition to acting, McLaughlin is an accomplished singer and dancer as well. He made his Broadway debut playing the role of young Simba in The Lion King.
McLaughlin had many guest appearances before starring in Stranger Things, appearing in hits such as Blue Bloods and Law and Order: Special Victims Unit.
Sadie Sink
Sadie Sink joined Stranger Things in season two. The redhead actress was born on April 16, 2002, in Brenham, Texas. Before joining Stranger Things, Sink played the role of Suzanne Ballard for 11 episodes in the TV show, American Odyssey.
Sink is a vegan and environmental campaigner. The 16-year-old had been a vegetarian for years but decided to go vegan after working with actor Woody Harrelson in Glass Castle.
Other supporting characters
Natalia Dyer, Age 21; Date of birth, January 13, 1997
Charlie Heaton, Age 24; Date of birth, February 6, 1994
Joe Keery, Age 26; Date of birth, April 24, 1992
Dacre Montgomery, Age 24; Date of birth, November 22, 1994