How Old Is Tiger Woods and Who Is He Dating Now?
Tiger Woods is one of the most famous golfers in the world and has been for many years. He's credited with making the sport more popular since he turned pro and today he's such a recognizable figure that you don't have to be a golf fan to know exactly who he is.
While much of the ups and downs in his career and personal life have played out in public since the '90s there are still a few general questions people have about him. Here, we're answering some of those questions about the athlete including how old he is, how many children he has, who his girlfriend is, and what his net worth is.
Tiger Woods' age
Tiger Woods was born Eldrick Tont Woods on Dec. 30, 1975, in Cypress, California to parents Earl and Kultida Woods.
Earl gave his son the nickname "Tiger" in honor of his friend who he was in the military with.
Woods took an interest in golf at a very early age and won several amateur U.S. golf titles before turning professional in 1996. The following year he won the Masters at the age of 21, becoming the youngest man and the first African American to win the green jacket.
Who is his girlfriend?
Woods' dating life has been of public interest for years now.
In 2017, he began seeing Erica Herman. They were first pictured together at the Presidents Cup that year and she was seen wearing a badge reserved for the girlfriends and wives of golfers.
Herman previously worked as the general manager of the athlete's restaurant called The Woods. The couple mostly keeps their relationship under wraps but she has been spotted at numerous events cheering on her beau.
"No one has signed any paperwork," a source previously told People. "It's not like they're pledging their lives to each other. But she's really nice and Tiger likes her."
How many children does Woods have and what is his net worth?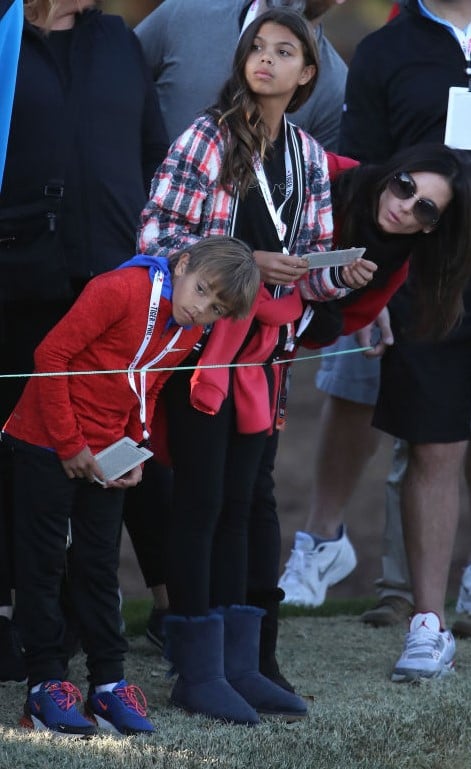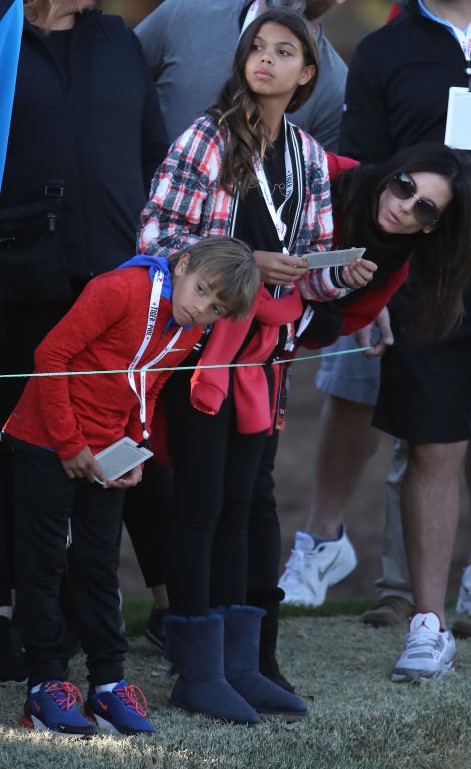 Woods has two children with his ex-wife, former Swedish model Elin Nordegren.
In August 2007 they welcomed their first child, a daughter Sam Alexis. Nordegren then gave birth to their son, Charlie Axel, in February 2009. But that same year the pair's marriage crumbled and played out in the national spotlight.
Woods and Nordegren had a falling out on Thanksgiving after she discovered that he had been cheating on her. She reportedly chased him out of their mansion wielding a golf club. Woods fled their home in his Cadillac Escalade and hit a fire hydrant before crashing into a tree. The rest of the world soon learned about the golfer's infidelity and he took a hiatus from the sport for several months.
The two divorced in 2010 but his reputation took a hit and companies such as Accenture, AT&T, and General Motors ended partnerships with him. However, one of his biggest sponsors, Nike, continued to support him.
Today, Woods has an estimated net worth of $800 million.

Read more: Who is Phil Mickelson Married to?
Check out The Cheat Sheet on Facebook!