How Old Is 'Very Cavallari' Star Kristin Cavallari, and How Many Kids Does She Have?
Kristin Cavallari first made her mark on TV as a teenager on the MTV series Laguna Beach, and later on its spin-off series The Hills. But she's come a long way from her days as the designated villain on a show about the lives of privileged teenagers in Orange County.
These days, Cavallari lives in Nashville, not Southern California, and she's married with kids. She's also a successful businesswoman as the owner of jewelry company Uncommon James. She also has her own reality TV show, Very Cavallari. And she's done it all before the age of 35.
Kristin Cavallari is 32 years old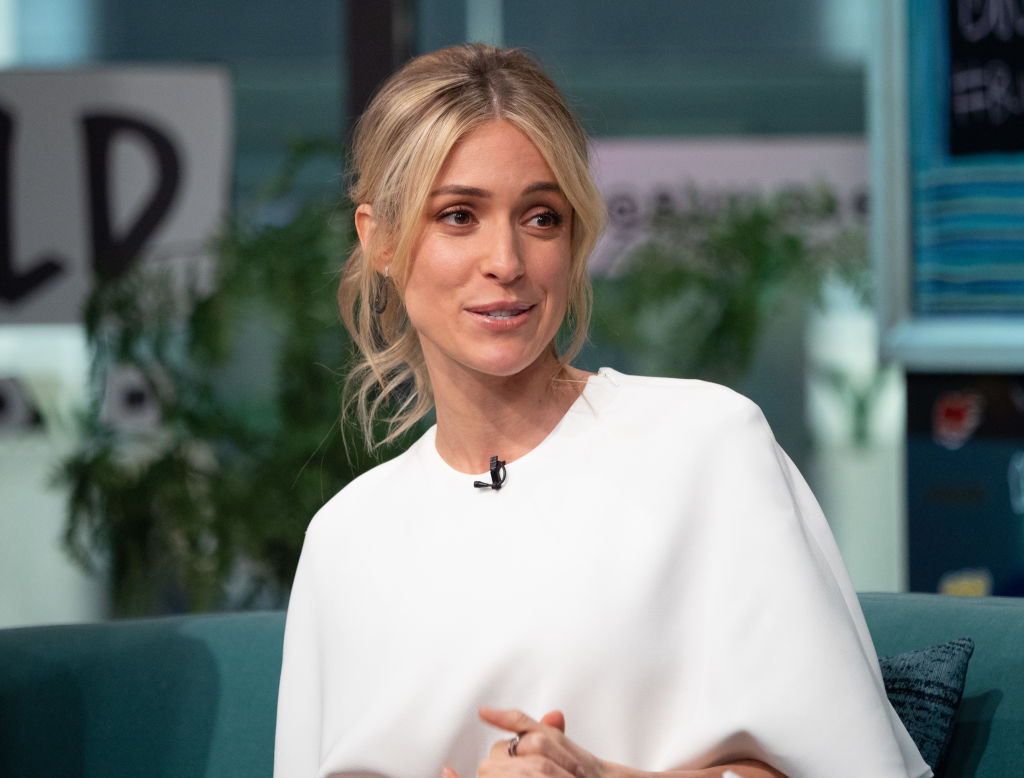 Cavallari is 32 years old. She was born January 5, 1987, in Denver. She lived in Barrington, Illinois, with her mom after her parents divorced, but after her first year of high school she moved to Laguna Beach to be with her father.
Her father, Dennis Cavallari, is a real estate developer. Her mother is Judith Eifrig. She a younger brother named Gabriel. Her older brother Michael passed away in 2015.
Cavallari has three children
Cavallari began dating NFL player Jay Cutler in 2010. The couple married in 2013.
Cutler and Cavallari have three children. Son Camden Jack was born in 2012. Their second son, Jaxon Wyatt, was born in 2014, and their daughter Saylor James was born in November 2015. The family lives on a hobby farm outside of Nashville, Tennessee. They recently bought the property for $5.4 million, Variety reported. Their previous home, a seven-bedroom, seven-bath Mediterranean-style mansion, has been on the market since July 2018 with a listing price of $7.9 million.
Cutler and Cavallari say they're "done" having kids
While Cavallari and Cutler had three kids in relatively quick succession, she's said the couple is done expanding their family.
"I love having three kids. I especially love having two boys and a girl — we feel like a very complete family. We're good, we're done," she explained in a July 2018 interview with People Now.
"My daughter is 2½ and I don't have to lug around a diaper bag anymore and all the crap," the reality TV star added. "We're finally at a really good place where we can just pick up and go."
At home, Cavallari says that her retired football player husband takes on a lot of the parenting responsibilities.
"We've definitely switched roles which has been really interesting, but it's great," she told People. "I couldn't do any of this without him. He's home with the kids, picking the boys up from school and really allowing me to be able to have the time and freedom to do all this. He's been really supportive."
Why you won't see their kids on TV
One thing the couple definitely agree on? Keeping their kids out of the spotlight. Their three children don't appear on Very Cavallari.
"I don't even really show my kids on social media," Cavallari told E! News last year. "When they're old enough to make that decision, that's one thing. For right now, I just want to keep them kids."
Very Cavallari airs Sundays at 10/9c on E!
Check out The Cheat Sheet on Facebook!