How Prince Harry Is Changing To Be a Better Role Model For Archie
All parents strive to be the best that they can for their kids – that's a fact. People with children know that the younger generation looks up to them and learn so much from them as well.
The royals are certainly no exception. Although they employ some of the best nannies in the world and send their children to exclusive private schools, the reality of the situation is that there are no two better role models than the parents of a child. 
Prince Harry has long awaited the time when he would become a father, and that time is finally here. We couldn't be happier for him and his wife, Meghan Markle, as they welcomed their first child, Archie Harrison, on May 6.
Harry, the known rebel of the royal family, is almost like a big kid himself, and he relates exceptionally well to kids. In the past, we have seen the prince get into his fair share of sticky situations. Now that he is a dad, how is Harry changing to be a better role model for baby Archie?
Harry was ecstatic when Archie was born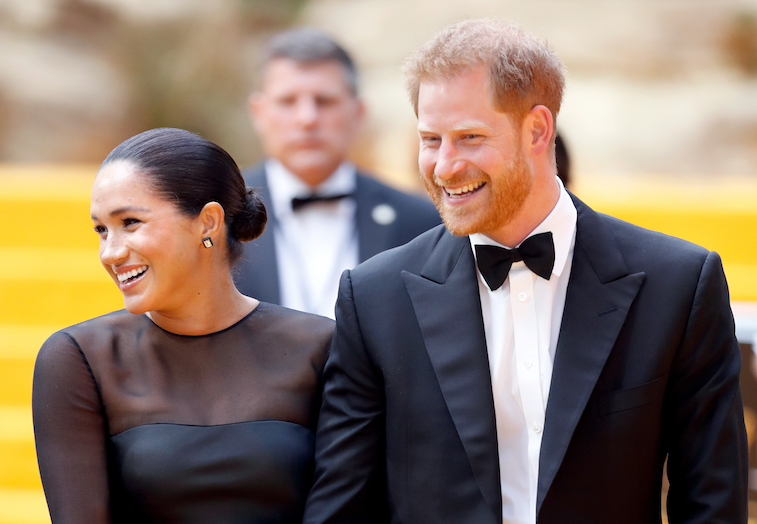 According to Good Morning America, Prince Harry was "over the moon" when Archie arrived. Just hours after Meghan gave birth, he spoke to a few reporters about the new arrival, and we have to say that we have never seen him happier. Describing his new son as being just "to die for," the Duke of Sussex was smiling from ear to ear.
Harry has been dreaming of fatherhood for quite a few years, in fact. According to Harper's Bazaar, he said in an interview with Robin Roberts that he couldn't "wait for the day" when he would become a dad.
Changing for the better
There is no doubt that Archie will certainly look up to his father. Express reports that Harry says he would like to be a mentor for his son, and we are certain that he will be the best that there is. Gone are the times when Harry is pictured during wild trips to Las Vegas or confronting photographers outside of London nightclubs.
These days, he is all about doing charitable and humanitarian work and concentrating on how he can make a positive difference in the world. A friend of Harry's tells People that the prince is "happy" about fatherhood, and he has always "interacted" with children, especially while carrying out his royal duties.
What is Harry doing differently for baby Archie?
Harry definitely knows that everything he does will affect Archie is some way. According to Us Weekly, he said in a recent speech at the Diana Award National Youth Mentoring Summit that his son will "always be watching what I do," "mimicking behavior", and perhaps "following in his father's footsteps."
Because of this, we are so happy for Harry that he is making positive changes in his life. No more alcohol and cigarettes, or even unhealthy eating. Reader's Digest reports that Harry has taken up exercise, in particular, yoga. He loves working out and keeping himself in great shape. In addition, he makes an effort to wake up earlier in order to fill his days with more family time.
Welcoming a new baby is such an amazing and life-changing experience for anyone. It is evident that Harry only wants what is best for Archie, now that he and Meghan have moved to Windsor to give the new little royal a quiet upbringing. We have to say that we know Harry is and will continue to be, an excellent father, doing whatever it takes to make sure that Archie has everything he needs to be his best.