How Prince Harry Wants to Make the World a Better Place for His Baby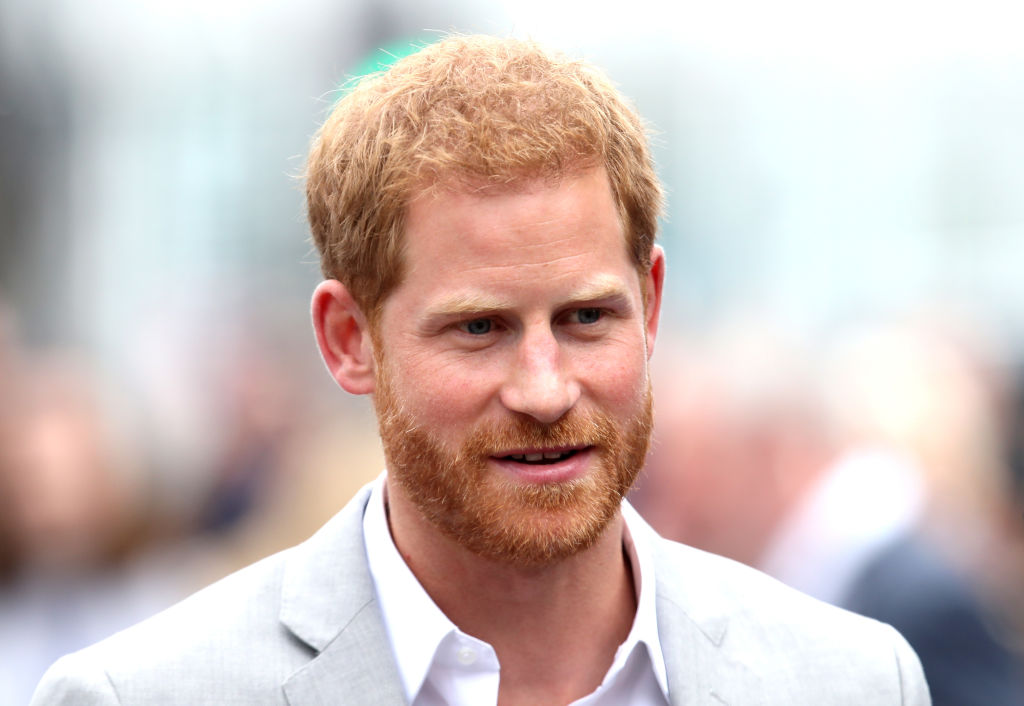 A brand new royal baby is well on the way, and Meghan Markle and Prince Harry are obviously over the moon with excitement. The royal pair got married in May 2018 and announced that they were expecting their baby in October 2018.
While the whole world watches and waits to see whether the baby is a boy or girl (and what name they choose for the little one!) Prince Harry has been traveling all around the world to make sure that he sets the best possible example for his new baby.
What is Prince Harry's mission?
In his younger years, Prince Harry was a notorious party animal and spent many a crazy night out. Marriage and impending fatherhood definitely seem to have turned his thoughts towards more responsible pursuits, and Prince Harry has been hard at work trying to make the world a better place. In a recent speech at the Commonwealth Youth Roundtable, Prince Harry referenced the fact that it is everyone's shared responsibility to try and make the world a better place, and now that he is about to become a father, he has become much more aware of the state of the world.
"The clock is ticking," Harry said during his speech, and he stressed that everyone across the world is duty-bound to work together to create a better place for the children of the future. The 34-year old royal was obviously quite moved during his speech, and it made headlines immediately both for the impassioned message and for his clear anticipation of becoming a father. Of course, the prince does more than just talk about how to make the world better – he definitely puts his money where his mouth is.
What are Prince Harry's favorite charitable causes?
Like his late mother, Princess Diana, Prince Harry is very devoted to charitable causes. When he was very young, his mother would take him and his brother, Prince William, to work in soup kitchens and shelters in order to connect them directly with those who were less fortunate. Her influence lives on in Prince Harry, and his dedication seems to have only been renewed since his marriage to Meghan Markle.
Prince Harry works with a great many charities on an ongoing basis, including the National AIDS Trust, Help for Heroes, Free the Children, Walking With the Wounded, and The Countryside Foundation for Education. In addition, Prince Harry founded the charity The Foundation of Prince William and Prince Harry. The brothers' charity has three main focuses, including working with disadvantaged children and adolescents, building environmental awareness, and the welfare of members of the Armed Forces and their families.
What does Meghan Markle think of Prince Harry's efforts?
Prince Harry was fortunate to find a partner who shares many of his interests, including an enduring commitment to charitable causes. Meghan Markle is devoted to working with various charities, including Mayhew, a charity that focuses on providing veterinary care to animals, and Smart Works, an association that helps disadvantaged women reenter the workforce. Meghan Markle's friends consistently praise her kindness and compassion towards others, traits that they claim are there even when the cameras aren't anywhere around.
Even before their marriage, Meghan Markle and Prince Harry showed their dedication to doing good by asking their wedding guests to donate to their favorite charities instead of bringing wedding gifts. Ever since they have been on a singular mission – to make the world a better place, one step at a time. Undoubtedly, these two will pass down the spirit of kindness to their brand new little one, due in late April or early May.