How Prince William and Kate Middleton 'Enraged' Prince Charles on Their Royal Tour
Prince William and Kate Middleton are just wrapping up their royal tour of Pakistan. Although their trip was fairly uneventful, experts say that their tours have not always gone over well with Prince Charles. Here's a look at why Prince William and Middleton's tour reportedly "enraged" Prince Charles to no end.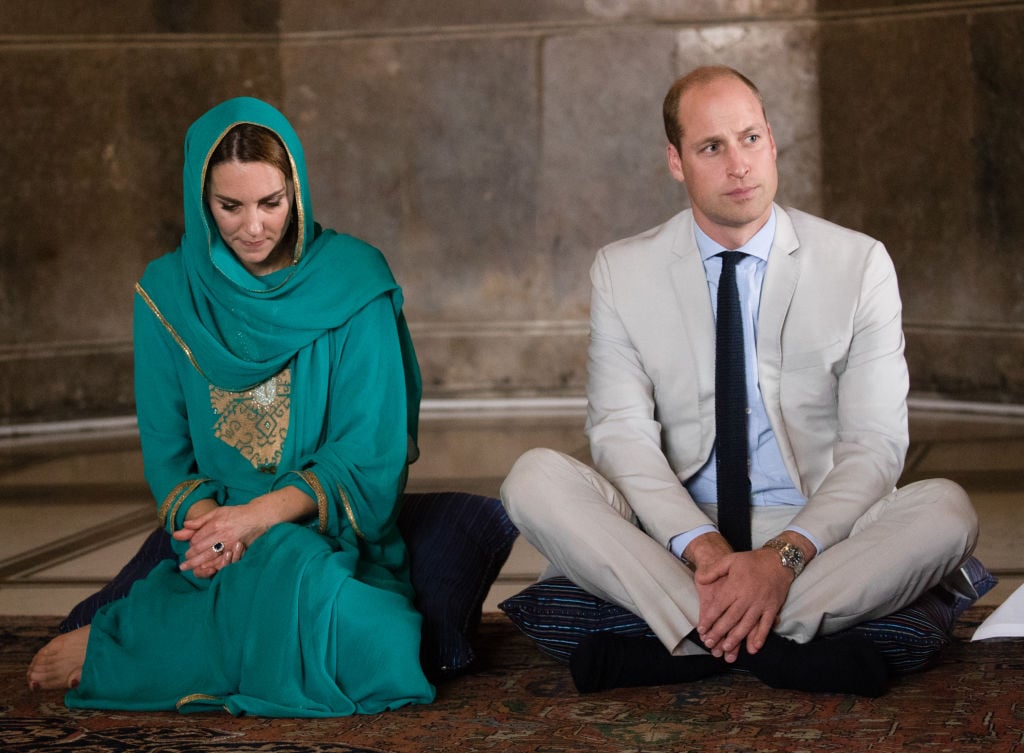 Inside Prince William and Middleton Pakistan tour
The Duke and Duchess of Cambridge started their tour of Pakistan on Monday in what was described as one of their most complex trips to date.
Going into the tour, there was a lot of concern over security issues and political tensions in the area. Luckily, the tour went as smoothly as could be expected and actually garnered widespread praise from the media.
On Tuesday night, for example, the couple appeared for a reception put on by Britain's commissioner to Pakistan. The two rocked matching green clothes for the event that were tailored after traditional outfits in the region.
Their attired also featured the same colors as the country's flag.
Prince William gave a speech during the reception, praising the country for its hospitality and amazing food.
Throughout their trip, Prince William and Middleton promoted several key issues facing Pakistan and other nations in the region, including climate change and childhood education. While their trip was lauded by outlets around the world, Prince Charles was reportedly left fuming over their visit to Canada in 2011.
Prince Charles angered by Prince William and Middleton's tour
According to Express, Prince Charles was not happy when Prince William and Middleton kicked off their Canadian tour in 2011. The trip came in the wake of the couple's lavish wedding, and sources claim that Prince Charles felt like the tour was focused on them instead of charitable causes.
The Canada tour lasted 11 days and was quickly dubbed the William and Kate Show, which only fueled Prince Charles' anger even more.
The Cambridges found their faces plastered across newspapers and television networks across Canada, and it didn't help that they met up with some famous celebrities along the way, including the likes of Tom Hanks, David Beckham, Jennifer Lopez, and Nicole Kidman.
While Prince Charles was happy for their marriage and the warm welcome they received in Canada, he thought the two should focus more on their charity work instead of rubbing elbows with celebrities.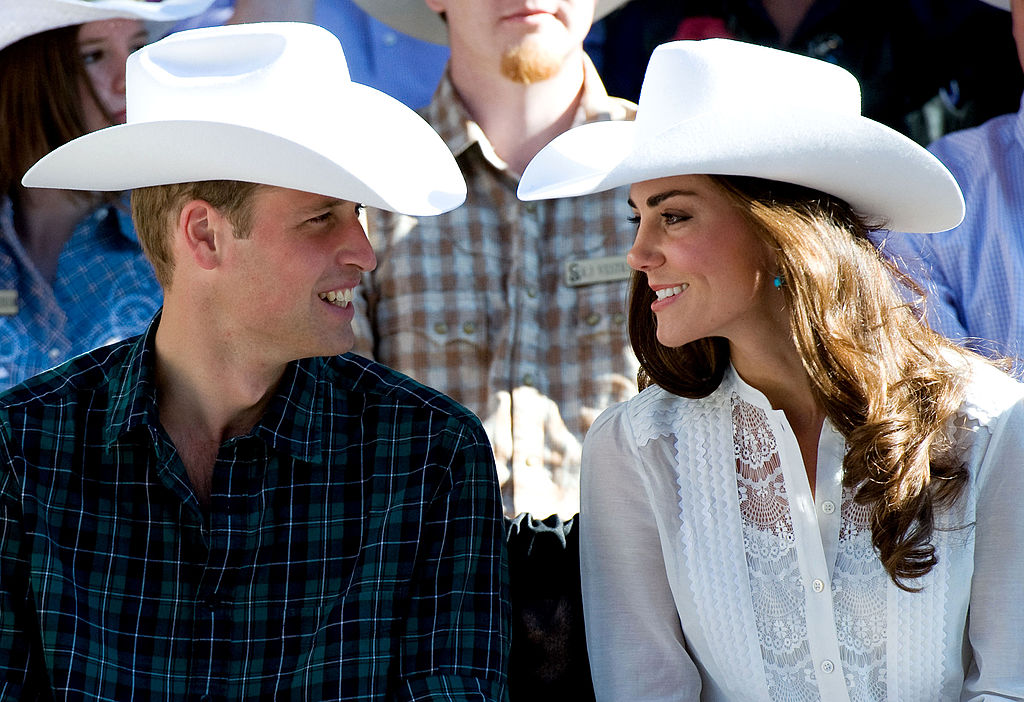 Even worse, Prince Charles felt like Prince William and Kate Middleton were overshadowing his efforts — which is exactly how he felt when he was married to Princess Diana.
"Charles felt overshadowed by Diana and now it seems he feels overshadowed by their son," the insider dished.
It is unclear Prince Charles thought of their latest tour, but hopefully it went over well.
Considering how the couple focuses on several charitable endeavors throughout the trip, it is probably safe to assume that Prince Charles approved.
Kate Middleton opens up about surprise landing
The one hiccup Prince William and Middleton faced during their tour was actually on the final leg of their journey. On Friday, the pair finally arrived in Islamabad after a lightning storm delayed their flight by several hours.
The two were supposed to fly to the country's capital city on Thursday evening, but the pilots on the Airbus A330 RAF Voyager jet thought the conditions were too dangerous to land.
After the safe landing, Middleton praised the crew for looking after everyone on board. She also called the flight an "adventure" and revealed that the turbulence got pretty rocky at one point.
The flight from Lahore to Islamabad usually takes around 25 minutes, but in this case, it took the pilots two hours to land safely.
Middleton and Prince William's tour of Pakistan is scheduled to end Friday. A few of their royal engagements were canceled because of the storm. This includes a trip to the Khyber Pass region, which rests on the border of Pakistan and Afghanistan.
It is unclear when Prince William and Middleton will fly home to London to reunite with their three children — Prince George, Princess Charlotte, and Prince Louis — all of whom were left behind.
Prince Charles, meanwhile, has not commented on the rumors surrounding Prince William and Middleton's tour of Canada in 2011.