How Princess Beatrice Missed A 'Messy Situation' With Queen Elizabeth Over Her Engagement To Edoardo Mapelli Mozzi
Princess Beatrice is officially engaged! Princess Eugenie announced her sister's exciting engagement to Edoardo Mapelli Mozzi on social media this week, sharing an adorable set of engagement photos and a special statement from the couple. While Beatrice and Mozzi are now busy planning their 2020 wedding, she narrowly avoided a huge mess with Queen Elizabeth over the engagement process.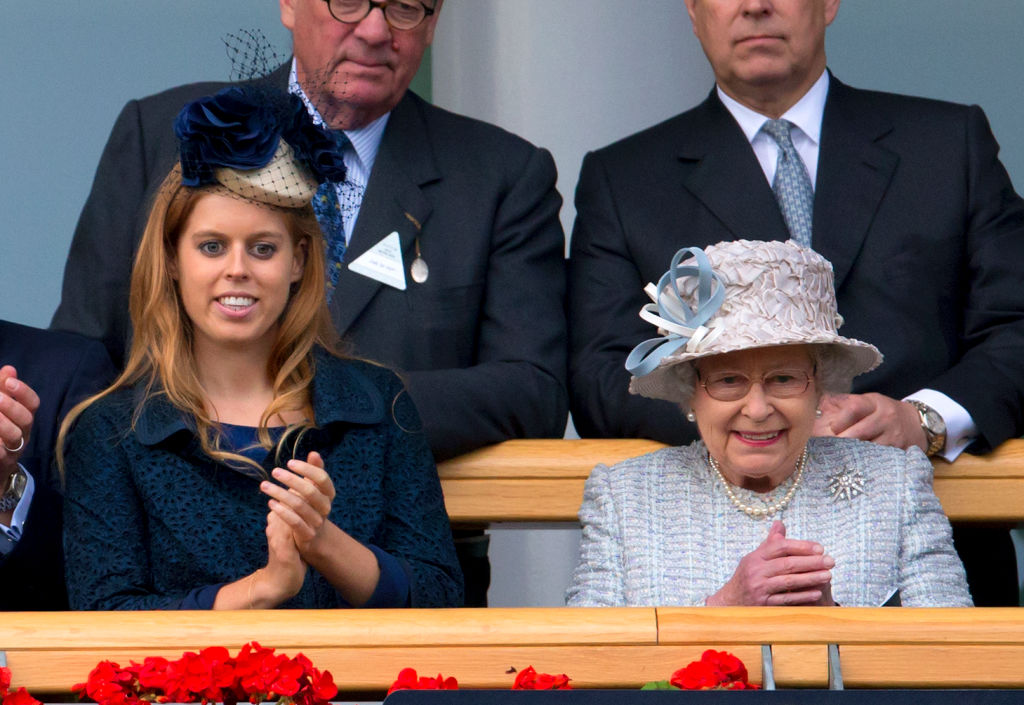 Princess Beatrice announces her engagement
Beatrice and Mozzi started dating in November of last year and decided to get married during an Italian getaway a few weeks ago.
Taking to social media, Princess Eugenie announced the engagement with a slew of photos of the couple and a heartfelt statement from the future husband and wife.
"We are extremely happy to be able to share the news of our recent engagement," the statement read. "We are both so excited to be embarking on this life adventure together and can't wait to actually be married."
The pair also noted that they share a lot of similarities and that their common values will guide them to a lasting marriage.
Mozzi is a multi-millionaire who built his fortune in the real estate industry. He also is the owner of his own interior design business called Banda Property, which works exclusively with wealthy clients.
Although Princess Beatrice and Mozzi are clearly happy to be engaged, they barely missed making a mess of the situation with Queen Elizabeth.
Princess Beatrice avoids a messy situation with Queen Elizabeth
Prior to the Succession to the Crown Act of 2013, anyone in line to the throne was required to get permission from the Queen to marry someone. Princess Beatrice is ninth in line to the throne, so, before the new law was passed, she would have needed Queen Elizabeth's permission to get engaged.
According to Express, the new law only requires the first six people in line to the throne to get permission from the monarch. But when the rule was first put in place, Chris Bryant MP criticized it for leaving royals like Princess Beatrice in a messy situation.
It is unlikely that Princess Beatrice will get any closer to the throne without a terrible accident befalling the royal family. But in the event that something does happen, there is a chance that Beatrice could fall below the cut-off before her marriage.
If that happened, then Beatrice would need to get permission from Elizabeth before going through with the wedding. If she did not get permission, it could affect her standing in the line of succession.
To help mitigate this, lawmakers urged members of the royal family who are after the 6th spot in line to the throne to get hitched as quickly as possible. They also advised that royals on the boundary should go ahead and seek permission anyway as an insurance policy.
There was a time when Princess Beatrice was sixth in line to the throne, but that changed when Prince William and Kate Middleton started having children. Her spot was bumped down another peg when Prince Harry and Meghan Markle had their first son, Archie, this year.
Princess Beatrice's parents comment on her engagement
Lines of succession aside, Beatrice's parents could not be happier that their daughter is finally getting married.
Taking to Instagram, Beatrice's mother, Sarah Ferguson, revealed that she is proud of Beatrice and that she is lucky to have Mozzi as her new son-in-law. She also included a few black and white photos of the couple that were totally adorable.
Ferguson also mentioned her ex-husband, Prince Andrew, in the post, saying he is happy with the news as well. The two later released an official joint statement regarding the engagement, reiterating how lucky they are to have a daughter like Beatrice.
Mozzi's parents, Count Alessandro Mapelli Mozzi and Nikki Williams-Ellis, also shared some heartfelt words about the engagement.
Although they have only been dating for a year, Mozzi and Beatrice have known each other since they were kids.
The couple has not revealed any details about the wedding, which should be scheduled for some time in 2020.
When it comes to the venue, experts believe that Princess Beatrice will follow in her sister's footsteps and tie the knot inside of St. George's Chapel. As fans will recall, this is the same place that Eugenie and Jack Brooksbank exchanged vows last year.
Prince Harry and Meghan Markle also booked St. George's Chapel for their wedding, so Beatrice will definitely be in good company.