How Princess Diana Broke The News About Her Divorce To Prince William
You don't have to be a fan of the royal family to acknowledge that the death of "The People's Princess" is a moment in history will stick with people for generations. She, as this Time article points out, was remembered for modernizing the royal family and being a change-maker.
Knowing what Prince William and Prince Harry went through over their mother is heartbreaking. It's well-established that they had a tight bond with Princess Diana, and her death left a void.
Before they were faced with coping with her loss, the young princes first had to come to terms with their parents' separation. In the beginning, Prince Charles and Princess Diana's love story seemed very much like a fairy tale.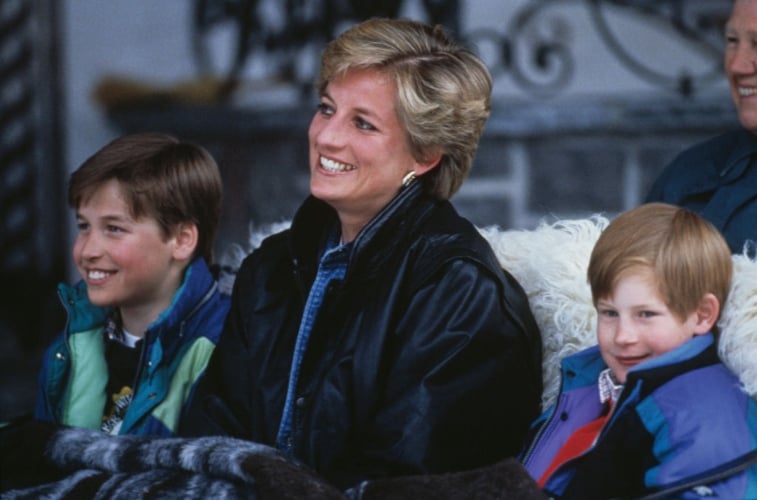 Princess Diana married young and was considered naive
Married in 1981, the couple had their two sons by 1985 and were constantly in the media's sights. It was also around this time that there was speculation of trouble in their relationship. Both Prince Charles and Princess Diana were rumored to be having extramarital affairs, but it was Prince Charles's activities that caught the most attention.
Fast forward to 1992, when the famous couple decided to separate under prickly conditions. During that time, Queen Elizabeth and Prince Philip tried to intervene with the hopes that the two could reconcile, but alas, their efforts were futile.
The infamous interview shed light on their relationship
Under the Queen's order, Prince Charles and Princess Diana divorced in 1996, but with much controversy and hounding from the media. And what about the boys? In a 1995 interview with the BBC's Martin Bashir, not only did Diana speak about the breakdown of her marriage, she also talked about how she broke the news to Prince William:
"I went to the school and put it to William, particularly, that if you find someone you love in life you must hang on to it and look after it, and if you were lucky enough to find someone who loved you then one must protect it.

William asked me what had been going on, and could I answer his questions, which I did. He said, was that the reason why our marriage had broken up?

And I said, well, there were three of us in this marriage, and the pressure of the media was another factor, so the two together were very difficult.

But although I still loved Papa I couldn't live under the same roof as him, and likewise with him."
She gave her son the most truthful answer she could about his father and the divorce, but said she did it without any anger. All the world knows that the other woman in Prince Charles's life was none other than his current wife, Camila Parker-Bowles, but it had to be difficult for the children to process at that time.
Her influence is reflected in her sons' families too
In 1997, Princess Diana died tragically in a car accident which only added to the heartbreak for her boys. Over the years, the world has watched them grow up while grieving their mother and learning to navigate their royal lives without her.
From the outside looking in, it seems like Prince William has taken his mother's words to heart when it comes to his marriage. Although the paparazzi pries into their lives, he is happily married to his college sweetheart, Kate Middleton, and has three children with her.
And as you know, Prince Harry too has found love with Meghan Markle and is enjoying being a new father. We can only hope neither of the princes will have to experience the sadness that Princess Diana spoke of about the end of her relationship. Perhaps she is watching over them.