How Princess Diana Inadvertently Broke Queen Elizabeth's Heart
Princess Diana was a figure much-loved by the public everywhere she went. She was known for being compassionate to those who are less privileged and using her fame to bring awareness to issues that were important to her.
While Princess Diana's public image was that of a graceful, kindhearted beauty who knew how to connect with everyone she met, in her private life that wasn't always the case. In fact, Diana had a bit of a complicated relationship with her mother-in-law, Queen Elizabeth. She actually broke Her Majesty's heart at one point.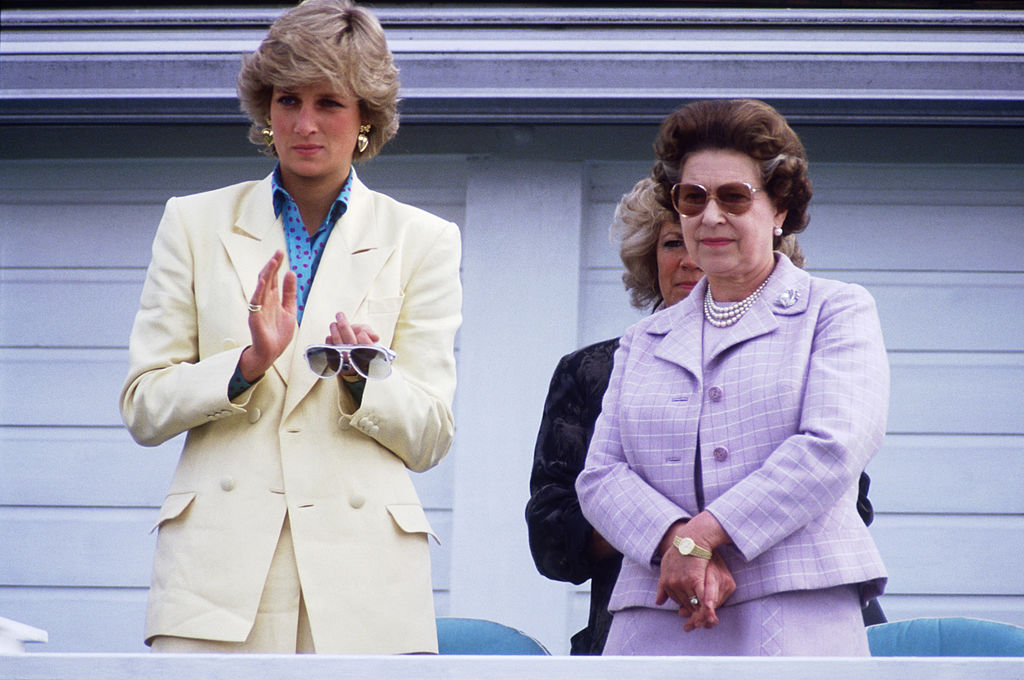 What exactly happened between the two of them and why did Princess Diana break Queen Elizabeth's heart? Read on below to find out.
Queen Elizabeth initially tried to embrace Princess Diana into the family
When Princess Diana married Prince Charles in 1981, things seemed to be looking great for the royal family. Everyone was excited about the new couple. Queen Elizabeth was happy to welcome a daughter-in-law into her life.
According to sources close to the queen, Her Majesty tried to help Diana adjust to the royal way of doing things. Queen Elizabeth had her favorite lady-in-waiting as well as her sister, Princess Margaret, work with the young princess and give her lessons.
On occasions, the queen even took Diana out to Sandringham House, one of the royal family's estates. They tried to go horseback riding together in hopes of giving them bonding time.
Princess Diana was insistent on doing things her way
However, despite Queen Elizabeth's best effort, Princess Diana did not seem to care about the royal way of life. It seemed to Lady Pamela Hicks, one of the queen's bridesmaids at her wedding, that Diana took "pride in defying the Royal Family's way of doing things."
The lessons from the queen's lady-in-waiting and Princess Margaret often fell on deaf ears. Diana never enjoyed horseback riding, so she did not continue the riding trips at Sandringham with Queen Elizabeth.
Naturally, it broke Queen Elizabeth's heart to see that her son's wife, who she welcomed with open arms, did not want to actually become a part of the family.
People blamed Queen Elizabeth for Princess Diana's problems
In the early 1990s, Princess Diana began speaking to the press about all the problems she was having. She shared with the entire world that her husband had been cheating on her with an ex-lover. The Princess also admitted she had trouble fitting into the royal family.
The public automatically took Diana's side and sympathized with her. As a result, Queen Elizabeth started being blamed for these issues in Diana's life. People questioned why the queen was not doing more to help her daughter-in-law who was struggling.
In 1992, other people in the royal family started making headlines for their own scandals. Princess Anne and Prince Andrew both announced they were divorcing their respective spouses. Prince Andrew's soon-to-be-ex-wife, Sarah Ferguson, later got photographed being very intimate with her financial adviser. Prince Charles had explicit conversations with his lover, Camilla Parker Bowles, leaked to the press.
All of these scandals were making the royal family, especially the queen, look extremely bad. She reportedly started getting depressed and drinking a bit more, according to a Buckingham Palace staff member. "A year earlier she would have complained if her drink was too strong, but now she didn't."
Although Princess Diana and Prince Charles officially divorced in 1996, the blame game did not end there. When Princess Diana passed away in 1997, Queen Elizabeth was heavily criticized for failing to act accordingly and hiding away in her home in Scotland, rather than be with the people in London.
Queen Elizabeth now accepts that Princess Diana changed the royal family for the better
Although neither Queen Elizabeth nor Princess Diana was perfect and both simply did their best with what they were given. Her Majesty nowadays acknowledges that Princess Diana was a positive force in the royal family.
Princess Diana taught the royals to be more warm and open to the public – something that the queen vehemently objected to in the beginning. Thanks to Princess Diana, her two sons Prince William and Prince Harry grew up to be down-to-earth and popular with British citizens. And this has helped the royal family stay popular in times where some people would like to see British monarchy be abolished.