How Princess Diana's Security Team Could Have Contributed to Her Tragic Death
Since Princess Diana's death in 1997, there have been conspiracy theories about what really happened. Her loss shocked the world and people continue to mourn the royal mother. People have speculated that her security team could have actually contributed to her death.
Princess Diana's security team had no idea what they were getting into
One of Princess Diana's former royal protection officers, Ken Wharfe, clearly believes things may have been different had he or his team been there on that fateful night. He resigned from his position in 1993.
"On behalf of all the professional men and women of the Met's protection squad, let me say that neither [bodyguard Trevor] Rees-Jones nor any of the other bodyguards who attended Diana in the two months preceding her death were from our department," said Wharfe in an excerpt of his memoirs in the Daily Mail.
Princess Diana's death clearly bothered him. "I am still angry beyond words that this team of 'bodyguards' let her come to harm. Our department had the care of her personal safety for some 15 years: Fayed's crew were in charge of her security for just eight weeks before she died," wrote Wharfe.
Princess Diana denied royal protection
Trevor Rees-Jones was the only survivor involved in the crash that claimed Princess Diana's life along with her partner Dodi Fayed and their driver, Henri Paul. Rees-Jones was appointed by the powerful Fayed family, in which Mohamed Al-Fayed, Dodi's father, is also the owner of the Ritz they were visiting before their death.
Princess Diana no longer wanted the security personnel swelling around her as they had for the entire time she was attached to Prince Charles. She declined police protection through the Royal Family, which only seemed to make matters worse her for.
They weren't wearing seat belts
Dodi wanted to take off in a car from the back of the hotel to fool the paparazzi. With Henri Paul at the wheel driving recklessly, the security personnel should have done something. Wharfe also insists that Rees-Jones should have made everyone wear a seat belt that night.
"I can say with certainty, drawing on decades of police experience, that Diana's death was not murder but a dreadful accident that should have been avoided," Wharfe wrote. "She was not the victim of shadowy figures who regarded her as an embarrassment to the Establishment, but of her boyfriend's erratic behavior and her bodyguard's mistakes."
Princess Diana arrived in Paris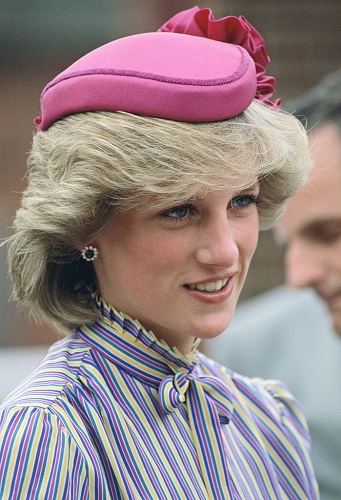 In the podcast Fatal Voyage: Diana Case Solved, former homicide detective Colin McLaren and Dylan Howard and Aaron Tinney are taking a closer look at the circumstances surrounding Princess Diana's untimely death. In the latest episode, Security Nightmare, they look at the security team surrounding the Princess and how things went wrong.
From the minute she was seeing Dodi, her security changed. "When Diana was stripped of her official Royal Highness title, she lost the quality of highly trained, highly specialized security men," McLaren said. The new security members surrounding Diana were ex-military and didn't have any idea what they were dealing with when it came to the Princess.
The security team didn't speak to the British embassy when they arrived in Paris, which is apparently pretty standard considering Princess Diana's royal status. This critical step didn't happen, and things were clearly a mess. The security team didn't even know how long Dodi and Diana were staying in Paris. Dodi didn't say exactly what the plan was which caused confusion among the staff.
Henri Paul was drunk at the wheel
The driver, Henri Paul, worked for the Fayed family for almost 11 years. He was the Deputy Head of Security at the Ritz, where Princess Diana and Dodi were visiting before their death.
Paul met the Princess for the first time on the afternoon before she died. He was drinking during the night and was then recalled back to the job. He was already drunk by this time and got behind the wheel and drove Princess Diana to her death. The amount that he is alleged to have been drinking that night should have made his inebriation quite obvious, especially with the alcohol on his breath, according to investigators.
"Henri Paul came out of the hotel and he came up to us and started to casually talk to us and started to give away information to us, which was quite odd," said Pierre, a photographer who was there that night outside the Ritz. Paul spoke to photographers a few times and seemed to be feeding them information, which is strange considering his position.
It turns out that Paul was clearly way over the limit and shouldn't have been operating a vehicle. He was over three times the French legal limit, according to an expert. He was drunk and should in no way have been driving that night.
A series of unfortunate mistakes and decisions seems to have led to Princess Diana's death in a car accident on August 31, 1997. Dodi should never have insisted that Paul drive the car. Paul shouldn't have been drunk at the wheel and driving recklessly. Diana should have been wearing a seat belt and her security should have spoken up with local police. The result was Diana's death.