Why Princess Diana's Engagement Ring Sparked Anger and Fury Within the Royal Family
Princess Diana's engagement ring is one of the most iconic pieces of jewelry of all time and today is worn by Prince William's wife, Kate Middleton. But the ring wasn't always so popular with Prince Charles' family.
Here's why Diana's ring was so controversial at the time and angered several members of the royal family.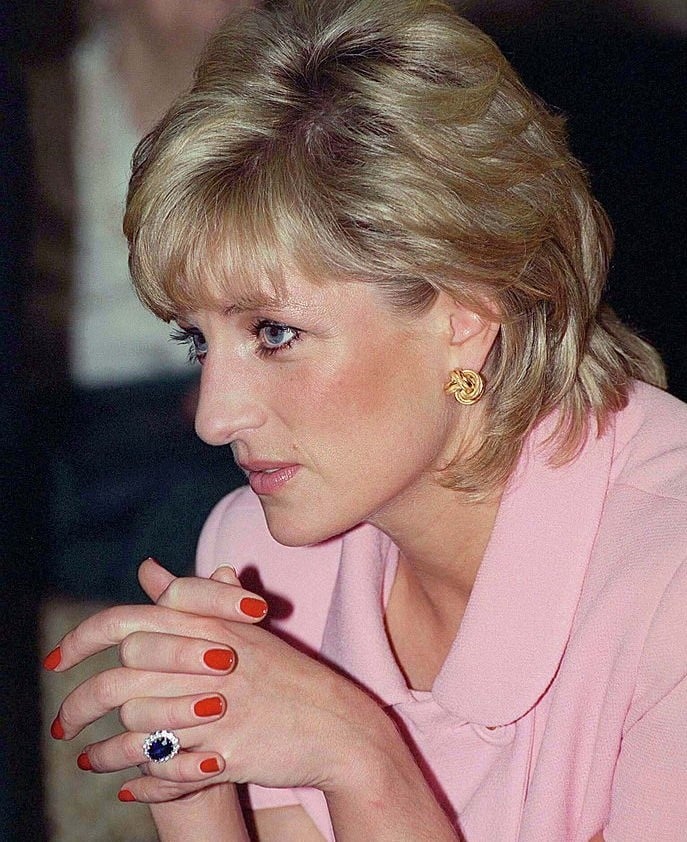 Why the ring got such an angry response
It's been reported that Prince Charles allowed Diana to choose the ring herself. She found the stunning 12-carat sapphire ring, which is set in 18-carat white gold with 14 solitaire diamonds, in a Garrard catalog. This was unheard of since engagement rings for the royals are usually custom-made. Therefore, the family was very unhappy that the future king gave his bride a stock item from a catalog that others could purchase.
According to Vogue, it did not sit well with the royal family who didn't want commoners having the same access to jewels fit for royals. It was even referred to as "the commoner's ring."
Some believe that Diana chose it because it was so large and reminded her of her mother's engagement ring. One thing though is certain, Diana was very fond of that ring and even wore it for some time after she and Charles split.
Who had the ring before William gave it to Middleton?
That same stunning ring that William proposed to Middleton with almost didn't go her because it reportedly wasn't in the prince's possession. The Express noted that in the Amazon Prime documentary The Diana Story, the princess' former butler, Paul Burrell, claimed that it was Prince Harry who had their mother's ring.
After Diana's tragic death, Burrell said that he was wrapping up things at Kensington Palace and asked the boys if they wanted to "take something which belonged to her that you can keep safe."
"I'd like mummy's Cartier watch, the one that Grandpa Spencer gave to her for her 21st birthday," William told him.
Harry then started talking about the ring Diana wore that "always hurt" when she held his hand "because it was so big." Burrell knew he meant her engagement ring so he retrieved that and gave it to him.
Years later, when William decided he was going to propose to his longtime girlfriend, Harry suggested he do it with Diana's engagement ring.
Burrell recounted Harry's conversation with his brother in which the younger prince reportedly said, "Wouldn't it be fitting if she had Mummy's ring? Then one day that ring will be sat on the throne of England."
When Harry asked for Meghan Markle's hand in marriage he gave her a ring he designed himself which included one diamond from Botswana and two diamonds from his mom's personal collection.
Harry told BBC he did so "to make sure that she's with us on this crazy journey together."
Read more: You Won't Believe What Prince Charles Made Princess Diana Call Him When They Got Engaged