How Priyanka Chopra and Nick Jonas Make Their Long-Distance Relationship Work
Like any uber busy couple, Priyanka Chopra and Nick Jonas are doing their best to spend time together. The recently married pair have busy careers and Chopra's career often takes her to India. Now that The Jonas Brothers are reunited as a group and are planning a tour there will be more miles between them. How do they make it work?
Where do Priyanka Chopra and Nick Jonas live?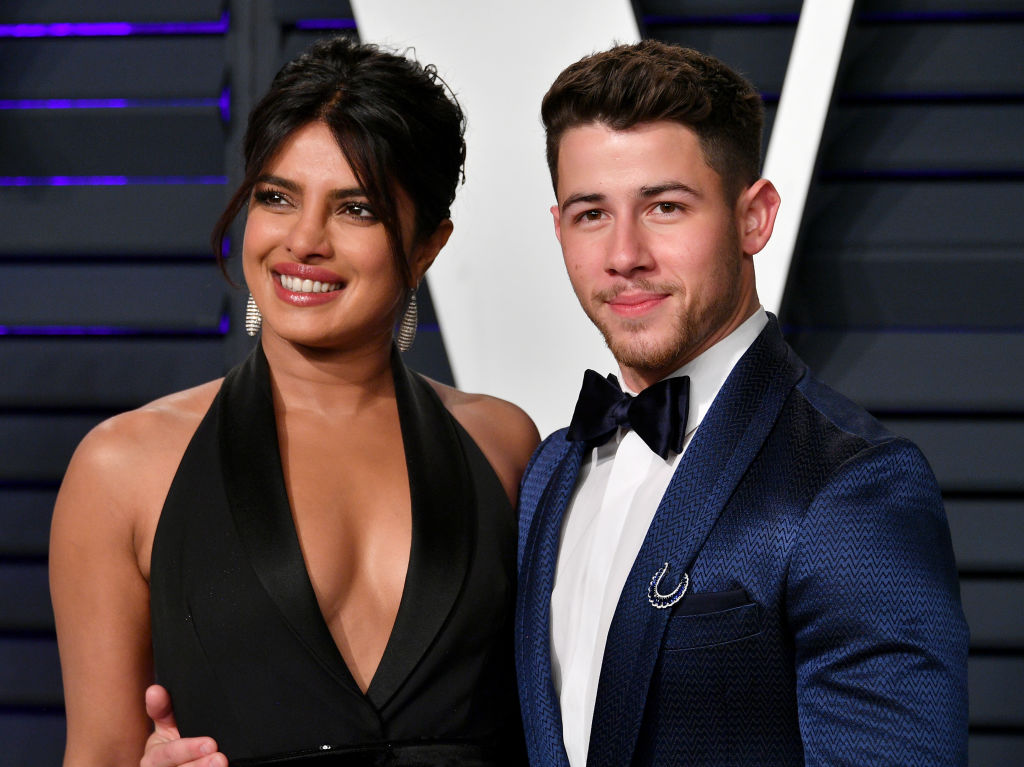 It wasn't long after they started dating that Jonas bought a gorgeous house tucked away in the mountains above Beverly Hills. He laid down $6.5 million for the place. In fact, they had been dating only a few weeks when he decided to make the purchase.
Chopra and Jonas met at the Met Gala in 2017 and were an item shortly thereafter. Once they were engaged, their fans wondered where they would live. Jonas is from Texas and Chopra is from Mumbai, India, but they decided to make Los Angeles their home base.
However, the couple recently sold the house for $6.9 million. Not a bad profit.
Will Priyanka Chopra and Nick Jonas buy another house in Beverly Hills?
According to TMZ, Jonas and Chopra are searching for the perfect family home and are considering Beverly Hills or Bel Air, California. They have not found the house yet but are actively looking.
"The budget is sky-high" reported TMZ and considering that the couples combined net worth is estimated to be around $53 million, they will have no problem finding their dream home.
Most likely they will not make a decision about the house until after the Jonas Brothers tour ends, which goes through Feb. 22, 2020.
How do Priyanka Chopra and Nick Jonas manage to spend time together?
One way they manage to spend time together is to plan romantic getaways. After getting married in grand royal style at Jodhpurs' majestic Umaid Bhawan Palace in India, the couple enjoyed married life during a mini honeymoon in Oman, Jordan. They then jetted off to Switzerland for a second romantic getaway. The couple decided on a winter wonderland spot in the Swiss Alps for their second phase honeymoon. In July, they jetted off for a dreamy Italian vacation while staying in a stunning Tuscan villa.
The couple also spends time together with their families. Jonas and Chopra enjoyed a grown-up version of spring break, spending a week in Miami, Florida. The couple posted several pictures and videos from the trip on social media which showed them cozying up on a luxury yacht. Also, along for the ride were brothers Joe Jonas and his wife Sophie Turner of Game of Thrones, and Kevin Jonas and his wife Danielle.
When Jonas and Chopra have to be apart, they are always connected through technology. They were even caught in action by an onlooker, who saw Jonas, while seated at a restaurant in Paris, talking to his adoring wife over FaceTime. The picture captured by the fan, showed a fresh-faced and smiling Chopra, most likely wishing Jonas a good night. At the time she was in India filming her new Bollywood movie titled The Sky is Pink.